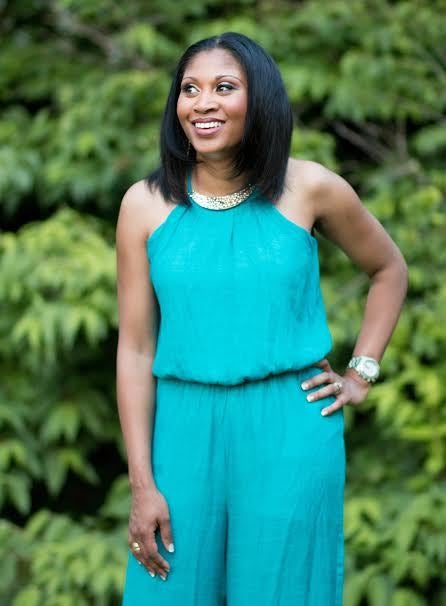 Like most fabulous things, Greenville's stellar reputation didn't evolve overnight. In the mid 2000's Erwin Penland's Nika White approached then President- Joe Erwin with a concept.
"I knew that EP's BHAG [Big Hairy Audacious Goal] was to become the most admired agency in the Southeast. To accomplish that, I felt it was necessary to become more intentional in our diversity and inclusion efforts. When you consider that our work as an agency was to be smart and effective marketing partners to our clients whose consumers represented diverse America, we needed to make sure that our workforce was diverse and that we were demonstrating strong leadership in the area of inclusion."
White then began to serve in a dual role as Management Supervisor working with major brands to service their marketing communications needs, but she also was appointed the leader of the agency's diversity and inclusion initiative, chairing a 12 person council comprised of managers and executives from across the organization. After 10+ years with Erwin Penland, she then took a role at the Greenville, SC Chamber of Commerce growing their newly incorporated Diversity and Inclusion initiative which was created to foster economic inclusion in the Upstate. This was an unexpected leap but a change White embraced with open arms.
She plays a unique role in the Chamber that can be universally applauded by all the people moving to Greenville. "I want to see people become more sophisticated in their thinking of diversity to move beyond race, age and gender. There are so many layers of diversity and we can't forget that. But, I always caution that you must attack the optics. (What people visually see). Optically, people are going to have a hard time legitimizing a position of diversity and inclusion leadership if an organization can visually deliver upon that."
White's resume reads like an awards roster. The Network Journal 40 Under 40, Upstate Business Journal's Who's Who, Greenville Business Magazine's 50 Most Influential, Business Professional Women SC Career Woman of the Year, and she just received an award for Minority Business Advocate of the Year and Diversity MBA Magazine Top 100 Under 50 Executive Leaders.
This newer role has only begun to pick up steam in the South ever since companies began to openly discuss the needs of a diverse workforce. Businesses want to see their employees happy when they're forced to move. Employees want a community that they feel is open and welcoming and relatable.
"We have a lot of reputable brands in SC. Even the large, well-known corporations don't have people questioning the company and the culture- it's more about can applicants find comfort in moving to SC because of the stigma they perceive the state has. Through the Chamber's Diversity Recruitment Consortium, we have ambassadors in SC based organizations that go through a process to be trained to become resource for candidates applying to employers in the state. For example- special needs parent may want to talk to someone who is living in SC with a special needs child so that they can understand what resources are available to them. Candidates may also want to know about the school system, the social aspects of the community and other elements that may not be discussed during the interview process. The same may be for the LGBT community or certain religions. You need people who are plugged into these topics and don't mind sharing a perspective. This is why I love connecting with transplants, those are people who are perfect for this type of ambassador opportunity. They have an experience with SC and know that they can grow and thrive here."
The Diversity and Inclusion initiative within the Chamber of Commerce is comprised of :
Advocating for economic inclusion
Cultivating diversity leadership by providing resources and opportunities for historically underserved populations to connect, learn and grow
Facilitating minority business growth and development
Engaging in diverse community impact
The Greenville's Chamber of Commerce is award winning with incredible resources at its helm such as new President Carlos Phillips.
"The chamber is very busy with lots of plates spinning. With our new leadership there have been some changes, but really positive changes that are putting us on a positive trajectory. Carlos has been a breath of fresh air for us," White says of Phillips, whose reputation as a mover and shaker proceeds him.
The last time I had spoken with White was during the African American slayings this summer. As Diversity and Inclusion VP, White's a mouthpiece for leadership during times of turmoil in our country. Alton Sterling and Philando Castile had just been killed by police and the entire world was watching the United States in its unrest. Little did White and I know, the deaths of the summer had just begun when we first met.
"Nothing of significance has changed in the last few months since we last talked," White says referencing our last interview. " I do think that as days pass people have the opportunity to grow more sensitized. I love the Olympics and I think that for me at least what made the Olympics so much more exciting this year is that it illuminated the notion of diversity and inclusion. So many different demographics who were first to medal. I even think back to the USA women's gymnastics team which was extremely diverse. That is a lesson for all of us. Giving your all. So many great stories that have come out of the Olympics that was quite encouraging during a time where there's so much negativity. As we continue to exist, we continue to be exposed to more information that pushes us to move toward actions. I have such a right-now spirit with the reality that things take time. There is a paradigm shift that has to happen and it has to start some place. We each need to stop waiting for others to shift the paradigm and do our part with the sphere of influence we have."
Greenville, South Carolina witnessed the "right now" spirit this summer when the Black Lives Matter movement led peaceful marches downtown. One of the marches ended when marchers attempted to shut down major city roadways Church Street and Beattie Place heading toward I-385. It's been an incredibly polarizing year for everyone between the politics, police and African American deaths. Friends verbally spear friends over social media statuses and comments. 2016 has been the year of Right Vs. Wrong and Us Vs. Them.
White says this is a time for individuals to search themselves for opportunities to change internally. "There needs to be more ownership in change. People need to ask themselves how they can personally create positive impact. Set an example and extend yourself to someone different than you."
While the component of Diversity and Inclusion is important, so are the many other aspects of the Chamber's offerings. The Chamber works hard to ensure businesses grow and all people prosper. White expressed, "We [the Chamber] need to be more communicative about what we're doing. Historically people don't know all that we do to facilitate business growth and pro business environment and all that we're doing to help foster economic inclusion." 
The push that Greenville has seen into it's recent national stardom can be used to showcase the positive and bipartisan teamwork that occurs behind the scenes by groups like the Diversity and Inclusion Initiative with the Chamber. Greenville deserves to shine for it's desire to make this place welcoming for every single person.
Feeling inspired? To learn more about the Award Winning Diversity and Inclusion Initiative at the Greenville Chamber, read here:
This post was published on the now-closed HuffPost Contributor platform. Contributors control their own work and posted freely to our site. If you need to flag this entry as abusive,
send us an email
.