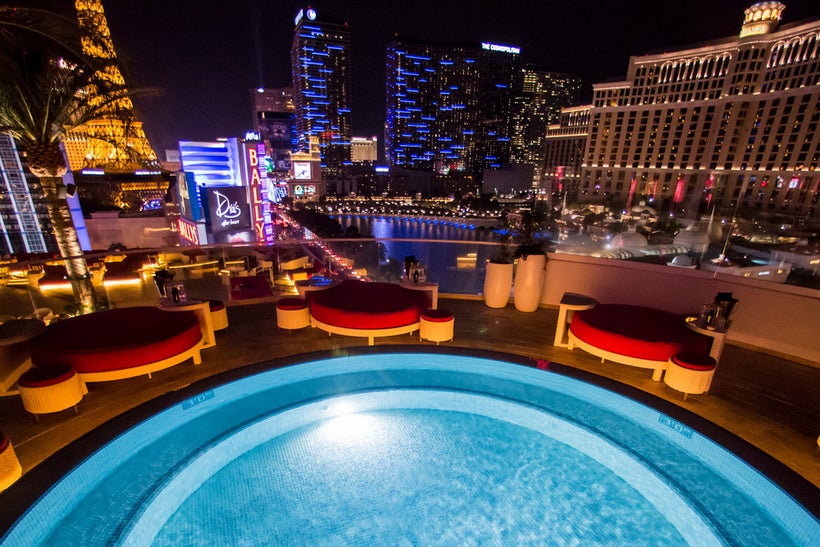 There are no shortage of articles and stats re: the undeniable importance and value for brands when it comes to delivering the most optimal customer experience each time, every time. 
It is that last post/topic that brings me here today. 
Last year alone over 43 million people visited Las Vegas. Included in that gargantuan number are of course many celebrities, high-rollers, athletes and so on. 
Many of these A-listers, each wanting their privacy, naturally, call upon one man to handle their experiences while in Vegas: Manny Kess, founder of The Kess Group, a full service hospitality and concierge company offering bespoke VIP experiences for visitors to Las Vegas (and other parts of the world.).
They provide everything from individual experiences to end-to-end services for luminaries, celebrities and elite visitors. Among their many celebrity clients are Grammy-winning R&B artist and actor Usher, and actress and performer Selena Gomez. 
Despite being formed just four years ago the company has grown consistently every year, and although they do not advertise and have been to date strictly a referral based company, they are among the top five independent revenue generating companies in Las Vegas.
I asked Manny how he has achieved such rapid growth in such a short amount of time and he told me it all comes down to one word: authenticity
"My clients know me personally, and we have developed a close relationship based on trust and mutual respect. Our goal is to deliver a top flight experience for our clients. That is why they trust us and continue to work with us exclusively."
Amongst the loyal clientele from the athletic side is NFL Hall of Fame running back Jerome Bettis who says it's all about the personal touch. 
"They provide a personal experience. Being in the position I've been in, I've seen this kind of experience before. They understand what you like and what your threshold is. It's not so much about business; it's about friendship. They do a great job of making the business personal. As a client I can appreciate that. Now I'm more apt to come back and see you and use your services every time I'm back in town."
Another of their high-profile clients is Demaryius Thomas, wide receiver for the Super Bowl champion Denver Broncos. 
Thomas says he is very wary of working with only certain companies. "You have to make sure you're working with quality people first off and no one is better than Manny. I trust him. Every time I go to Vegas he is the first person I call."
Kess says there's a lesson for all brands here. 
"You can never rest on your laurels, because competition in is fierce. When a brand allows a customer to become a number, that is where they go wrong."
He uses the the Mandarin Oriental brand as an example of a brand who gets it right when it comes to customer experience. 
"They are the gold standard for hotels because of their amazing customer service," he says "It is anticipatory, and guests know exactly what they are getting. And yet, when they check out, they feel like the hotel went above and beyond to exceed expectations. The parallel is worth noting, because we have the same approach for our clients. We know their needs and their preferences, and each time a client with us, we strive to exceed their expectations."
He adds that his company is in the business of crafting bespoke experiences for a very specific clientele. "Our company has been very successful because our clients are happy to refer us to their friends and associates. Our clients know the level of service that we will provide to anyone who is referred to us."
This post was published on the now-closed HuffPost Contributor platform. Contributors control their own work and posted freely to our site. If you need to flag this entry as abusive,
send us an email
.