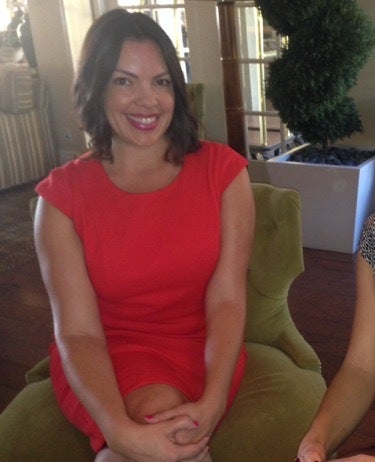 Angela LaChica is the President & Chief Executive Officer of LaChica Sports, Incorporated, a comprehensive athlete management firm. Combining her years of sports industry expertise and business strategy, Angela leads the development and execution of national marketing and media campaigns for top athletes and premier sporting events.
For nearly 20 years, Angela has consulted for major sports properties including the NFL, NBA, MLB, ESPN, NIKE, Adidas, and the NCAA.  Career highlights include:
Leading the operating committee for the 2011 Quicken Loans Carrier Classic NCAA basketball game played on the flight deck of the US Navy Aircraft Carrier USS Carl Vinson
Generating over $1.5 million in client contracts
Five seasons managing Men's SDSU basketball internal team operations
Directing marketing campaigns for NBA star player's international youth basketball camps, impacting over 1,800 children globally
Committed to providing top-level service for her clients, Angela is currently pursuing her law degree.  Her savvy as an entrepreneur and professional success lead Angela to one of her most recent, and honored positions as an adjunct professor in the Sport Management Graduate Program at CSU Long Beach, from which is she also is an alum. Courses include the Advanced Sport Media & Marketing and the Business of Sport.
Recognition has come in many forms for Angela, such as Women Who Mean Business Award (2011 & 2014), San Diego Magazines' People to Watch Nominee (2013) and Outstanding Emerging Professional Award (2015).  She has been featured in several media spots and articles discussing leadership roles related to her journey in the professional sports industry.  Angela was most recently invited to serve on the Rose Bowl Legacy Foundation Board of Directors.
Angela resides in San Diego, CA and enjoys spending her free time with her family, friends and her rescue dog, Nosara.
This post was published on the now-closed HuffPost Contributor platform. Contributors control their own work and posted freely to our site. If you need to flag this entry as abusive,
send us an email
.