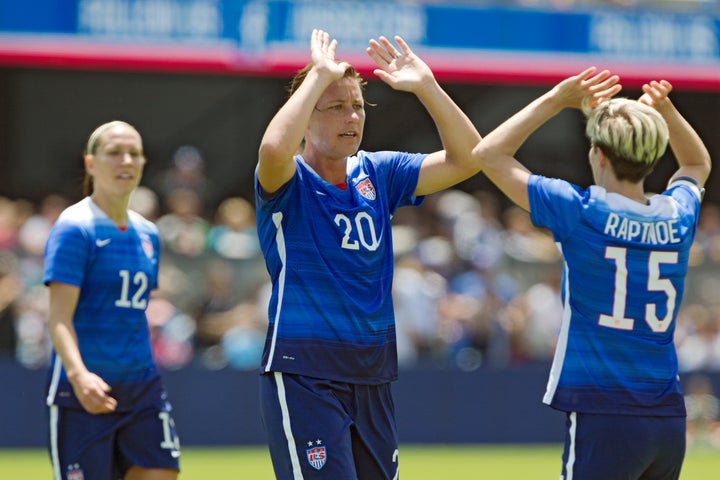 The stars are aligning for researchers trying to learn more about how head injuries affect a woman's brain.
United States women's national team stars Abby Wambach, 35, who recently retired, and Megan Rapinoe, 30, announced on Tuesday that they plan to donate their brains for concussion research, according to The Lantern. Wambach and Rapinoe dropped their landmark decision during a discussion on Ohio State's campus regarding women's rights, gay rights and Wambach's October retirement.
Wambach, a deadly header of the ball during her playing days (she scored 67 goals with her head for the USWNT), suffered one of the most infamous concussions in women's soccer history in April 2013. After being hit hard by a ball during a National Women's Soccer League match, her team failed to immediately examine her condition and for 11 days didn't admit that she was at risk for a concussion -- failings that U.S. Soccer eventually apologized for. 
While Chastain, 47, Wambach and Rapinoe won't have their brains studied anytime soon -- CTE can only be diagnosed after death -- their decisions, as the most high-profile female athletes to pledge, could help inspire other women to donate their brains for concussion research.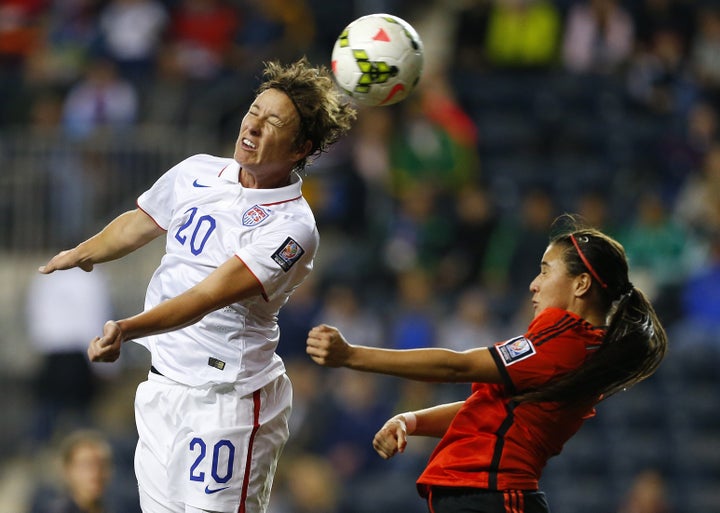 Not only are the chances of a concussion statistically higher for female athletes, but the stakes are too: Dr. Jessica Gill, a researcher at the National Institute of Health, said at TBI that women have higher levels of tau (the brain protein scientists look for in diagnosing CTE) after a concussion. The biological factors between men and women, including brain size, blood flow, hormone levels and neck strength all make it clear that male concussion research cannot serve as like-for-like information for women. 
The worrisome reports from TBI hopefully spur a moral initiative for more female athletes to pledge their brains, because as of today, there just aren't enough to study. Chastain, Wambach and Rapinoe are all World Cup winners and superstars in women's sports. Their influence over women of all sports and athletes of all ages is vast and incalculable, but invaluable nonetheless.
Their March pledges to donate will undoubtedly shape the future of how female brains are impacted by blows to the head, but until a test to diagnose CTE in the living is conceived, dividends from their decisions won't be seen for decades -- a fact that current female athletes can ill afford to play through.
BEFORE YOU GO
PHOTO GALLERY
The Best Photos From The NYC Women's World Cup Parade