She also apparently doesn't give a you-know-what about whether or not Simon Konecki, her boyfriend of five years, minds her unshaven legs.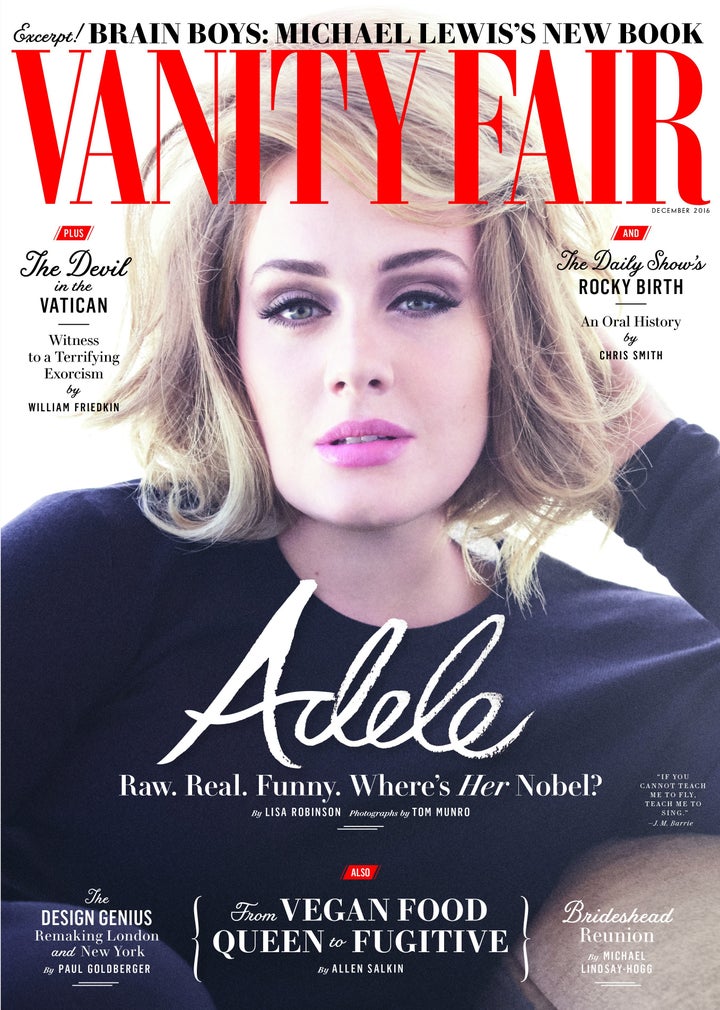 Our queen appears on Vanity Fair's December 2016 issue, wherein she talks about a few of her signature looks. We find out she has waited weeks to have her eyebrows shaped "because the only woman she'll let touch them lives in L.A." We find out those iconic fake nails are "coming off straight after the tour."
Most importantly, we find out that she recently shaved her legs for the first time in a month.
Adele has famously worn one floor-length dress throughout the length of her tour, but told VF "she thought people in the front row at her concerts might notice then when she runs up the stairs to the stage."
Asked whether Konecki minds her lax grooming habits, Adele perfectly quipped back. "He has no choice. I'll have no man telling me to shave my f**kin' legs. Shave yours."
God bless you, Adele. God. Bless. You. 
Head to Vanity Fair to see the whole story and be sure to pick up your copy when it hits newsstands November 8. 
BEFORE YOU GO
PHOTO GALLERY
Adele's Style Evolution