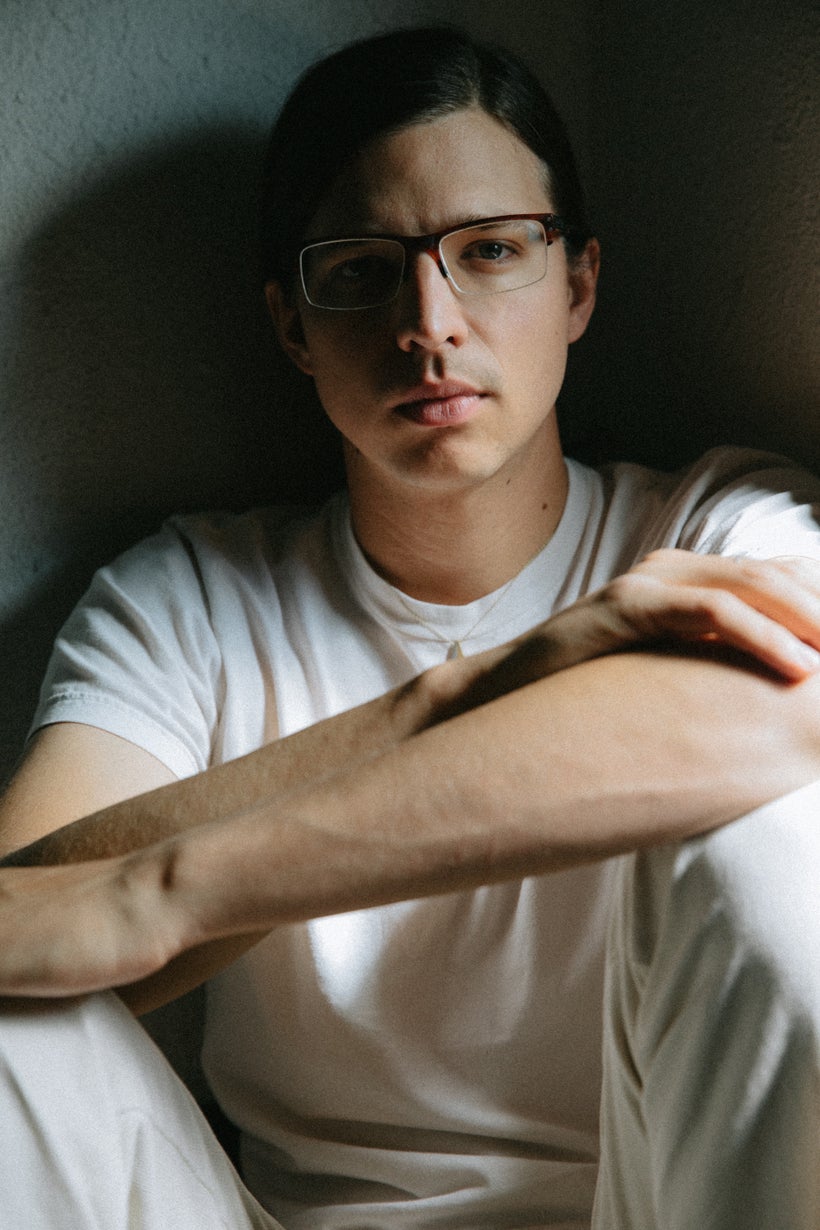 It's been a busy week for Adrian Underhill! First he shared his new video for the 'CU Again' at The 405 and then released his new single 'Weather'. His debut album, also titled CU Again, is filled with smoldering electro-soul slow jams and plainspoken vulnerability, making it as inviting as an extended hand and as intimate as a secret whispered in your ear.
Having grown up in Vancouver before moving to Montreal and then Toronto, Underhill served time in indie rock bands and eventually went solo for a low-key EP in 2012. He then completely revamped his songwriting process, using keyboards and drum machines for the first time and gravitating towards a slinky sound, blending pop immediacy with tender R&B experimentation.
Underhill created the video for 'CU Again' with two of his friends from film school, both accomplished filmmakers, Evan Crowe and Tony Massil. He wanted it to be a very simple concept and finds something intrinsically meaningful about seeing a songwriter sing their own song.
The LP was produced by Adam Bainbridge aka Kindness (Robyn, Solange, Blood Orange) and will be released on February 9th, 2018. The 10 songs on 'CU Again' are the culmination of Underhill's many years of sonic exploration. Sitting with a keyboard and one drum machine and trying not to play too much with production ideas at first, the tunes ended up having a classic '70s songwriter vibe, even though at first they ultimately wanted to push the production into a more modern realm. This simple, direct way of songwriting is Adrian at his best. "As a person with a lot of privilege I felt like these songs had to count - they had to really mean something to me."
"On 'Weather', I love how the production came out. Adam (Bainbridge) took my original demo and just kinda warped it and morphed it, almost like a remix, adding new drums and changing the keyboard sounds I had played. Then we added the live piano and synth bass from Brandon Coleman (Kamasi Washington) and Keith Eaddy (DāM-FunK). In the end it's quite playful and strange - it's a great combination of sounds."
The sentiments on the album are empathetic, with words that are delivered with refreshing directness and simplicity. This reflects the urgency at the heart of CU Again: after so many years spent playing in bands and whittling away in his bedroom, Adrian Underhill is finally putting his name on an album. He won't settle for anything less than unabashed lyrical honesty and pristine pop perfection.
This post was published on the now-closed HuffPost Contributor platform. Contributors control their own work and posted freely to our site. If you need to flag this entry as abusive,
send us an email
.