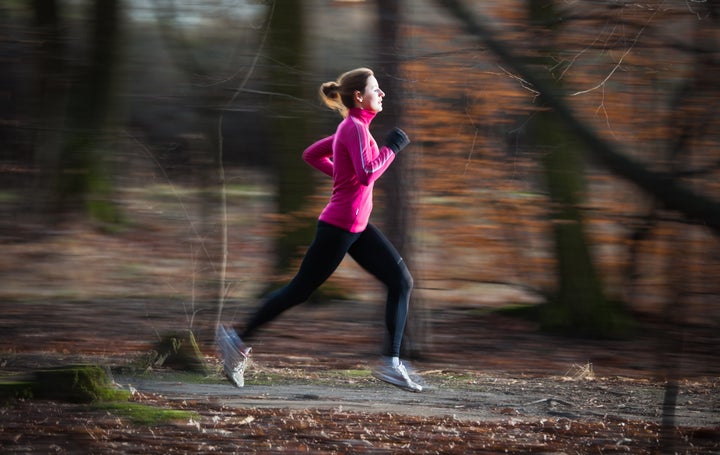 Since 2013, approximately 57 percent of race finishers in the United States have been women, according to research by Running USA that was recently published in The New York Times. More than 10 million women run races in the U.S. and female race participation has increased by more than 25 percent since 1990, the report showed.
Looking for inspiration to complete a 5k or half marathon of your own? We asked women to share their race tips via Facebook and email. Check out their wisdom below:
1. Get to know what works throughout training. 
This includes what foods fuel you and how much water keeps you going. 
"Practice in-race nutrition during training. Don't wait until race day. Eat far enough in advance on race day so that you can go to the bathroom beforehand." ―Karen Park
2. Keep up a routine.
Love a specific pair of jogging pants or have a favorite sports bra? Stick with it for your race.
"Nothing new in or on your body the day before race and the day of race." ―Holly Collins Wallace
3. Listen to your body. 
Maybe you planned to shave a minute off your mile, but that might change on race day.
"Have a game plan. Be willing to chuck the game plan. Trust your training, trust yourself." ―Amy Schaumburg
4. Set a goal and stick to it.
"The best moment is, of course, the satisfaction to have made a success of my challenge." ―Claire Charles
5. Savor the accomplishment.
Running is hard. Really hard. Enjoy the post-race glory that you've earned.
"The best part is always crossing the finish line and the sense of completion of the goal." ―Holly Collins Wallace
Who run the world? Girls.
BEFORE YOU GO
PHOTO GALLERY
Weird Things Running Does To Your Body