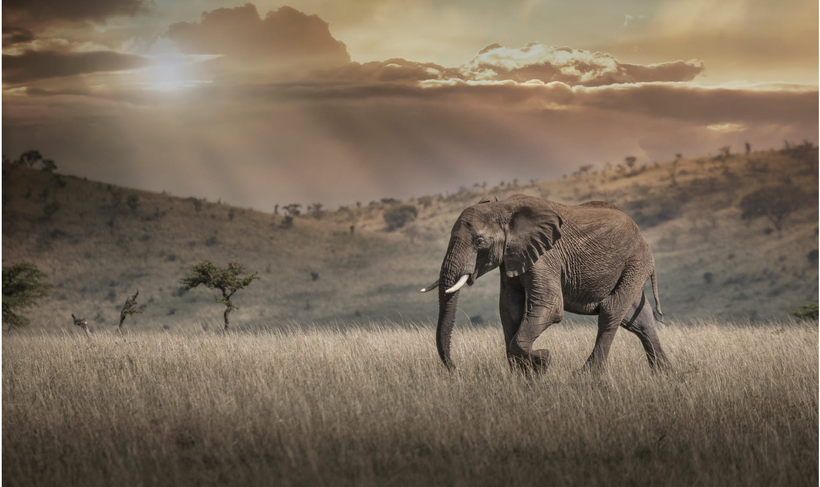 SafariBookings.com, an online marketplace for African safari tours, has compiled a country-by-country statistical analysis in order to better understand why Africa's elephant population has fallen so dramatically in recent years. Across the continent, the total population level has dipped by 30% since 2007, a sharp drop. This severe decline was discovered recently by the most comprehensive aerial elephant census ever undertaken in Africa.
The focus of our country-by-country analysis is to draw attention to the different levels of decline in the 10 major safari countries. The analysis also suggests connections that influence these country's differences including:
Human population vs. elephant population conflicts
A country's wealth or GDP per capita
Relevant changes to the size of elephant ranges
Although not a reliable stat on its own, the numbers of illegal carcasses found
We argue that the stats, together with expert opinion, point to poaching as being the main reason for the decline. But why does poaching, and the associated decline in elephant numbers, vary so much among the 10 major safari countries? This key question requires more research, but we argue that the prominent country factors influencing poaching include anti-poaching capabilities, border vulnerability, corruption, economic strength and politics.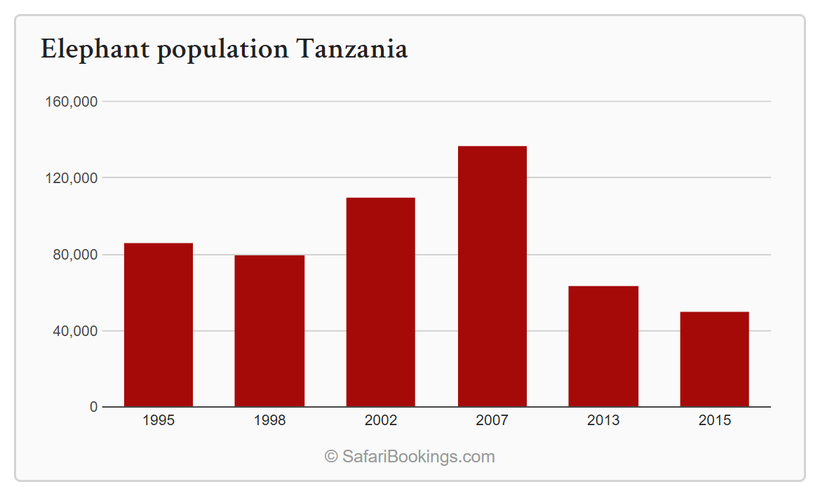 From 2007 to 2015, Tanzania saw the biggest decline in its elephant population of any major safari country – a fall of 63%, or 86,320 individuals. Mozambique's decline of almost 34% was also worrying. Countries such as Botswana, Zimbabwe and Kenya showed smaller, but still significant, declines of between 8% and 15% in their elephant populations. And then there are countries that go against the trend – Namibia's elephant population showed a 44% increase.
In the period from 2008 to 2013, our analysis also found a large rise in illegal elephant carcasses. Tanzania, Kenya and Mozambique saw an increase of illegal carcasses found in their respective countries of several hundred percent.
Elephant population levels are declining at around 8% annually. Our country-by-country statistical analysis indicates great variation in rates of decline between countries. A specific country-by-country strategy is needed to counteract the effects of poaching. Hopefully, this can be done soon and implemented quickly. Otherwise, we hold grave fears for the long-term survival of Africa's largest mammal – the majestic elephant.
This post was published on the now-closed HuffPost Contributor platform. Contributors control their own work and posted freely to our site. If you need to flag this entry as abusive,
send us an email
.