Airplane food isn't known for tempting tastebuds, but one restaurant is trying to make you crave the stuff in real life. At "Fly Kouzina," an airplane-themed eatery in Kolkata, India (formerly known as Calcutta), the motto is: "First class services without actually getting 35,000 feet off the ground." 
Though the food isn't necessarily straight off a 747, Fly Kouzina makes you feel like you're sitting in one, what with items like "jet-fuel" drinks and "high-altitude" courses on the menu. Restaurant-goers can sit in cushy, first-class seats alongside clocks to mark every time zone and airplane-themed art along the walls.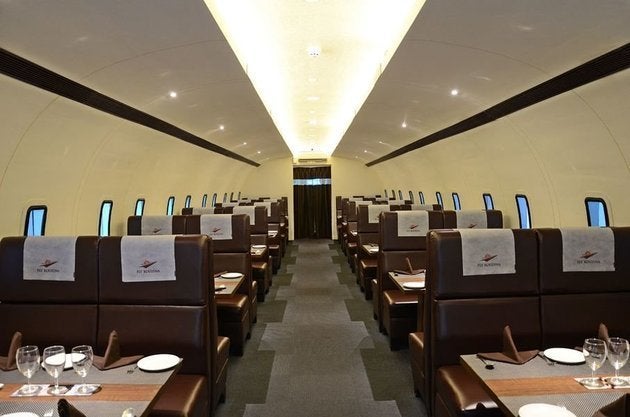 For those who don't see themselves flying to India just to get some airplane food, we recommend checking out these other awesome aviation-inspired eateries 
in Colorado
and
Costa Rica
.
PHOTO GALLERY
World's Best Restaurants 2015