Following Wednesday's shooting massacre at a Florida high school, a top Republican political donor has taken a stand for gun control ― by tightening his purse strings.
Businessman Al Hoffman Jr. told the New York Times that he "will not write another check" for candidates and political groups that don't support a ban on assault weapons. The Florida-based former ambassador to Portugal has donated millions to GOP candidates and political groups over the years, reported the paper.
"For how many years now have we been doing this — having these experiences of terrorism, mass killings — and how many years has it been that nothing's been done?" said the 83-year-old, who announced his decision in an email to several Republican leaders, including Florida Gov. Rick Scott and former Gov. Jeb Bush. "It's the end of the road for me."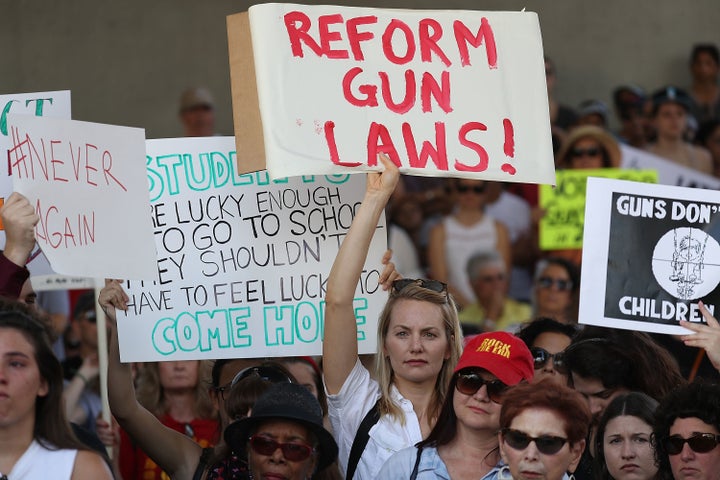 In his interview with the Times, Hoffman said that Republican lawmakers, who receive millions each year from the National Rifle Association, were unlikely to push for greater gun control. 
The NRA spent $30 million supporting Trump's campaign in the 2016 presidential election, according to the Center for Responsive Politics. The group spent millions more that year supporting other Republican candidates, including Sen. Marco Rubio (R-Fla.) and Sen. Roy Blunt (R-Mo.). 
When asked by Vox this week if Congress should act to tighten gun laws in the wake of the Florida shooting, Blunt said that he didn't know enough about the attack to "know if there's a proper response or not."
"If someone's decided, 'I'm going to commit this crime,' they'll find a way to get the gun to do it," said Rubio, who gun control activists protested this week in a campaign inspired by the film "Three Billboards Outside Ebbing, Missouri."
BEFORE YOU GO