This Alabama pastor has a lot of faith in his Senate candidate, Roy Moore. 
Dr. Michael Allison, pastor of Madison Baptist Church in Madison, Alabama, said on Saturday that he refuses to believe the women who have accused the former judge of sexual assault. The only thing that could convince Allison that Moore acted inappropriately, he said, would be if Moore himself admits it, or if "he's found guilty of it."
"I'd like to hear it from his lips," Allison told CNN. "Until then, all it is is an allegation." 
At least five women have said they were pursued sexually by Moore when they were in their teens and he was in his 30s. One of the women, Leigh Corfman, told The Washington Post that Moore sexually assaulted her when she was 14 years old. 
The Post says it interviewed more than 30 people who knew Moore between 1977 and 1982, the period when the inappropriate behavior allegedly occurred. The Post also confirmed through divorce records that Corfman's mother attended a hearing at the Etowah County Courthouse, where Moore was working in 1979. Corfman says she first met Moore outside that courtroom.
Still, Allison said he's convinced that Moore is not guilty.
"I know the man. I know that he's a good man, he's a godly man," Allison said of Moore. "He's a man who stands for right, and he has shown himself to be a man of great character. And if he says he didn't do it, I believe it."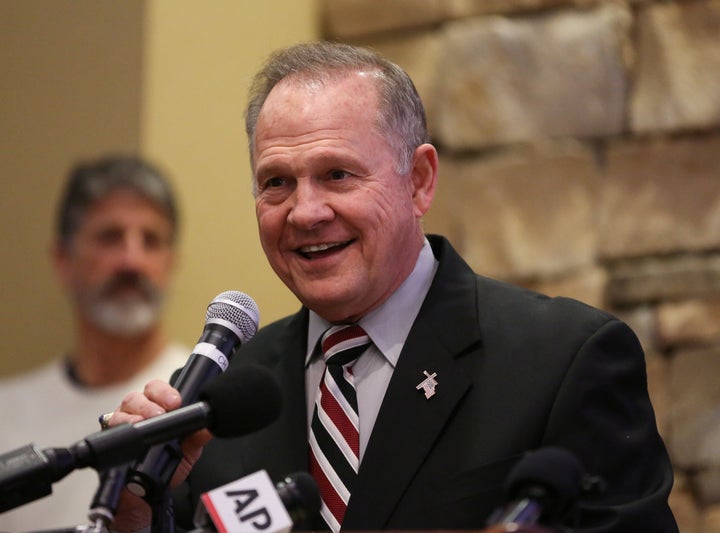 Allison claims to have known Moore for the past 20 years. The website of Allison's church describes his congregation as "an independent, fundamental, old-fashioned, King James Bible-preaching, Bible-believing church." 
Allison told WHNT News 19 on Monday that while he finds the alleged predatory behavior abhorrent, he doesn't believe Moore is capable of doing such things.
"He's been a man who has been known for his character, for standing for things according to the word of God," Allison said. "And of course, we're a Bible-believing church and we really appreciate a politician who takes a similar stand."
"I'm not going to believe some spurious allegation that is made right at the height of a political campaign that is very important for our country," he added.
BEFORE YOU GO
PHOTO GALLERY
Christian Women On Feminism