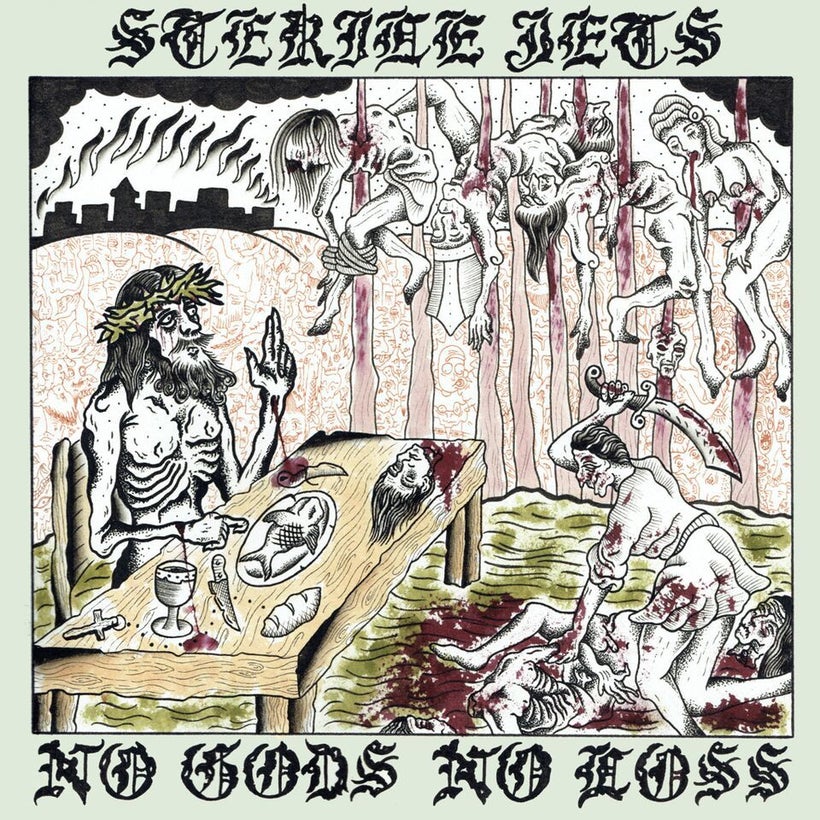 No Gods No Loss is the latest offering from Sterile Jets.
If Metallica married Husker Du, their offspring would be the Sterile Jets, a metallic punk band from SoCal. Metallic punk is my description of the trio's style of music. Others refer to it as "stoner punk," or "art punk," or even "rebel noise rock." But I prefer metallic punk because it accurately describes the flavor of the band's sound – heavy metal rock band on steroids that likes to do crank before they play.
Sterile Jets is composed of Robert Bly Moore on guitar and vocals; Wm B.LL Partnoff on bass and vocals; and GS Bean in the pocket. By the way, Bean drums well, hitting hard and I like the extended snare-snap on the recording.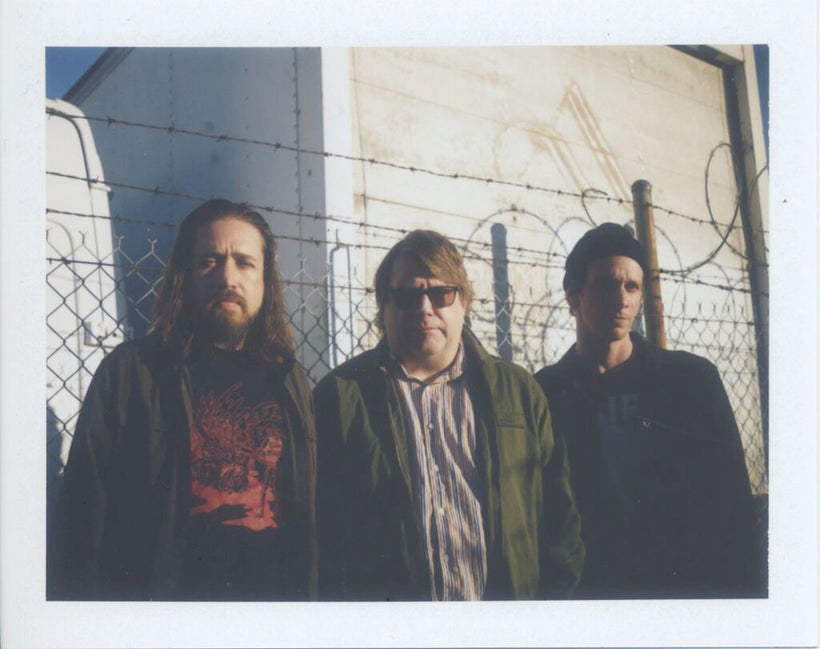 Moore's vocals are excellent, swinging from a death metal growl to an Aussie-flavored version of AC-DC's Bon Scott, who really had it going on. Moore's got it going on, too. His almost-yelling, garbled phrasing hits the mark, and when he cleans it up, his voice is raspy to the point of grinding.
No Gods No Loss contains ten tracks. First up is "The Arsonist," an instrumental number that reminds me of Joe Satriani high cocaine, Quaaludes and crystal meth. One of my favorites is "Piss On Your God," whereupon the band thrashes and smashes in a highly frenetic manner. If metallic punk isn't your thing, you won't like it. But if you like to bang your head until you need a bottle of Tylenol, then this is your cup of tea.
"Fireside Drive" is a bluesy, heavy metal tune, whereupon Moore's vocals shine, jumping from a Bon Scott-like tone to Robert Plant trying to imitate Perry Como. The guitars are ramped on fuzz-buster and Bean's sticks are in hyper-mega-overdrive. Good stuff.
I didn't care for "White Satan." Too much death-metal-Satan-worshipping gnashing for my taste. I did like "Free Pork Bougie," which carries a Stray Cats-esque zing. Lots of really cool bass by Wm B.LL.
Production values on the album are raw, almost garage-band-like. And for metallic punk raw is good. Clean and crisp is bad. This indicates that Bill Lane, the producer, knows what he's about. Lyrically, the songs speak frankly about love and anger and romance and sex and life. So no complaints in that area.
Basically, No Gods No Loss is an excellent album, if you're into metallic punk, which, admittedly, isn't for everyone. I am one of those that like it. I also like Mozart. I guess there's no accounting for taste. However, if you're a kindred soul, check out the Sterile Jets.
Frankly, I want a T-shirt with Sterile Jets on the front. It's a cool name.
This post was published on the now-closed HuffPost Contributor platform. Contributors control their own work and posted freely to our site. If you need to flag this entry as abusive,
send us an email
.