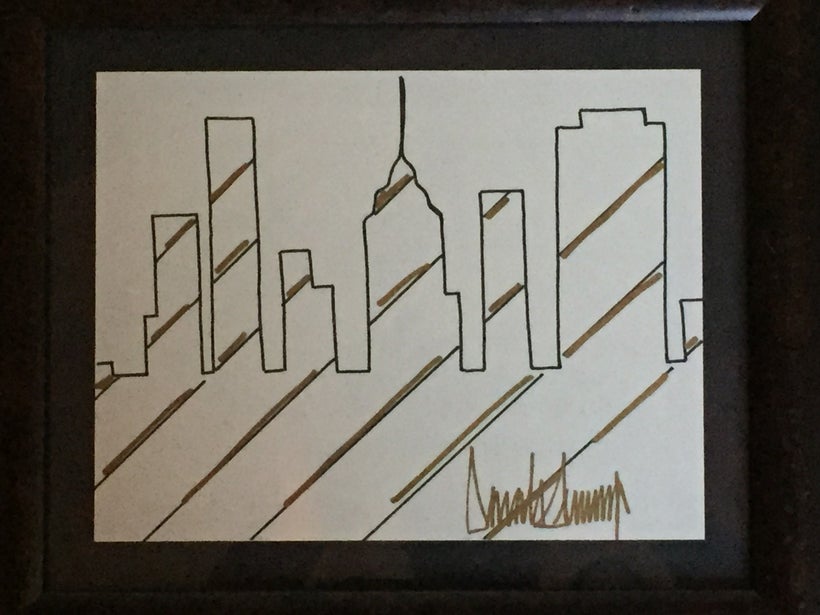 Remember the very recent kerfuffle or was it a "covfefe" about President Obama's supposed "official" White House portrait? Well, the spiffy painting of Obama in his celebrated tan suit went viral but then it was discovered not to be official, with the actual painting being gorgeously done by a Dutch artist named Edwin van den Dikkenberg, who responded thusly: "I'm very pleased to hear that my portrait of Barack Obama appeared on Twitter! I wish I had the opportunity to paint the official portrait but that's not the case."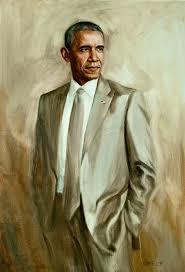 It's still a very good painting. But once that non-event died down, I decided to look up what other international politicians and/or American presidents had actually dabbled in art.
I recalled that Britain's wartime PM, Winston Churchill, had painted quite well, perhaps emboldened by his usual tipple of cognac and a fine cigar. His paintings have reportedly fetched some handsome sums at auction. It's suggested that he used oils and canvas to escape falling into depression. Yes, art can inspire and uplift. Well done, Winston!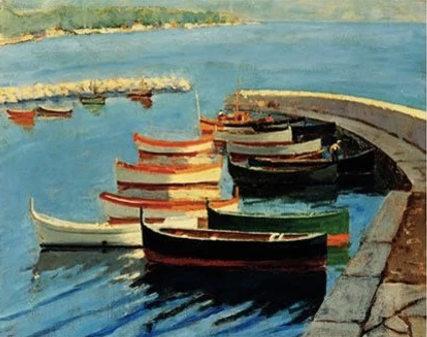 Then I discovered that another wartime politician, Spain's military dictator Francisco Franco also dabbled in oils and canvas, producing some hyper-realistic paintings that also show some talent and a softer side of his military bio.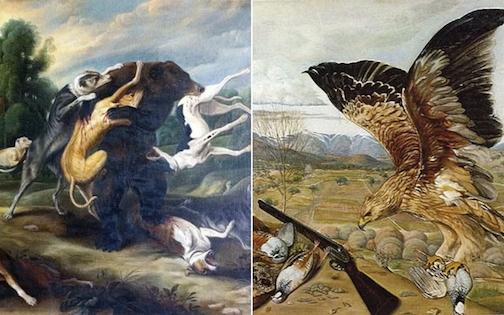 And then there was another — he who shall not be named...no, not our guy — who had wanted to be a painter and was reportedly rejected twice by the Academy of Fine Arts in Vienna. As historians have mentioned, perhaps he was motivated to do his monstrous deeds by his youthful artistic rejection. But enough about him.
Another wartime politician, President George W. Bush, became celebrated a few years ago when many of us saw his self-portrait and perhaps his most famous work, a painting of Barney, the family dog.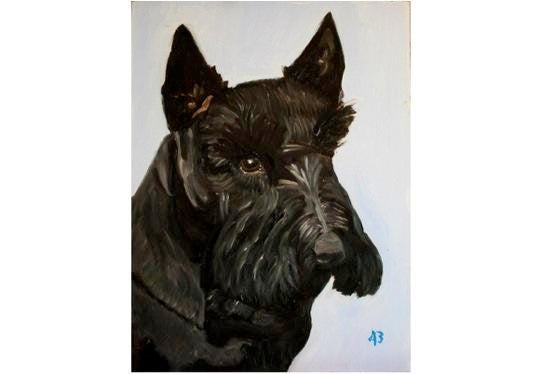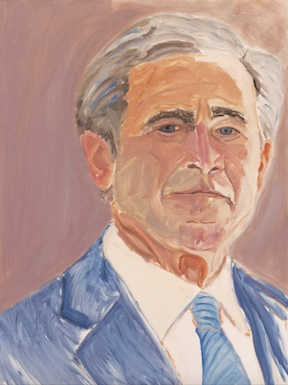 Many found that while #42 liked to paint dogs, he also branched out into landscapes, churches, cats and also nude self-portraits. He once displayed a collection called "The Art of Leadership: A President's Personal Diplomacy" that featured a not very happy looking Vladimir Putin. Yeah, you know, that political tap dancer and interloper who's probably doing a whole lot of smiling these days.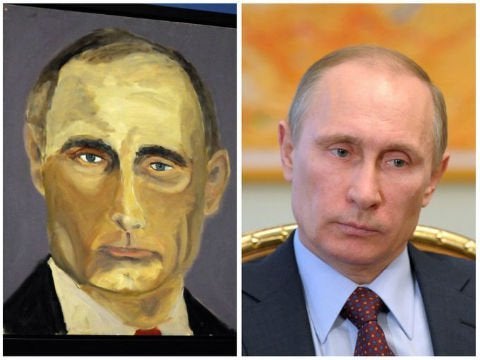 Anyway, which brings us back to #45. Quite by accident, after I Googled Presidential Art, I found a Facebook page called exactly that, and found other Presidents who had dabbled in art from Ulysses S. Grant to Dwight Eisenhower and Jimmy Carter.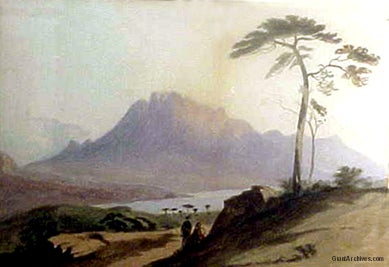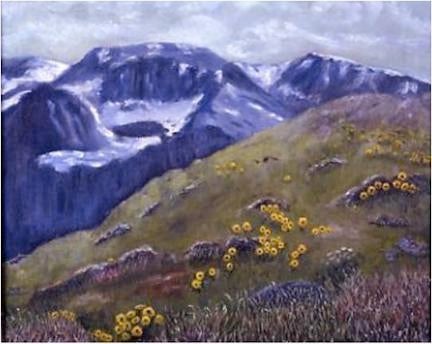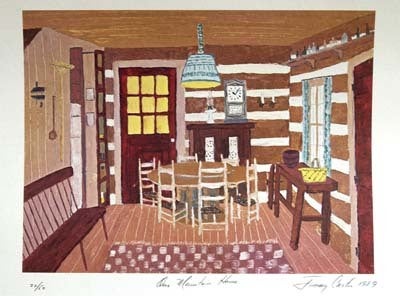 But I also discovered that the cover image of this Presidential Art Facebook page was a sketch of the New York Skyline with the familiar "John Hancock" that we've recently seen on so many Executive Orders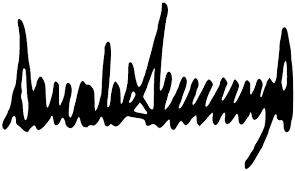 When I messaged the anonymous administrator of the page, asking if the sketch ("New York Skyline, Donald J. Trump, 2005) was real, this was the response:
Yes, it's for real. Done by private citizen DJT for a silent auction in 2005. He was just a billionaire businessman at the time, and it was acquired by his longtime personal lawyer Joel Sterns for a fundraiser silent auction at a local school in Hollywood, California. That's where we subsequently acquired it. I put together this Presidential Art Facebook page after realizing my sketch of the New York Skyline by Donald J. Trump was not the only original art done by Presidents of the USA. This particular Hollywood school has auctioned off sketches by all sorts of celebrities including Ben Affleck, Morgan Freeman, Sarah Silverman, Jason Alexander, Elisha Cuthbert, director John Carpenter, "Pee-wee Herman"...and Donald J. Trump. I tend to collect unique drawings, and I have a novelty wall at home with all sorts of sketches which is a fun thing to show friends who come over. This New York Skyline sketch was among these sketches on the wall until the 2016 presidential election; when DJT was elected president, I realized that it was a unique piece made even more valuable by virtue of it being drawn by an American president. I am open to selling it and will entertain all serious offers or to having an art dealer help find it a home.
Wow, so there it is — who doesn't love the New York City Skyline?!
This post was published on the now-closed HuffPost Contributor platform. Contributors control their own work and posted freely to our site. If you need to flag this entry as abusive,
send us an email
.