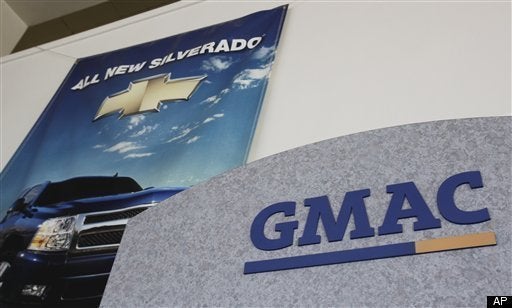 UPDATED -- A spokesperson for GMAC responded to this story and said that the increase in Al de Molina's compensation in 2008 was a result of to him being promoted to CEO from COO. de Molina also voluntarily declined to take a year-end bonus in 2008.
It should be noted, as we point out below, that upon becoming a TARP recipient, use of all company aircraft ceased GMAC. The spokesperson also said, "de Molina became CEO in 2008 and is the one that lead GMAC through a series of actions over the past year to stabilize the company, including pursuing the bank holding company path."
Call it flying high while the ship sank. For the leaders of the world's biggest companies, 2008 was a great year to have access to a private plane. As ABC News reports, 2008 saw more miles flown by elite CEOs than any of the previous five years.
Curiously, one big bailout recipient led the way in racking up private jet miles flown. GMAC's Alvaro G. de Molina, the CEO of the embattled lender, logged $2.25 million worth of air time in company planes in 2008, almost four times as much as the next CEO on the list. GMAC was the only company on ABC News' list to spend more than $500,000 in private jet miles last year.
To date, GMAC has received $12.5 billion in bailout funds. Yet, in 2008, de Molina's compensation more than doubled to $11.62 million. Reuters points out that about $2.62 million of this amount came from de Molina's private jet usage.
Though, Molina certainly spent a large portion of 2008 in the air, things slowed down after GMAC took TARP money.
Here's what GMAC said on this in its most recent 10-K:
"Upon becoming a TARP participant all personal and business travel on company aircraft ceased. Prior to this, senior executives could make occasional personal use of company-provided aircraft if approved by the CEO. In addition, a company aircraft was provided for Mr. de Molina's personal use primarily related to commuting between his home and work location with all or a portion of the aggregate incremental cost to be offset against his realized SAR values in the future under an amended contract. Other senior executives with homes in the same area as Mr. de Molina, including Mr. Ramsey, commuted with Mr. de Molina. At the time of the hiring of Mr. de Molina, and subsequently of other senior executives, the personal use of company-provided aircraft was necessary in order for us to attract seasoned executives with their knowledge and experience at a time when GMAC was facing significant business challenges. All employees using the GMAC-provided aircraft for personal use were liable for taxes on the imputed income resulting from this perquisite."