If you thought Hugh Laurie had an irritable side back on House, wait 'til you see him in The Night Manager.

If the Night Manager name rings a bell, that's probably because it was a best-selling novel in 1993 for John Le Carre. Now it's been adapted into a six-part miniseries that launches Tuesday at 10 p.m. ET on AMC and should ensure it will henceforth also be known as a fine TV drama.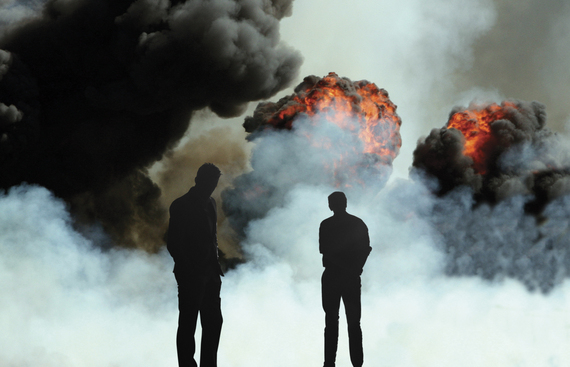 The story revolves around Jonathan Pine (Tom Hiddleston), whom we first meet as the night manager of an upscale Cairo hotel during the chaos of the ill-fated Arab Spring.
When he's not advising patrons to stay away from the windows where tear gas canisters are being lobbed, he encounters a mysterious woman who slips him documents suggesting a link between her dangerous boyfriend Freddie Hamid (David Avery) and Laurie's Richard Roper.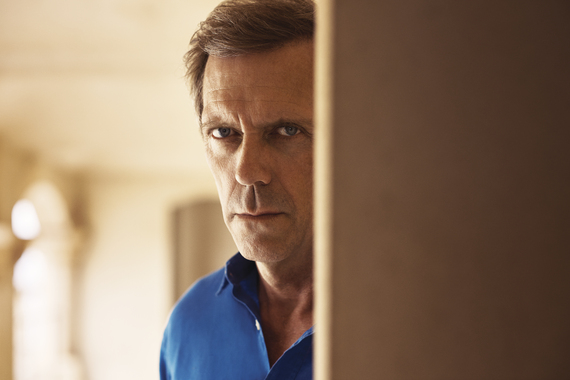 What makes this noteworthy: Roper (above) is a politically connected billionaire businessman admired around the world for his company's humanitarian policies. Hamid, conversely, seems to be in the business of procuring dangerous weapons for crazy radical terrorists.
Pine realizes that if Roper is Hamid's supplier, that casts Roper in a different light. Not to mention potentially endangering thousands of innocent people who could be killed by those weapons.
What Pine has apparently learned, of course, isn't the kind of information you take to the local police precinct so you can file a report with the desk sergeant. So several years pass before he can do anything with it.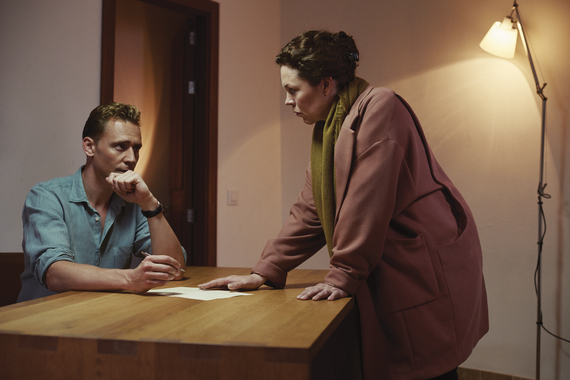 When the moment does come, it plunges him much deeper into the case than he had expected, or wished. He begins working for Angela Burr (Olivia Colman), above, an officer with the outnumbered and outgunned British intelligence office.
Specifically, he's tasked with infiltrating Roper's tightly knit and well-guarded inner circle. As you might imagine, that involves a lot more risk and tension than his day job of making sure wealthy hotel patrons get the right vintage champagne delivered to their penthouses.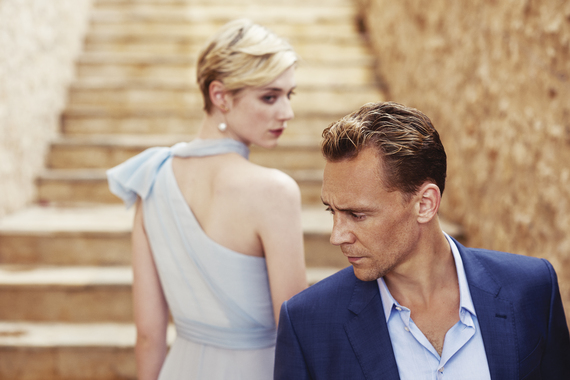 Among other things, Pine must gather information without knowing whom, if anyone, he can trust. Roper has a lot of friends in a lot of places. Not incidentally, he also has a beautiful, clever and mysterious girlfriend of his own, Jed (Elizabeth Debicki) (above).
The TV adaptation takes a few different paths from the book, primarily to make it feel more contemporary. Where the novel had Roper dealing with the Colombian drug cartel, here his partners in death are Syrian extremists.
But the main threads of Le Carre's story remain intact, as does the tension. The script gives a smooth flow to a complex story.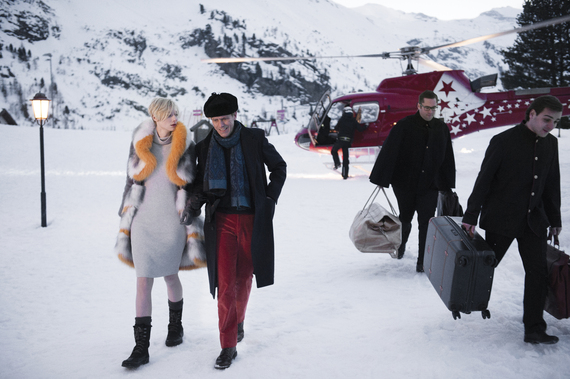 Nor would it feel as compelling without its strong ensemble cast. Hiddleston plays Pine with the right mix of reluctance, uncertainty, apprehension and determination. Laurie is superb as Roper, with eyes that seem to penetrate everyone around him and yet never let us know for sure exactly what he's found.
Colman makes Burr into a scrappy, clever and appropriately hard-nosed underdog, while the six hours allows room for many of the supporting players to develop nuances, endearing and otherwise.
AMC is primarily looking to brand itself with ongoing series. This slight detour into the miniseries world is a good call.