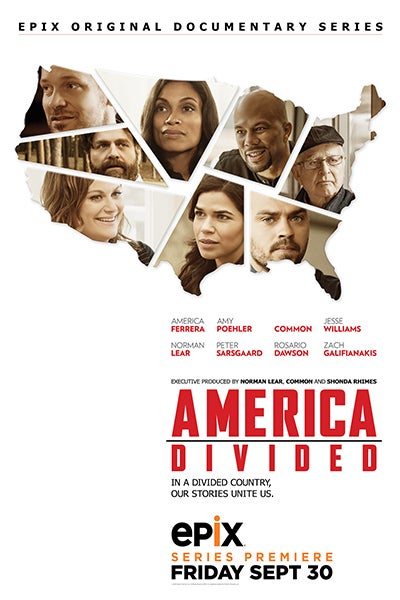 America Divided begins with a captivating night shot of Chicago skyscrapers as the voice over of a news reporter is heard reporting about a black man being shot and killed by police. A glimpse of the word "TRUMP" in gold glowing letters on a building is revealed as the news story culminates, symbolic of the poignant disparity between the rich and poor, white and black, educated and undereducated. That man who was shot was Laquan McDonald.
The release of a powerful and compelling cell phone video made all of the difference in the truth and pursuit of justice. "After a year of police denials, [the video] suddenly changes everything. 16 shots in 15 seconds. The initial reports made the shooting sound like self-defense. But Officer Van Dyke emptied his clip into the boy while he lay dying on the ground," Common explains as the video of the horrific incident plays.
The news story riveted the nation and sparked outrage and protests in 2014. Rapper, Common (Suicide Squad, Selma), investigates The System; the broken criminal justice system in Cook County, Illinois and one of the three largest jails in the United States. The ensuing reports are illustrative of the pervasive racial inequality in the United States. The Cook County Jailer, Sheriff Tom Dart describes the epidemic. "They sit in the jail because they are poor. The disproportion of people of color is off the charts."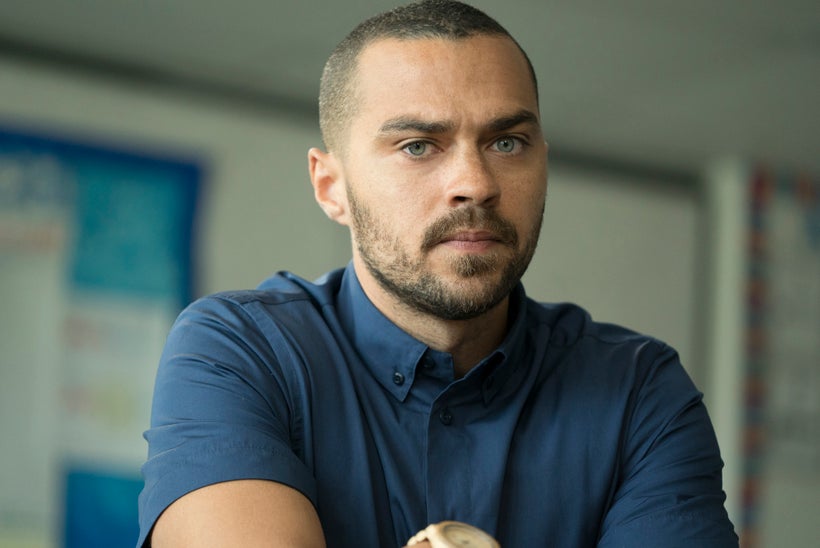 America Divided is a five-part TV series airing on Epix. The show follows high-profile correspondents as they explore aspects of inequality related to their own biographies. Correspondents include: Common, Rosario Dawson, America Ferrera, Zach Galifianakis, Norman Lear, Amy Poehler, Peter Sarsgaard, and Jesse Williams. The first episode, airing Friday, Sep. 30, 2016 on Epix, tackles three stories: Common (Cook County criminal justice system); Rosario Dawson (Water crisis in Flint, Michigan); and Normal Lear (Housing inequalities in New York City).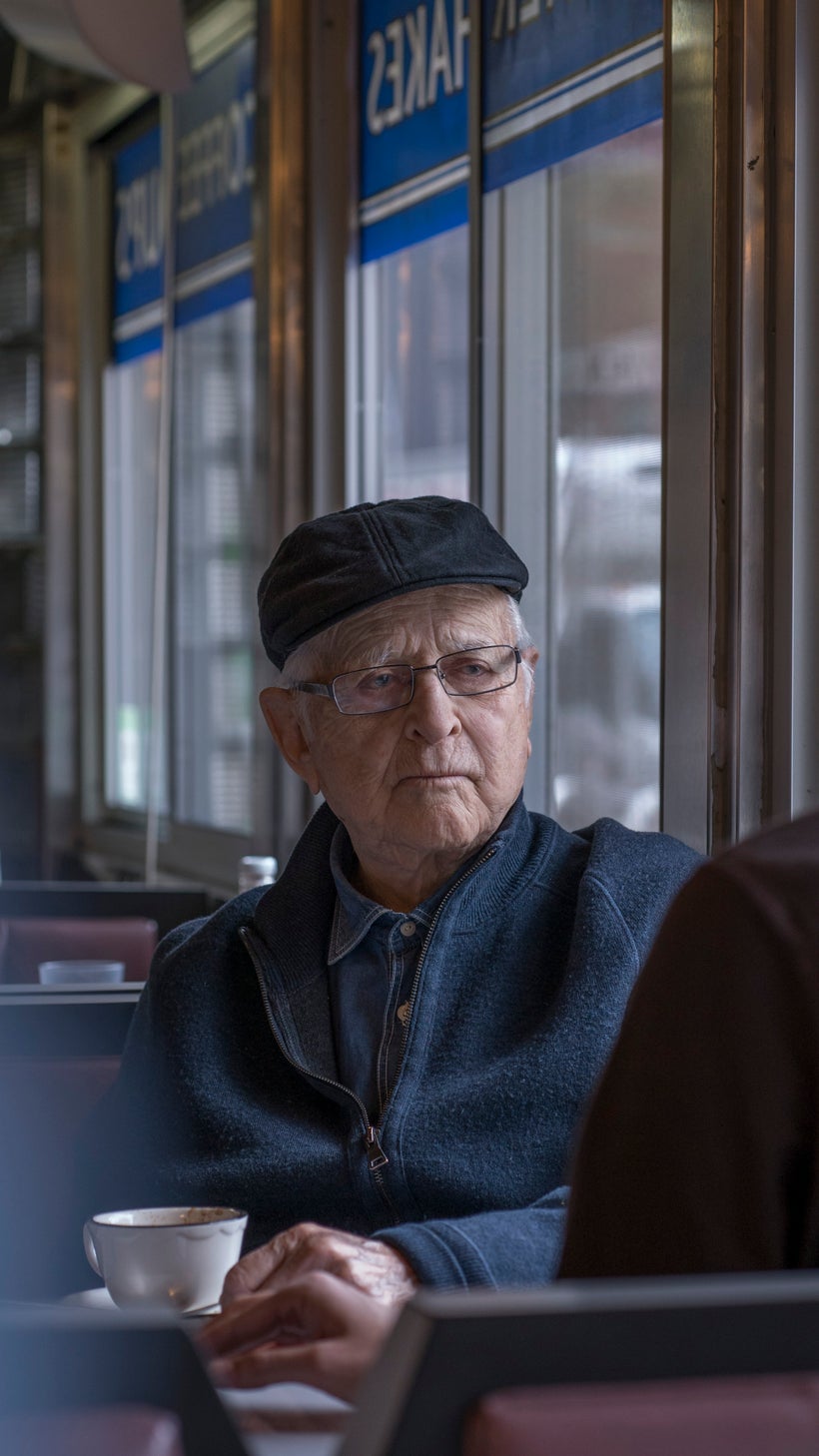 A House Divided - Norman Lear (All In The Family, The Jeffersons, Good Times) explores the housing crisis due to gentrification in New York. "These days I'm hearing there are more homeless people in New York City than at any time since the Great Depression; a record 60,000 in the city's shelter system, including 23,000 children. I can't [expletive] believe it." The struggle for a home is increasingly difficult considering the disparity between income and costs of housing. The disproportionate surge in rental rates compared to lack of income increase for a majority of Americans is disparaging. Lear exposes low-income displacement that is racially discriminatory.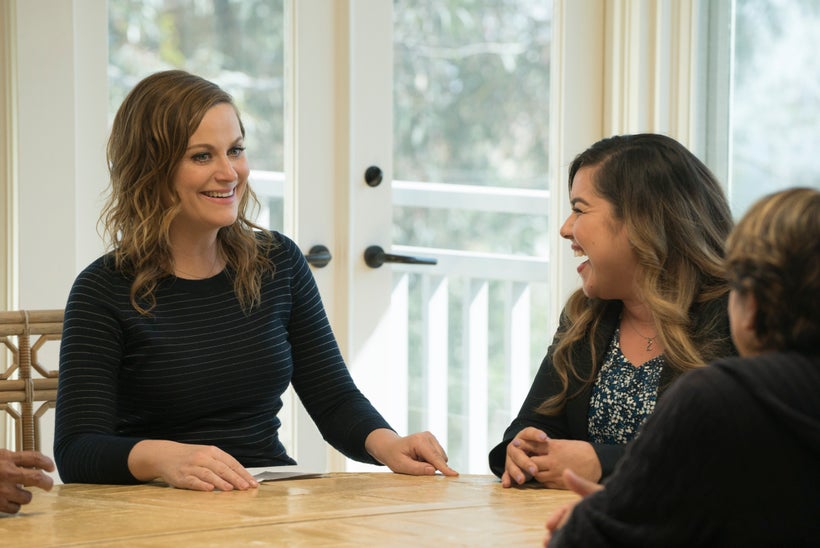 The water crisis in Flint, Michigan became national news in 2014. Activist and actress, Rosario Dawson (Sin City, Seven Pounds) probes the lack of accountability and unconscionable behavior by local government officials in Something In The Water. "I can't fathom the idea of an entire city having its water system poisoned. How can that be possible in the United States of America? In my book, there is no right more basic than the right to safe drinking water," Dawson surmises.
Dawson connects with a local resident who reveals a conversation with an employee of a General Motors manufacturing plant in Flint. General Motors refuses to use the local water because it corrodes and rusts car parts. Officials outright refused to listen to resident complaints and implied that expert reports were flawed. It was later shown that the city failed to treat the water and it was six times over the EPA standard of allowable and safe lead presence.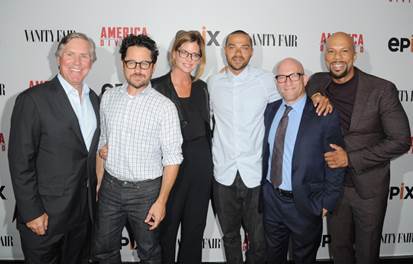 Executive produced by Shonda Rhimes, Norman Lear, Solly Granatstein and Common, America Divided utilizes in-depth reporting, vivid storytelling and intimate personal narratives to cuts through the din of electioneering and political ads. It's a series about a threat that touches us all… women, men, black, white, left, right, rich, poor, and the vanishing middle class. This isn't partisan posturing. It's human stories about the conflicts that separate us, the values that unite us, and our triumphs over adversity.
The stories contained within America Divided reveal astonishing, unreported and eye-opening revelations. America Divided uncovers the growing gulf separating Americans from one another; explores the damage this divide produces; engages with the provocative politics around inequality; and investigates both its long-term causes and real-world attempts at solutions.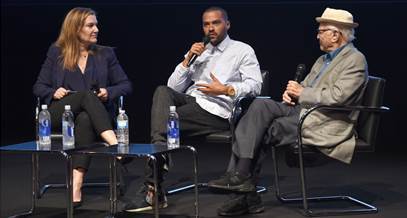 America Divided premiered in Los Angeles at the Billy Wilder Theater on Sep. 20. In attendance were JJ Abrams, Jesse Williams, Mark Greenberg, Common, Norman Lear, Vanity Fair West Coast Editor Krista Smith, and Executive Producer Solly Granatstein.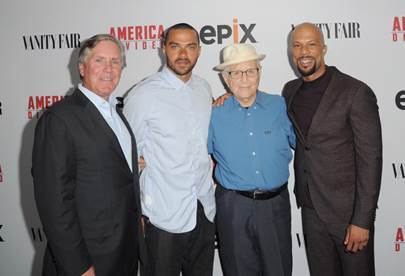 This post was published on the now-closed HuffPost Contributor platform. Contributors control their own work and posted freely to our site. If you need to flag this entry as abusive,
send us an email
.