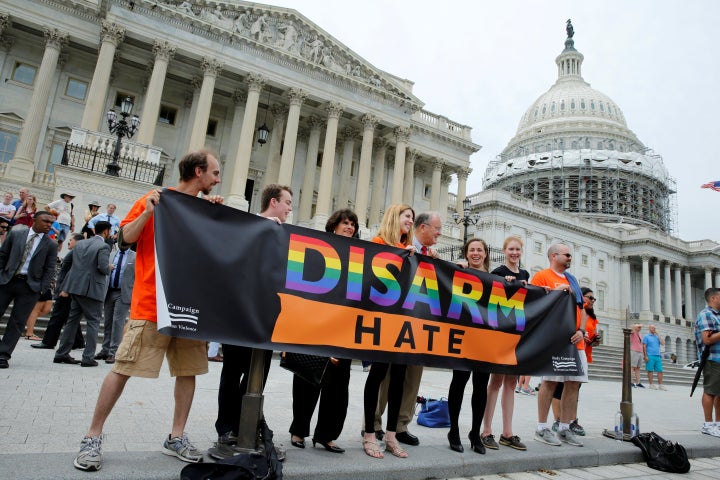 In the aftermath of the mass shooting in Orlando, Americans appear to be divided on the broad concept of gun control -- but not on specific gun control measures, according to polls.
In a recent CNN/ORC poll, 55 percent percent of respondents say they favor stricter gun control laws, while 42 percent say they're opposed. And in a NBC/WSJ poll, 50 percent of respondents say they're concerned the "government will go too far in restricting guns," while 47 percent say that authorities "will not do enough to regulate access" to the weapons.
Those differences in opinion may seem insurmountable. Yet the polls also reveal something else: Respondents are largely united in support of specific measures that restrict access to firearms.
A vast majority of voters polled -- 92 percent, according to the CNN/ORC poll -- favor background checks for anyone attempting to purchase a gun. Eighty-nine percent of respondents in a CBS poll said they did as well.
Nearly 9 in 10 voters support a law preventing individuals on the terrorist watch list from purchasing firearms, according to both CNN/ORC and YouGov. The CNN/ORC poll also shows that almost 9 in 10 voters favor preventing people with mental health problems and convicted felons from owning guns.
A key takeaway: Question phrasing matters. The term "gun control" seems to be a politicized phrase that encourages a partisan response. Yet when polls ask about precise measures, Americans show overwhelming support for certain restrictions.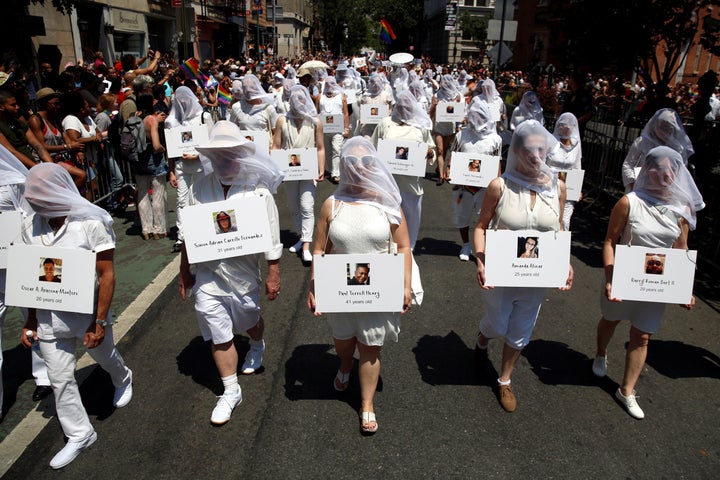 Most Americans polled also support other gun control measures, though to a lesser extent. About 6 in 10 respondents support a ban on the sale of assault weapons, according to the YouGov poll and a new NBC/SurveyMonkey poll released Tuesday morning. And a Morning Consult poll shows that more than three-quarters of voters support creating a national database with information about each gun sale. 
Partisanship plays a strong role in how Americans answer questions about gun control. The CBS poll finds that Democrats are more than twice as likely as Republicans to say they favor more gun regulation. Partisanship also affects how Americans view the impact of gun control — in the YouGov poll, 66 percent of Democrats say they think that gun control laws would have prevented the Orlando attack, while 72 percent of Republicans say they don't think it would have done so.
Historically, the perceived importance of gun control spikes after a mass shooting, but tends to settle back down after some time. Support for gun control rose after the attacks in Newtown, Connecticut, and San Bernardino, California, but declined soon after.
BEFORE YOU GO