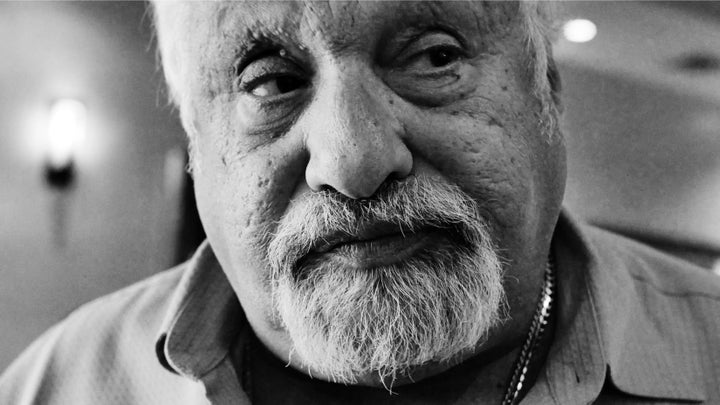 Sponsored by National Geographic's "The Story of Us with Morgan Freeman"
After nearly two decades locked in a cell in upstate New York, Barry Gibbs took his first steps as a free man on September 29, 2005.
 The former postal worker had been sentenced to 20 years to life for a murder he didn't commit and spent 19 years trying to prove his innocence. Just as he was starting to lose faith, a miraculous development in his case finally proved he had been framed. But, some of his hardest challenges were still to come, luckily he found a new and lasting ally in his lawyer Vanessa Potkin. We partnered with National Geographic's new six-part series, The Story of Us With Morgan Freeman (premieres Wednesday, Oct 11 @ 9/8c), about the common humanity in all of us, to share Gibbs's remarkable journey.
"I always believed in the legal system," Gibbs told Huffpost as he thought back before his arrest. "I believed in the system and it really failed me. I believed in the police department, in justice, in freedom, in life."
 In 1986, the body of Virginia Robertson, a 27-year-old woman, was found strangled and thrown on the side of the Belt Parkway, a major highway in Brooklyn. Gibbs, a native New Yorker and Vietnam vet, had recently returned to his job as a mailman, when two police officers confronted him on the street about the murder. Without explanation, they threw him in a car and drove him to the precinct—changing his life forever.
After arriving at the station, with little knowledge of what was going on, Gibbs took part in a police lineup. He was sure there had been a mistake and felt confident that a credible eye witness could prove his innocence. Little did he know, he was being framed by NYPD detective Louis Eppolito, who was helping build a case against him.
 "I was thinking the whole time that the cops were legit, so I went to the lineup," Gibbs explained. "They said take any number you want, so I picked number two. I sat down at number two. The next thing I know I am back in the bathroom again, it was over in like a minute."
After participating in the lineup, Gibbs figured he would be free to go home, but Eppolito had other plans. "I said [to Eppolito] can I go home now? He said 'you are under arrest.' He grabbed me and threw me into a cell. That was the end of my freedom."
 Despite his unexplainable circumstance, Gibbs still had hope that the courts would discover the truth, but his nightmare continued when he was convicted for Robertson's murder. As he sat in his cell, he began writing letters to lawyers hoping they could use biological evidence in order to prove his innocence. In 1992, he reached out to the Innocence Project, a newly founded law group that offered free aid to people whose innocence might be proven through DNA testing.
 Unfortunately, it took years before the Innocence Project could open Gibb's case and, after over a decade in prison, he was more than desperate for help. He needed someone who believed in him―that's when Vanessa Potkin came along.
Potkin was a recent Columbia University law grad who joined the Innocence Project in 2000 as its first staff attorney. Gibbs's case had already been determined a good fit for DNA testing, so Potkin started the search for the evidence.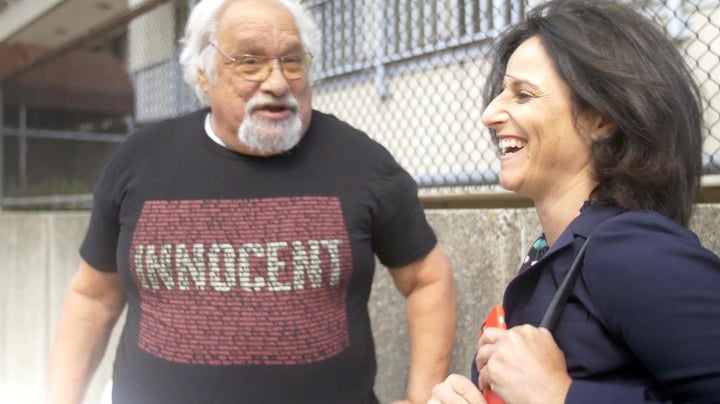 "We felt pretty confident that we could test fingernail scrapings, or the rope, or the hair, and we would be able to determine who did it," Potkin said. "Unfortunately, the evidence was just MIA, we couldn't track it down."
 Gibbs's case had hit a dead end. The file with the biological evidence from the murder had gone missing and there was little the Innocence Project could do without DNA, but unlike everyone else she wouldn't give up on him.
 "In most cases where we can't find evidence we just close out the case and that is it but, we really believed in Barry's innocence," explained Potkin. "We actually filed motions in court to get a court ordered evidence search for the case file. We got affidavits, we got documents, and we couldn't find evidence."
 For 14 years, the fact that DNA could possibly prove his innocence was what drove Gibbs. When he discovered that was no longer an option, he lost all hope. He took out a life insurance plan and bought a cemetery plot.
 "I was sitting in my cell one day, I had all my legal papers laid out and I thought this is the end," recalled Gibbs. "The Innocence Project left me. I have no hope. My son believes I did the crime. After all those years telling him I am coming home, there is DNA, I didn't come home. I surrendered and I gave up. It was not only the loss of my freedom, but the loss of my life."
 Gibbs accepted that he would die behind bars until a miracle happened. While sitting in his cell, he heard on the radio that two prominent NYPD detectives had been arrested. One of those detectives was Louis Eppolito. "I yelled, 'Louis Eppolito, there is a God,'" said Gibbs.
 In 2005, Eppolito was arrested in Las Vegas for drug trafficking and tax evasion. It was revealed that the crooked detective had been working for the mafia. Years earlier, Eppolito had actually written a book titled Mafia Cop that detailed his family's ties to the mob and his life as a NYPD detective. 
 A search of Eppolito's apartment turned up the missing case file with the DNA Gibbs needed. Potkin and the Innocence Project were finally able to move forward with the case.
 Gibbs was excited about the prospect of freedom, but while they reinvestigated his case, he was moved to federal lockup, which proved to be another traumatic experience. "I wanted to get out of there," explained Gibbs. "I called Vanessa and said I don't care―send me back upstate. I was so bugged out."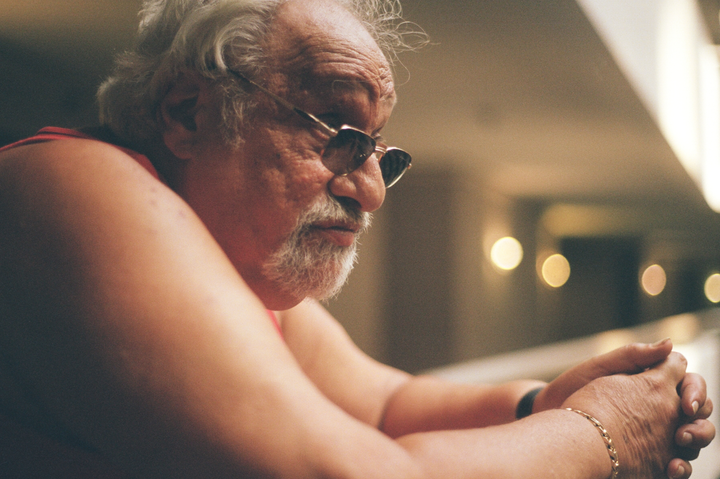 Not long after the case was reopened, the key witness in the murder case recanted, admitting that Eppolito had forced him to pick Gibbs out of the lineup. The judge overturned the 1988 conviction. Finally after almost 19 years Gibbs could leave, but he had nowhere to go. During his time in prison, Gibbs had lost everything. His parents had died, his ex-wife had died, and his son was still coming to terms with his innocence. He also had no money and nowhere to go.
Gibbs suffered from severe depression and delusions after his release. Just walking around Manhattan with the noise and lights was enough to trigger him. "At one time after I got out I said I wanted to go back in because I didn't like it out here," Gibbs said.
Even though Potkin was finished with Gibbs's case, she continued to be an important person in his life. After he was freed, she took him to the home of Barry Scheck, a founder of the Innocence Project, which is where Gibbs finally realized that he was free.
 "I saw a dog at the end of Barry's house, Barney I think his name was," Gibbs shared, adding that he was still in shock at the time. "I was looking at Barney and Barney was looking at me and I decided to kneel down. As I went to kneel down, Barney started to move closer to me. I got all the way down and Barney came all the way up to my face and gave me a kiss. That is when I knew I was free, after a kiss from that dog. It was the most uplifting day I ever had."
 Potkin continued to help Gibbs get back on his feet by finding him housing, setting him up with public assistance like food stamps, and assisting him with basic things like getting a new ID.
 "He literally had like five bags of his belonging from prison that he brought into the Innocence Project office," Potkin remembered. "His whole life possessions were basically in those knapsacks."
 As Gibbs continued his involvement with the Innocence Project, he grew closer to those at the law center, especially to Potkin. The lawyer would let Gibbs borrow her car every morning so that he could drive to Brooklyn to visit his friends, and at the end of the day he would pick her up from work. Eventually, she gifted the car to Gibbs, who was still struggling with money.
 "We celebrated the first anniversary of Barry getting out," said Potkin. "We had a party for him, he still had no money, so we had all the students come and since he was a postman we had one of his mail bags. We had people drop money in the mailbag. The office did a lot of karaoke, Barry loves to sing."
 Gibbs faced another challenge when he developed colon cancer in 2009 and was close to death. Once again, Potkin was there by his side during the difficult time, but this time he was more like family.
 "I was pretty pregnant at the time and I go to see Barry at the hospital," recalled Potkin. "He was lying in his bed he said, 'ya know, thinking about it I think I should be the godfather of your child.' I thought wow that's amazing, I think that's fantastic. Now, he comes to all my daughters birthday parties. He really is family. When he comes, people say who is that uncle of yours."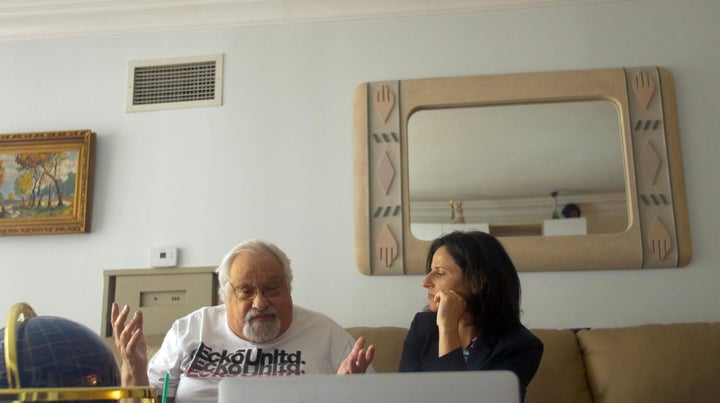 In 2010, Gibbs was awarded a life changing settlement of nearly $10 million, the largest New York City had ever made at the time, but the money did little to comfort him after so many years in prison.
 "It makes my life easier, less complicated, and with less pressure. I don't have to worry if I pay this bill or that bill," said Gibbs. "I go to the casino and enjoy myself and I don't have to worry if I lose. I enjoy myself, but does it make a difference? No, it just makes it easier."
 September marked the 12th anniversary of Gibbs release, and he has a lot to be thankful for. He reconnected with his son and his grandchildren. He married his childhood friend Myrna and he found a new daughter in Potkin. He even has a dog of his own. But, even though he is doing much better, he is still bears the scars from his experience.
 "I know if you talk about freedom, having it taken away is the worst thing," explained Gibbs. "I fought for freedom, but you're always thinking about how your freedom could be taken in an instant."
 Everyday people around the world continue to fight for freedom just like Gibbs, but the surprising connections they make along the way can make all the difference. We partnered with National Geographic's new six-part series, The Story of Us With Morgan Freeman, to put the spotlight on journeys like these and the unexpected people who come together to drive humanity forward around the world.
The Story of Us With Morgan Freeman premieres Wednesday, Oct 11 @ 9/8c on National Geographic.