In Summer of 2015, I was facilitating a Ycenter program with few students from Drexel University in Maxixe, Mozambique. We were working on building a SMS based application to fight Malaria. I was on the field, living my dreams of running educational programs that bridge the gap between theory to practice. That brings people together as part of one community irrespective of their educational background, nationality, religion and only tied by their ambition to drive change.
While this was going on in Mozambique, I got connected to an education entrepreneur in Morocco via Facebook. Using my spotty internet connection, somehow, we managed to set up a Skype call. First 5 minutes into the call (besides the regular mayhem of "Can you see me, Can you hear me" on video call), we knew that we had more in common than our frustration for the age old industrial education system. We both found out that we are passionate about disrupting it! We didn't know what we can do together at that time, but kept in touch and followed each other's work.
While Ycenter continued with its programs in India, Mozambique, Kenya and USA, Imane Bensalem was already running the School of Why which she started in Berlin back in 2010. School of Why has deep roots at the intersection of arts, humanities and entrepreneurship. The inspiration for Imane to start this was her story of growing up. Imane's mother is a professor who taught her songs from other cultures and got her a lot of books. Imane immersed herself in art, music, literature and took immense pleasure in understanding science. She broke the norms that a traditional society laid upon her while growing up, both in terms of gender roles and her pursuit of practicing a career of her choice that was beyond being a doctor, lawyer or engineer.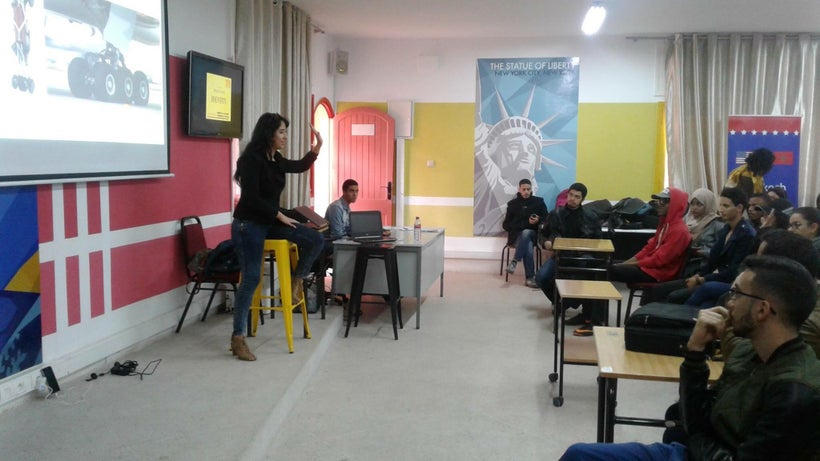 Imane started seeking knowledge in people —through deep talks— rather than books, and authentic liaisons rather than superficial links with others. Through Tribe of Why, Imane wants to extend this experience to every other human on planet. "I do not see why anyone should suffer isolation or give up on their dream just due to a lack of local support. The global pool of talent is so big and rich that even the wildest of dreams will always have a match somewhere.
In her interview for SHE LEADS AFRICA, Imane says
"In a world where we present ourselves to others not as our status, or job or color, but as the dream burning inside of us and as the people we aspire to be, peace becomes inevitable.
One can disturb a mind that stands for nothing, but a mind that is content with a pursuit so fulfilling. With the support of like-minded dreamers, the human soul finds this satisfying inner peace. Suddenly, the feeling of being alien to the world that most creatives struggle with lessens until it vanishes. Humanity more than ever before, needs more dreamers, storytellers, lovers and givers of all sorts, far more than it needs 'successful' people."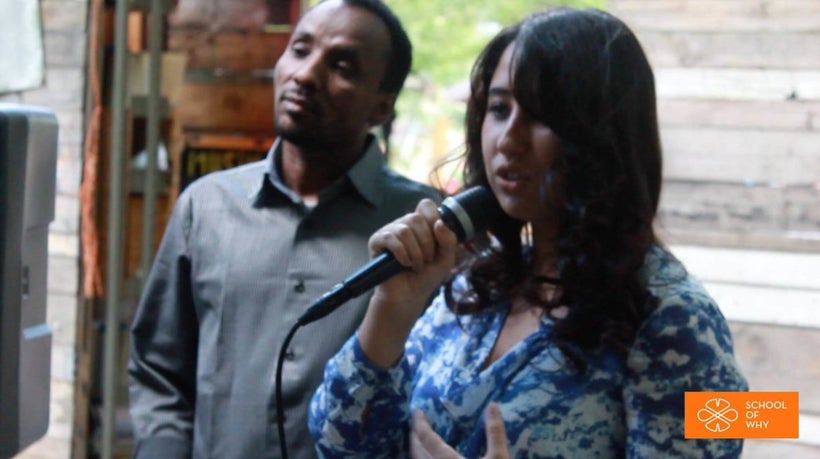 On her learning journey, Imane realized that she had very little support from the local community, but plenty of it from the rest of the world. And that's how Imane and my paths crossed again in early 2017 to launch the Global Educator's Project.
Imane Bensalem and her entire team is currently touring across Morrocco to build networks and awareness around these programs. Check out these pictures.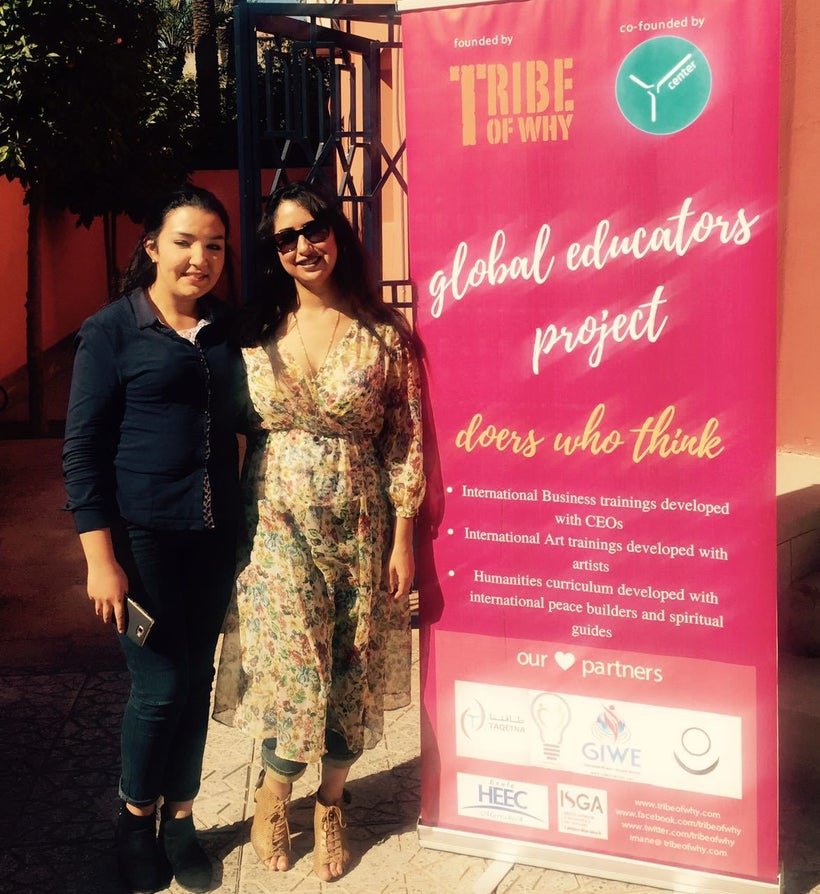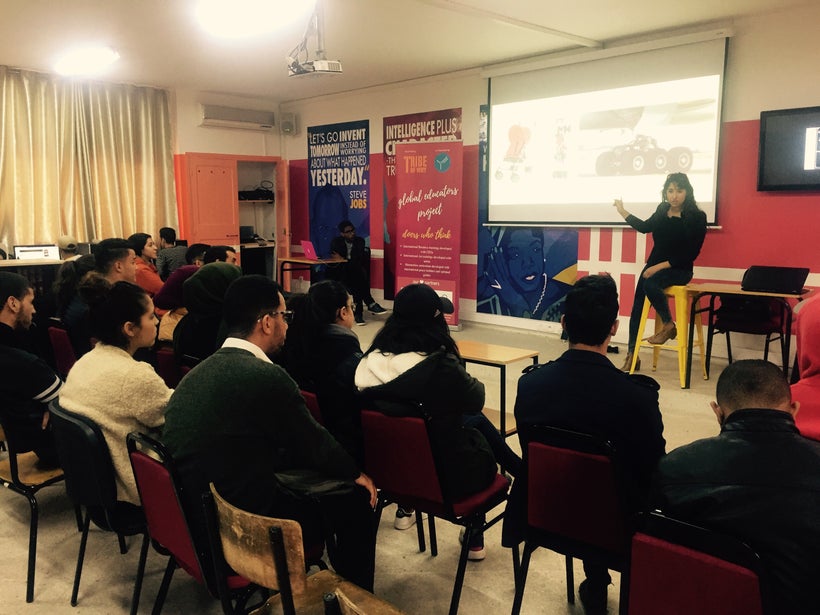 Tribe Of Why is a set of designed Experiences through which students grow both their entrepreneurial skills and their savoir-etre to tap into their full potential. We combine Humanities with Startup Knowledge because we believe that both go hand in hand: the Arts, mindfulness are developed with Artists and Art focused startups to allow students to be fully human. Global StartUps on the other hand help us build short and concise challenges through which innovative skills are developed. The skills are chosen by the StartUps on the basis of relevance to the market - and students are certified through Ycenter and Tribe Of Why.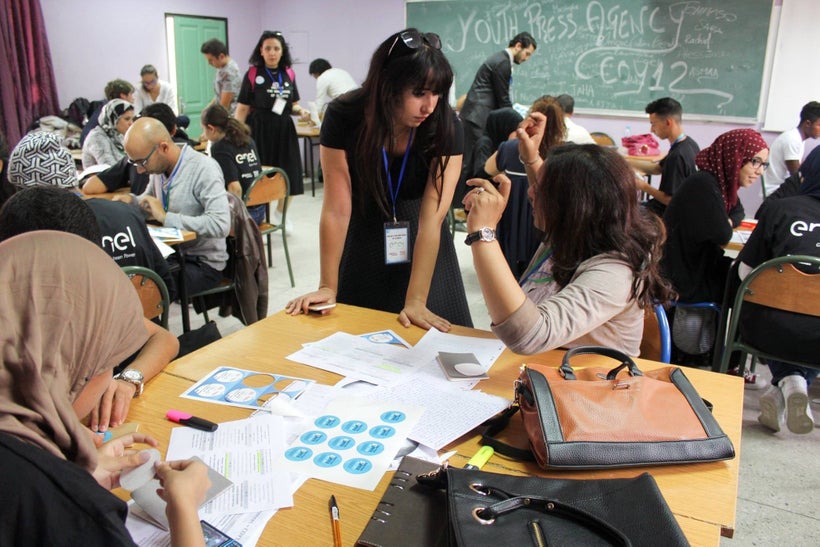 This program offers a Hands-on Experiential Entrepreneurship Program. This program will be delivered by facilitators in Morocco for participants of college age and over. The intention of this program is help participants learn while building their ideas into solutions.
This is just a beginning and we welcome you to connect with us and let's "Make Education Relevant Again".
You can directly reach us here or message us on Facebook page for Ycenter and/or Tribe of Why.
This post was published on the now-closed HuffPost Contributor platform. Contributors control their own work and posted freely to our site. If you need to flag this entry as abusive,
send us an email
.