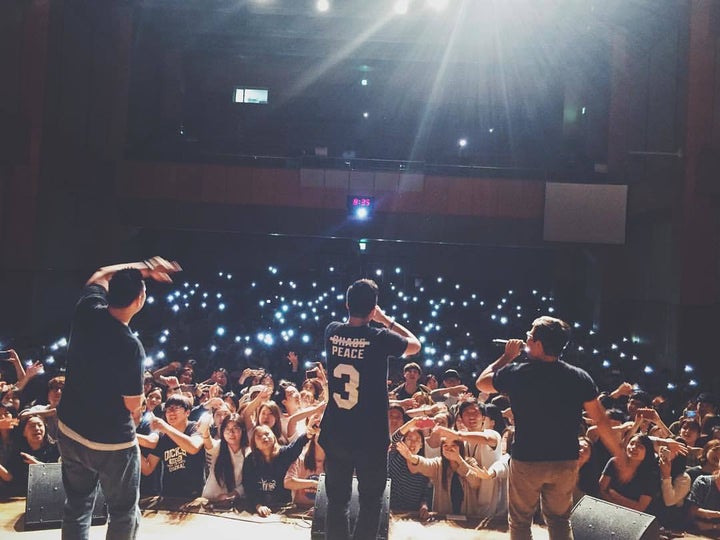 To my dear family in the Beloved Body of Christ,
I warmly greet you all in the name of the Lord. You may not know me, but I have admired many of you from afar. The Lord has done great work through you all in bringing my soul closer to the Lord, in teaching me to discover the riches of the Word, of demonstrating the possibilities of discipleship and missional living in transforming lives. I praise Him daily for the resources he has blessed this great nation with in order to equip the saints for the gospel to go out into all nations, of which I belong to this one, the United States.
I praise God also for the great and inspirational art that is currently coming from the members of His body here in the United States, to encourage the church and engage our modern context with the light of the gospel.
With all of this, I am troubled with some questions, as a creative who believes that his gifts are for the encouragement of the church and also to uplift the world in truth and love…
Why don't I see more creatives who look like me (Asian) represented on any of our major evangelical platforms? Why can't I seem to shake this feeling that the American Church does not care about my activities? Why does it feel like the American Church does not seem to want to support what I do?
Is it because I am not doing enough to make myself known? Is it because I am not good enough to meet the standards that fit the "American" aesthetic? Is it because I am not marketable? Am I too great of a risk?
To our beloved record labels in the family of God, is someone who looks like me worth cultivating and investing in?"
I can understand to a certain extent, the idea of "cultural tribalism" in greater society. It confuses me, though, how the American church, a church that is able to reflect the Transcultural picture of Heaven, feels about an Asian-American creative like myself. Why don't more Asians speak at our major evangelical conferences? Why don't more Asians perform at our major evangelical events? I have definitely seen different ethnicities represented there, but why does it feel like the coverage representing someone like me seems so far and few between?
To our beloved record labels in the family of God, is someone who looks like me worth cultivating and investing in? Again, am I too much of a risk? Is my demographic too much of a mystery to pioneer into?
I say all of this, because I love you. I love you all as my fellow Beloved in Christ. I want to experience greater joy in the Lord with you, in sharing our stories and expressions, and seeing how those things can combine into a New Song that is guaranteed to be beautiful.
I, and many like me, are willing to preach the gospel, to die, and to be forgotten, but if the Lord in special cases have given us talents, will you partner with us so we aren't forced to bury them into the ground?
So, I would like to open up the floor for discussion.
Dearly Beloved in Christ, do you see me? Do you talk about me? Do you hear and consider…us? I am listening.
BEFORE YOU GO