In the closing minutes of the Detroit Pistons' 114-101 win over the Toronto Raptors on Sunday night, Pistons star Andre Drummond decided to take a minute to talk with a cute young fan.
So, naturally, Drummond picked the kid up and placed him on one of the bench seats, where they had a nice little chat.
Just look at the kid sitting next to Drummond with his undivided attention.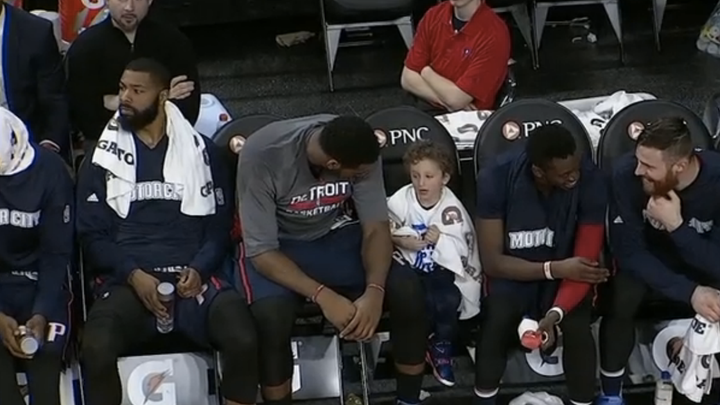 Now that is a pretty awesome moment -- and sure to be something that kid remembers for a long time. 
BEFORE YOU GO