Myke Menio sent me this essay about the band Aqueous and I loved it so much, I just had to publish it here. Enjoy!
Five years ago, I was introduced to the band Aqueous by a fellow Phish fan, Darren Kemp. Five years later, I have seen the band over 50 times and created a podcast about them. I love sharing my passion for Aqueous and turning people onto the most talented up-and-coming jam band around. So what makes them so special?  
Reason #1:  This is a jam band that actually jams.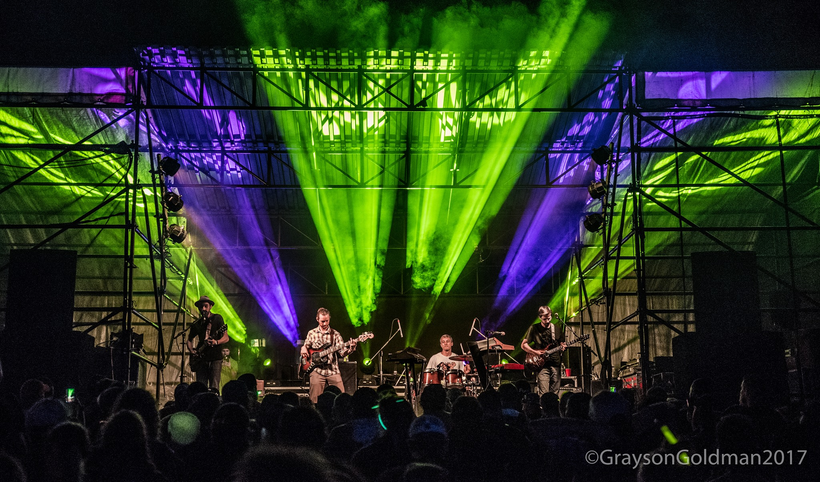 A troublesome trend that I have noticed around the scene lately is  that a lot of the jam bands that we have all come to know and love just aren't jamming as much anymore. Bands have seemingly moved toward becoming tighter and are taking fewer risks.  As a result, the improv has suffered.  
Recently, Aqueous played a 3 hour show on September 16th, 2017. Throughout those two sets and encore, they played eight songs total! No, you didn't read that wrong -- EIGHT SONGS!  Almost every show these days features multiple jams that break the 20-minute mark. At the Java Barn on September 30th, 2017, there were four 20-minute jams and even "Strawberry Fields Forever" broke the 10-minute mark.  With each passing week, jams seem to go deeper and deeper.  It is truly an exciting time to be an Aqueous fan!
Reason #2:  They are what a modern jam band should sound like.
I don't want an up-and-coming band to sound like the Grateful Dead or Phish. I have been down those roads before. Sure, it's almost impossible that the big jam bands of our past won't impart any influence onto the jam bands of the future. That's fine. I just don't want them to try to be the jam bands of the past.  
Aqueous has their own sound. The songs are played at a furious tempo and the jams travel to all sorts of places. One minute you are going down a road of groove and the next is a road with a full funk throwdown. Another road leads you deep into exploration and often, your journey will end in a fiery bliss that leaves you gasping for air. It's almost like all of your favorite jam bands have been thrown in a mixing bowl and given a rebirth of love, emotion, and pure power.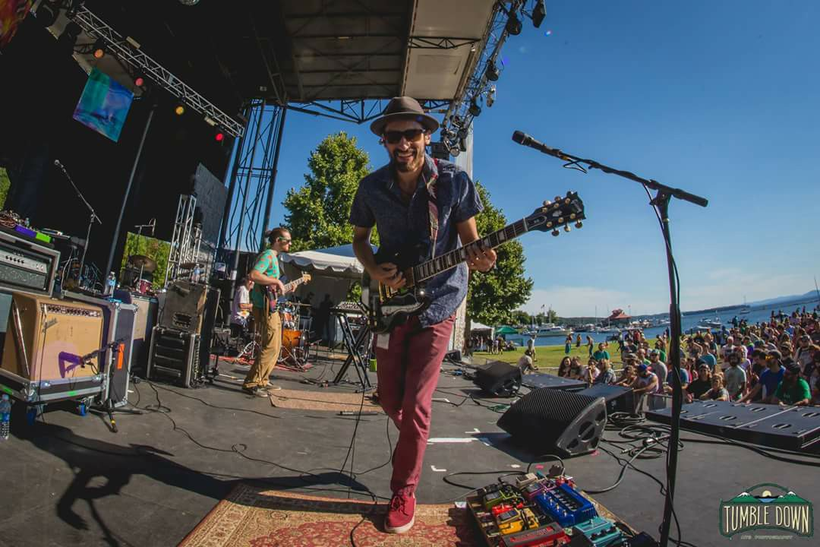 Reason #3:  Their songs are fast paced, multi-dimensional complex compositions.
Ok, so Aqueous can jam, but what are their songs like? If you are looking for songs to slow dance to at your high school prom, you have come to wrong place.  Aqueous songs are highly complex and feature all sorts of key and tempo changes. They are challenging technical compositional pieces and each one is filled with spaces for improv.   I have seen all 70 Aqueous original songs get the jam treatment.   Truly, on any given night any song can go deep!  
Reason #4:  Their covers are perfectly chosen.  
From Radiohead's "National Anthem" to Steely Dan's "Any Major Dude Will Tell You" to TLC's "Waterfalls" to NWA's "Express Yourself," you never know what kind of cover Aqueous might drop. I've seen deep cuts such as Fiona Apple's "Criminal" and even saw them cover Britney Spears' "Hit Me Baby One More Time."  They crush each and every one. Heck, they've even covered "Saria's Song" from The Legend of Zelda!
In the past, Aqueous has performed theme shows that have turned into incredibly memorable experiences. Theme shows have included Back to the Future, "CakeAqueous," an entire Super Mario Brothers-themed set, and a Wizard of Oz themed show where they surprised the audience by playing Pink Floyd's Dark Side of the Moon in its entirety.
Reason #5:  They happen to be the nicest guys in the business and are heavily respected amongst their peers.  
Anytime Aqueous is playing, other bands are watching. Other bands love their sound and the quality of their musicianship. Umphrey's McGee, moe., Everyone Orchestra, and Dopapod are among the slew of bands Aqueous has worked with. The collaborations have ranged from joint shows to entirely new concepts. Some of the more interesting are "AquaPod" (a joint show with all the members of Aqueous and Dopapod), members of Aqueous and Umphrey's Mcgee covering Green Day's Dookie, and moe. giving Aqueous their stage during a recent encore.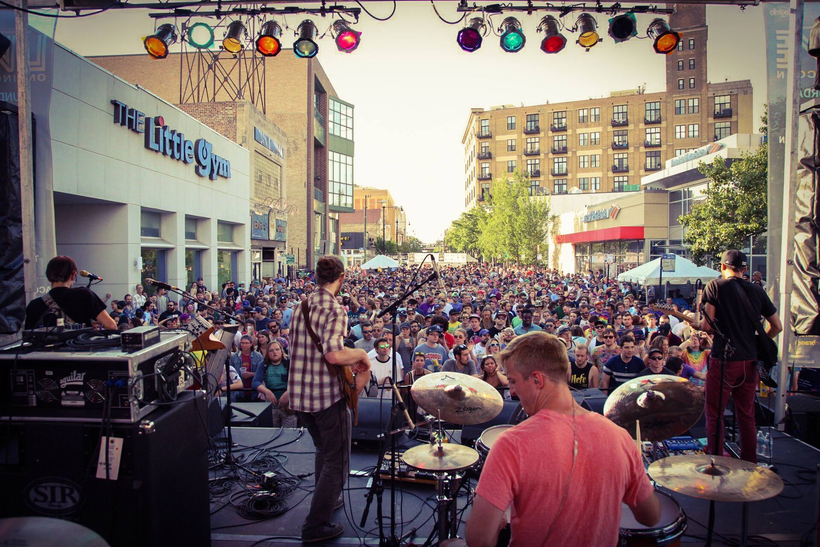 It is truly special when you find a band that inspires you and when you meet the members of said band and they happen to be some of the kindest, most down-to-earth, and all-around fun people you have ever met in your life. The guys of Aqueous will take the time to talk to each and every person and actually listen to what they have to say. The sincerity and love they give to their fans at all times is truly something special. In a world with many screwed up people, these guys are wonderful souls.  They also happen to work their asses off each and every night, don't get wasted during shows, and have completely dedicated themselves to creating awesome music.  All of that is wonderful and refreshing.
You can check out the upcoming winter Aqueous tour HERE. Find them on Facebook, on Twitter or join their dedicated Facebook fan page HERE.
Thank you Myke for sharing!

The magic in me sees the magic in you,
This post was published on the now-closed HuffPost Contributor platform. Contributors control their own work and posted freely to our site. If you need to flag this entry as abusive,
send us an email
.