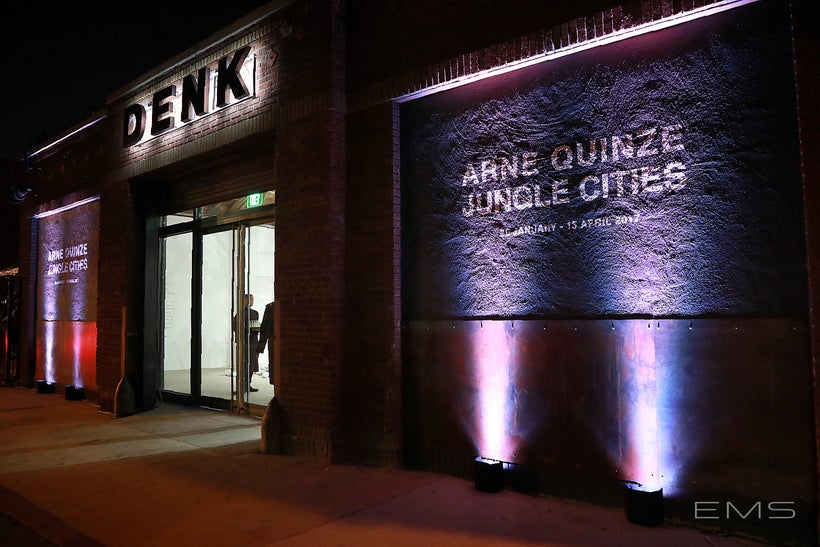 Arne Quinze: JUNGLE CITIES. January 26—April 15, 2017. Opening Wednesday, January 25, 2017, 6pm — 9pmGallery hours: Tuesday - Saturday 10am — 6pm
It's 2017 in Los Angeles... and... look.... there's ANOTHER gallery popping up in downtown LA! Now one can experience a full Saturday having breakfast at Hauser Wirth and Schimmel, skip over to The Box and Harmony Murphy, down a few gourmet hot dogs at Wurstkuche, top off ice cream at Salt and Straw, kill a few hours at MOCA Geffen and then end at DENK. (Well, that would be my suggestion.)
On the eve of LA Contemporary and the grand opening of Praz-Delavallade near LACMA, comes the inaugural ball of Jungle Cities, by Belgian artist Arne Quinze, known for his sculptures at Burning Man. DENK means "think" in Flemish and is founded by Dr. Katja Van Herle and David Hoey, well-known as an endocrinologist and superyacht captain, respectively. The two are married and live in Downtown Los Angeles's Arts District.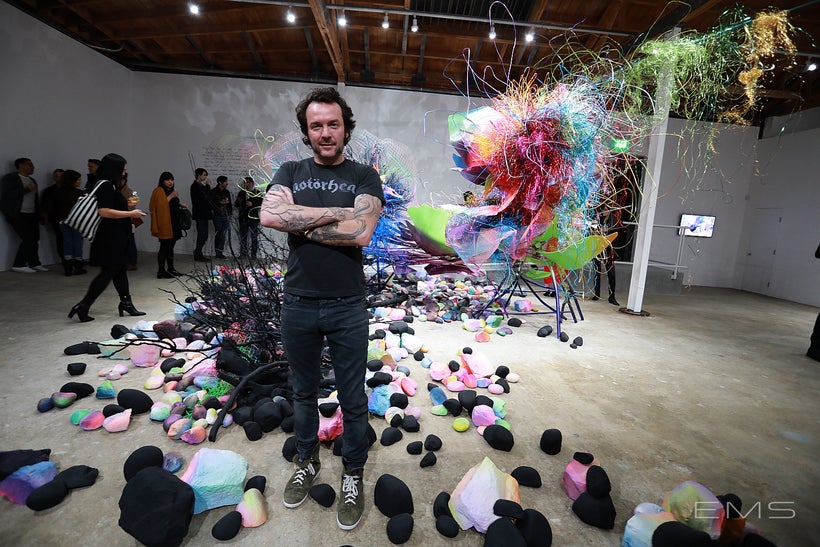 The founders of DENK may have tapped into the current wavelength of LA's international art scene by showcasing an artist not of these parts. Speaking with Quinze, he hopes to locate his studio to Los Angeles, therefore joining the global exodus of artists wanting to live in Southern California after the wave of Manhattanites and San Franciscan artists fled hi taxes and gentrification in their parts to come to LA and flourish in our own wave of cultural gentrification. (why relocate to Brooklyn and Oakland when you can surf and swim here)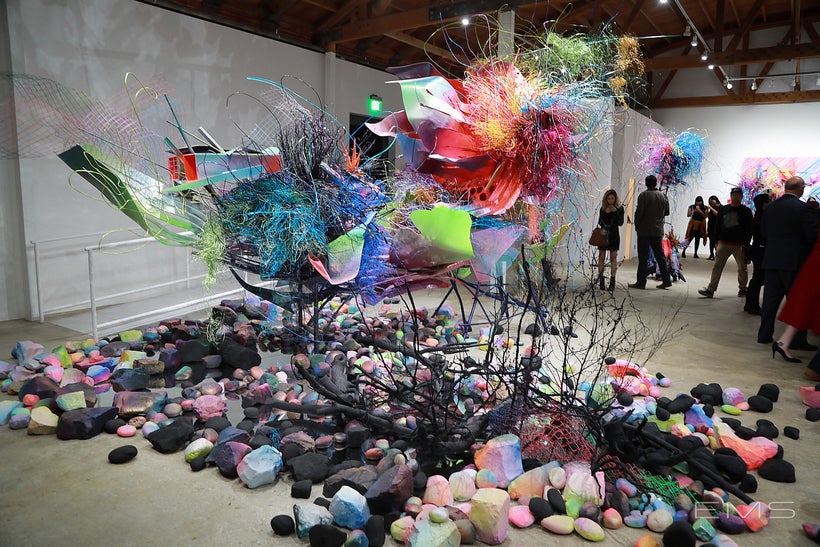 Arne Quinze says, "In this day and age we can see clearly, for the first time, the impact mankind has had on the natural world, and the terrible environmental consequences which have followed. I was shocked to learn that since I was born in 1971, we, as humans, have managed to destroy one-third of the flora and fauna existing at that time.
As an artist I consider it my duty to use my public art to call for a better balance between culture and nature. I am trying to encourage a conversation that will change the way we think and ask questions. By doing so, I want to raise the awareness of the viewing public, resulting in a more careful and considered approach to our urban planning context."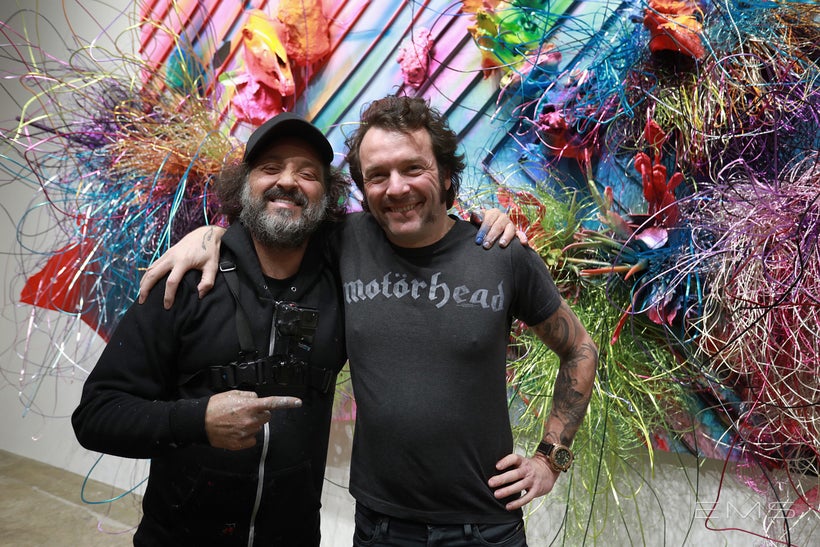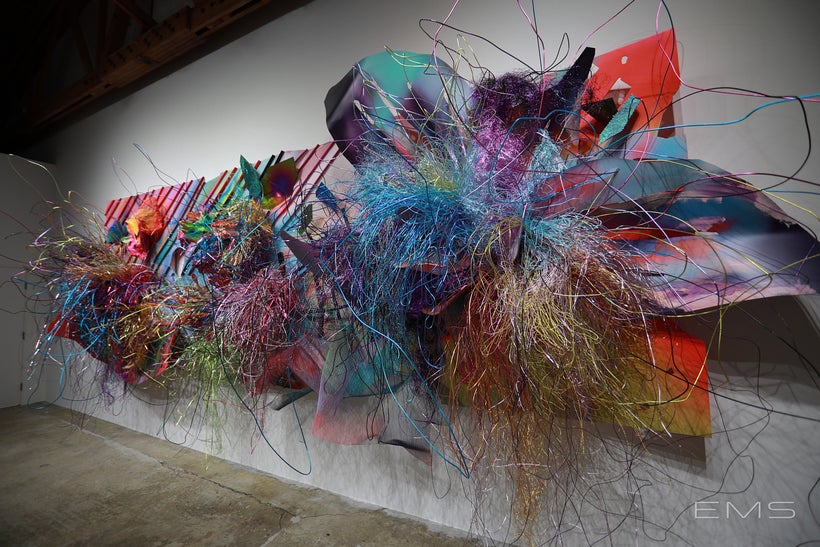 Press Release: Arne Quinze was born in 1971 in Belgium and lives and works in Sint-Martens-Latem, Belgium and Shanghai, China. Quinze creates large and small sculptures, drawings, paintings, and large-scale installations. Smaller works, sketches, and drawings are the basis and research for his large installations. Recurring fundamentals in his oeuvre are the use of wood and metal; electrical colors in fluorescent paint; and themes referring to social interaction, communication, and urbanism.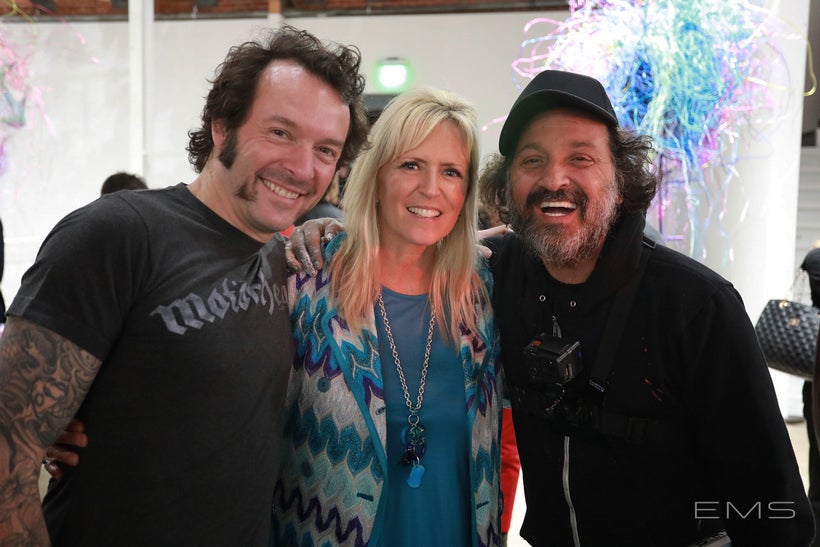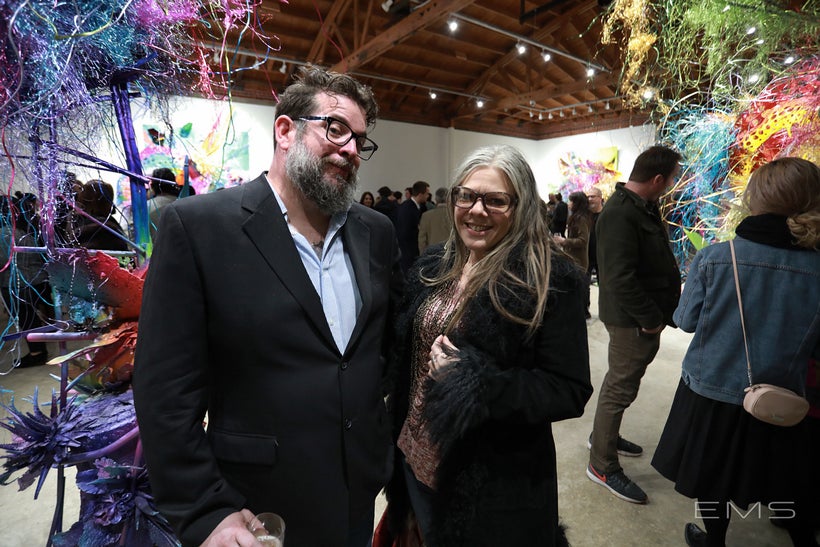 Press Release : Founded in 2017 in Downtown Los Angeles Art District, DENK's mission is to present a diverse program featuring a range of local and international contemporary artists working across mediums. Our goal is to curate exhibitions that allow artists the opportunity to bring their concepts and visions to reality. DENK looks to engage the community through multiple platforms—with gallery publications and performances, as well as regular artists and curator talks held in the space.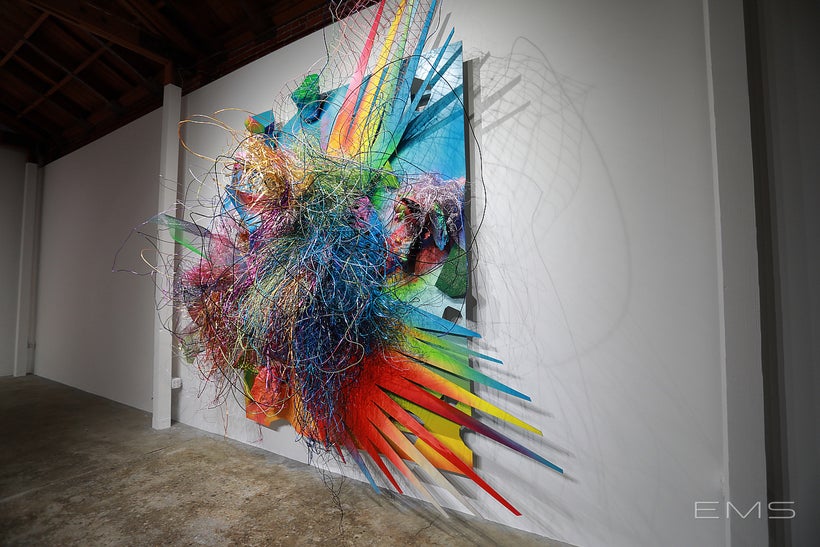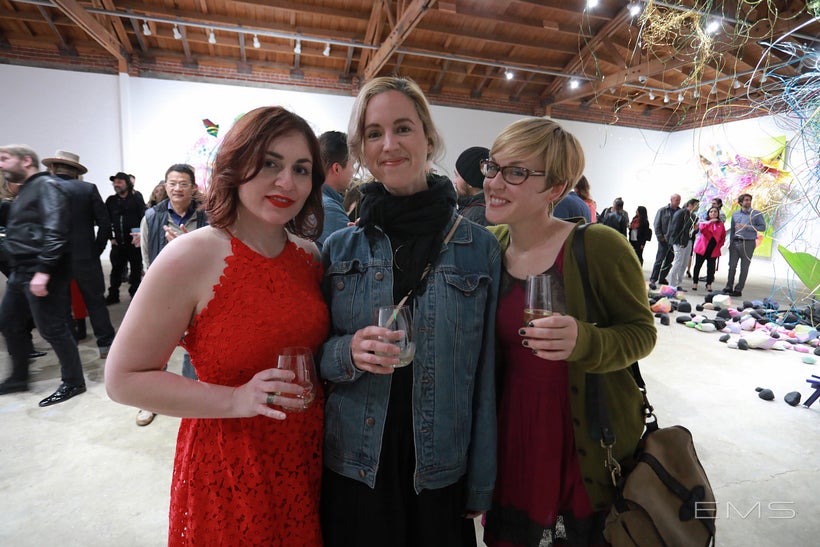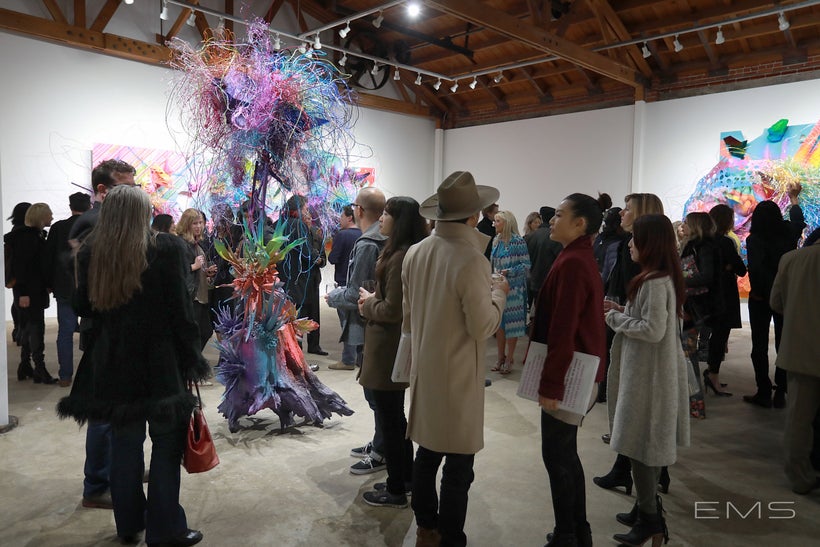 JUNGLE CITIES will be on view at DENK Gallery, 749 E. Temple St, Los Angles, CA 90012 from January 26—April 15, with an opening on January 25th, 6—9PM. Please contact Matthew Gardocki at the gallery at info@denkgalllery.com for further information. 
This article is part of an ongoing photojournalism survey of art exhibition openings titled EMS N(art)rative. Through my lens I document a photographic essay or visual "N(art)rative" that captures the happenings, personalities, collectors, gallerists, artists and the art itself; all elements that form the richly varied and textured fabric of the SoCal art world. This reconnaissance offers a unique view for serious art world players to obtain news and information on the current pulse of what's in the now, yet capturing timeless indelible images for posterity and legacy. Here is EMS N(art)rative Forty-Four.
This post was published on the now-closed HuffPost Contributor platform. Contributors control their own work and posted freely to our site. If you need to flag this entry as abusive,
send us an email
.