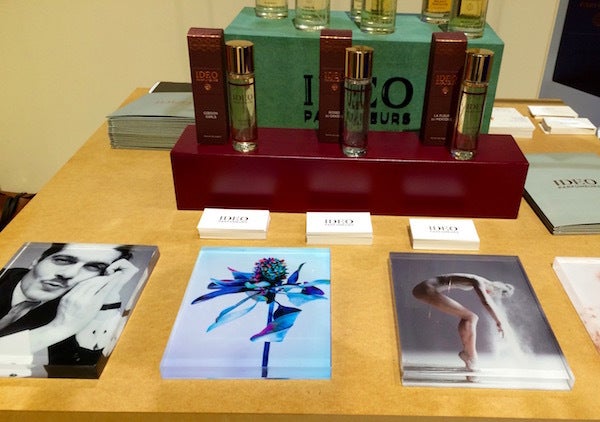 I believe adventure should always be a part of our lives, even when we choose a fragrance. Why buy a plane ticket when, for less than a quarter of the price at most, we can travel to distant destinations simply by wearing different scents?
At this year's Pitti Fragranze, a scent fair held in Florence every September, I discovered eight scents that took me places, from New York City to Venice, from Beirut to Amsterdam, from Bombay to Tokyo and beyond, all because of their worldly ingredients and the otherworldly olfactory trips they inspire.
Enveloped in 'Bombay Bling' by Neela Vermeire Creations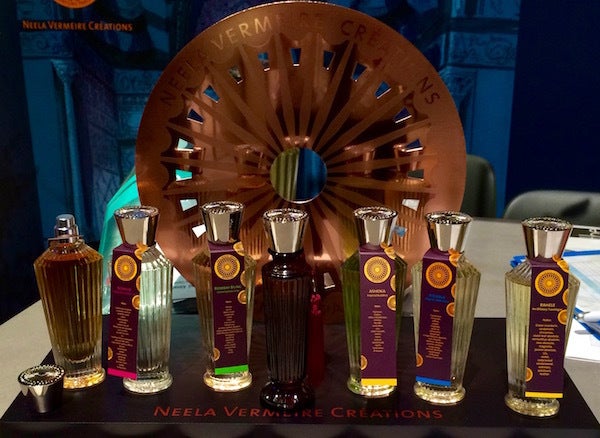 A perfume made in France with its "inspiration based in India" is how perfumer Neela Vermeire described her unisex fragrance creations. While fashion houses all over the world stumble over themselves to create scents that are an homage to their fantasy, dare I say their Orientalist view of India, 'Bombay Bling' delves deeper into the Maximum City's cultural reality. Vermeire inspired the opening paragraph of this piece by saying that her perfume bottles are "your plane ticket" to another land and her fresh, fruity and exciting scent truly does take the wearer on a journey to Bollywood, by passing along the stretches of Juhu Beach and along the Queen's Necklace, through one of the most beautiful cities in the world — just as the perfume house promises.
And yes, that magical place will always and forever be called simply Bombay for me too!
Discovering a gender neutral NYC in 'Mx.' by Eris Parfums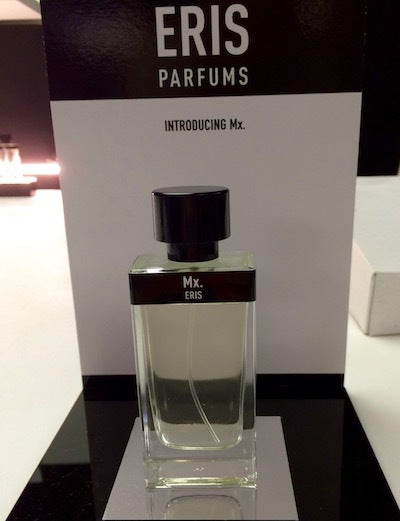 The idea behind NYC company Eris Parfums, founded by Barbara Herman who is also the brand's creative director, is wonderful. Eris is of course the name of the naughty Greek goddess who was eventually blamed for starting the Trojan War (aren't we women always blamed for everything?!) but she is also the modern-day inspiration for rebels and disrupters everywhere. With 'Mx.' Herman and perfumer Antoine Lie have created the ultimate unisex fragrance, yet one which is not citrusy or overly masculine. I mean, I love the idea of a fragrance that both he and I can wear, but the ones already on the market are either too lemony or they smell too manly for my feminine self.
With top notes ranging from saffron to Indian ginger and a heart of Australian Sandalwood, 'Mx.' is the perfect gender-neutral, sexy fragrance, the secret to a couple packing light on their next getaway: One bottle, one scent equals one love.
A gentleman from Beirut comes to life in 'Tarbouch Afandi' by Ideo Parfumeurs
Ideo Parfumeurs founders Ludmila and Antoine Bitar met in Paris thanks to a scent. Ludmila worked as a perfumer at L'Oreal and Antoine was struck by her beautiful fragrance, which he commented on. The rest, as they say, is history. Now based in Beirut, the couple combine their worldly savvy with a clear understanding of fragrances from and about the Middle East. In terms of scents, lets face it, Europe and the Americas are way behind the tradition of perfume and its uses within the Arab world. Inspired by the late Egyptian superstar Omar Sharif, Ideo's passionately quiet 'Tarbouch Afandi' immediately captured my heart and the explanation by Ludmila Bitar about the perfume's "title" — "tarbouch" is the name of the red Turkish hat and "afandi" means tangerine but is also a way to refer to Lebanese gentlemen — captured my imagination.
Through the fragrance's clearly manly notes I remembered one particular afternoon on Hamra street in Beirut and the kind, older elegant man who helped me to cross the road under his gentle arm.
Taking a stroll through Amsterdam with 'Red Santal' by Abel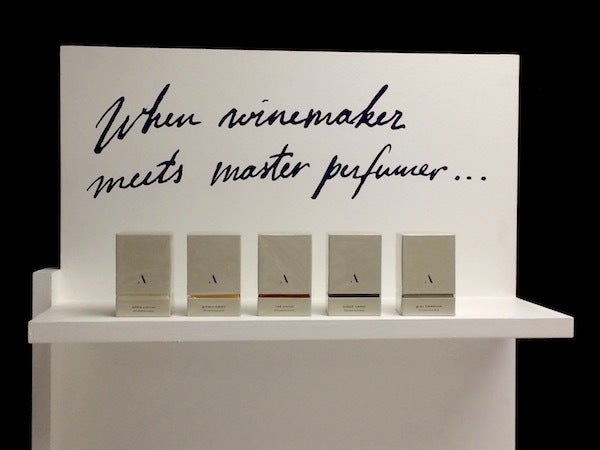 Created using 100% natural ingredients Dutch brand Abel had me at "hello" of course. But the natural aspect of the brand founded by New Zealander Frances Shoemack wouldn't stand a chance if the juice (as perfumes are called by experts of the olfactory art) didn't also smell wonderful. And wonderful it is, this brand created along with master perfumer and fellow countryman Isaac Sinclair. With five scents to choose from I could have gone for their 'Golden Neroli' or their Haitian 'White Vetiver', but I thought the most perfect scent of theirs would have to contain spices and Indian sandalwood and so I choose 'Red Santal'. This brand hails from Amsterdam after all, mecca to cool youths, artists and hippies everywhere!
And the tagline for Abel is also a personal favorite: "When winemaker meets master perfumer…" Yes, the world is a better place inside Pitti Fragranze.
Paris belongs to the base notes scent 'Cuir-Curcuma' by Affinessence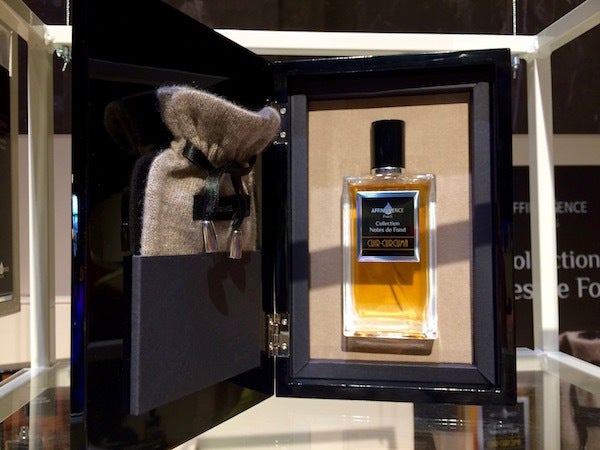 One cannot talk perfume without mentioning France. The idea of building and mixing top, middle and base notes most probably started in Grasse and I found it deeply inspiring to go back to the very basic, the base notes which usually constitute that part of a scent which lingers on and makes us addicted to it, with French brand Affinessence. Owner Sophie Bruneau helped to explain the affinity we feel to essences and how that begins (or better ends) with the base notes. The Paris-based company uses only the best ingredients, never worrying about the resulting price tag which doesn't seem to be passed on to the customer. Their outstanding quality is also obvious in their packaging which includes the elegant glass bottle along with a cashmere pouch placed inside a lacquered wood box.
Truly luxurious, to equal the scents those contain like their newest creation 'Cuir-Curcuma' a leather and turmeric mix which makes me dream and could be worn with equal ease by a man or a woman. Oh, and currently all out of stock, the Affinessence fragrances will be available again later this month!
'Note de Yuzu' by Maison Kitzuné X Heeley crosses cultures between Tokyo and London
Maison Kitsuné is known as a sort of rockstar mecca for clothing, food and music. English-born perfumer and designer James Scott Heeley of Heeley Parfums has been working with the brand to create their fragranced candles and now together they venture to launch their first perfume together, a scent called 'Note de Yuzu'. Available from September 28th through Maison Kitzuné boutiques and from Heeley authorized retailers, the scent explores the magical world of Yuzu, a fruit in the citrus family which the Japanese associate with winter.
In the West we seem to pull out our citrus scents in the summer while this is clearly a wonderful perfume to wear under cashmere, with a perfect red pashmina wrapped around our necks. And there is definitely a brightening aspect to this fragrance, something that makes its wearer feel joyous — think of it as the perfect antidote to winter's blues.
A trip on a gondola through the canals with 'Venetiae' by Locherber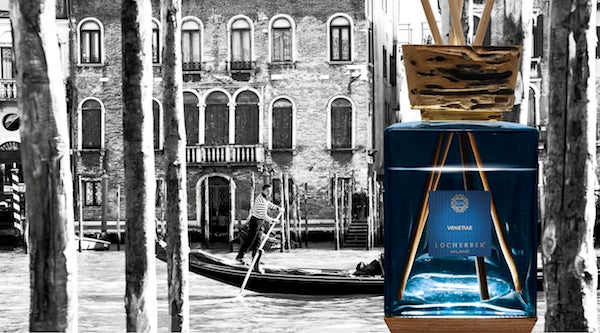 Milanese company Locherber believes that mixing the finest ingredients with the classiest packaging is the way to go in home fragrances. I share their enthusiasm for the wonderful way they present beautiful objects, perfect for displaying inside a cozy home, with classy never overwhelming fragrances that enrich the environment around us,. Their cobalt blue bottle for 'Venetiae' is inspired by Venice and its "briccole", the wooden structures that create the city's water highways, and to me is the best scentful representation of the city-state ever made.
I also love the company's tagline, "An emotional scented journey", which is what I felt when I embarked on this adventure. Their line includes scented sachets, fragrance diffusers and candles, and they've recently started venturing into Spa products and even perfume.
Essenzialmente Laura and 'I Segreti di Taif' capture the perfect rose scent of Arabia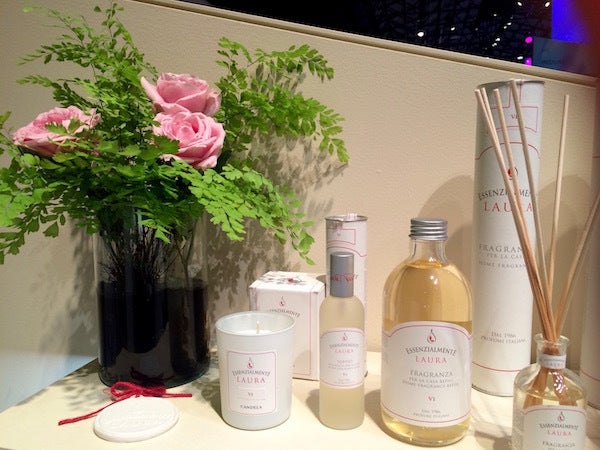 Essenzialmente Laura founder Laura Bosetti Tonatto shared a secret she learned from perfumer Guy Robert who once told her that to make a great perfume, only two ingredients are ever needed — and one of those has to be rose. Following this mantra to a T, Bosetti Tonatto designed two scents around the Taif rose, a sought after, very rare type of rose that grows on the Arabian Peninsula and can only be harvested on special occasions. The Saudi King will famously gift a "tola" — a bottle containing 11 grams of this rose oil — to his most esteemed guests only.
'I Segreti di Taif' is a new beauty line soon launching around the Taif rose, all containing its precious oil, complete with day and night face creams, serums and cleansing products. As an aside, Madonna herself is known to only use rose oil on her face so she may soon become a client, if she isn't already!
All images by E. Nina Rothe, except where indicated.
This post was published on the now-closed HuffPost Contributor platform. Contributors control their own work and posted freely to our site. If you need to flag this entry as abusive,
send us an email
.