On Monday night, the Trump Soho Hotel in New York City was illuminated with a message attributed to Vladimir Putin.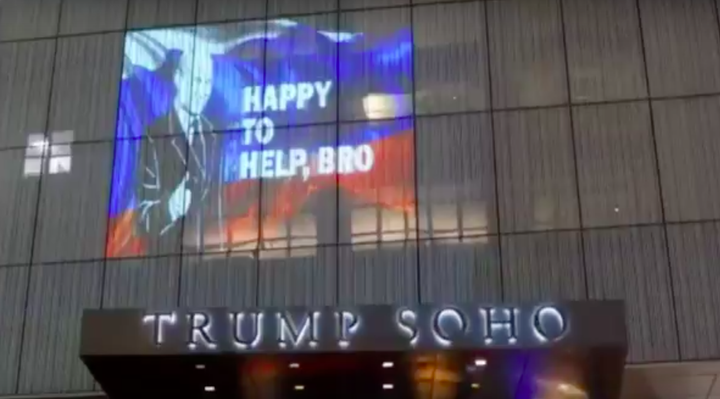 The most recent graphic intervention read "Happy to help, bro." The phrase, featured alongside a black-and-white image of Putin set against a Russian flag, is likely a nod to the ongoing probe into whether the Trump campaign colluded with Russia during the 2016 presidential election.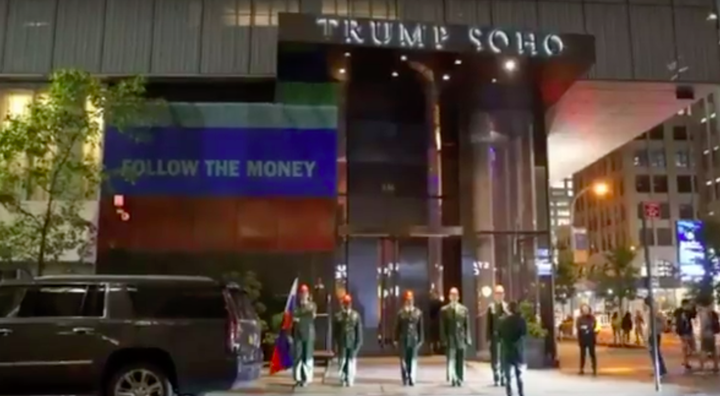 Protestors dressed in Russian military uniforms also participated in the art happening by standing in front of the hotel and waving Russian flags. The intervention went on for around 15 minutes, but thanks to iPhone cameras and a little thing called Twitter, the piece lives on online.
"We really want the focus to be on the Trump administration and the people around him who are breaking the law," Bell explained to artnet News. "Last night was a very sight specific projection on the Trump Soho because this is where we believe that some of the money that was laundered via the Russian government [was invested] and where some of the investors of that hotel came from."