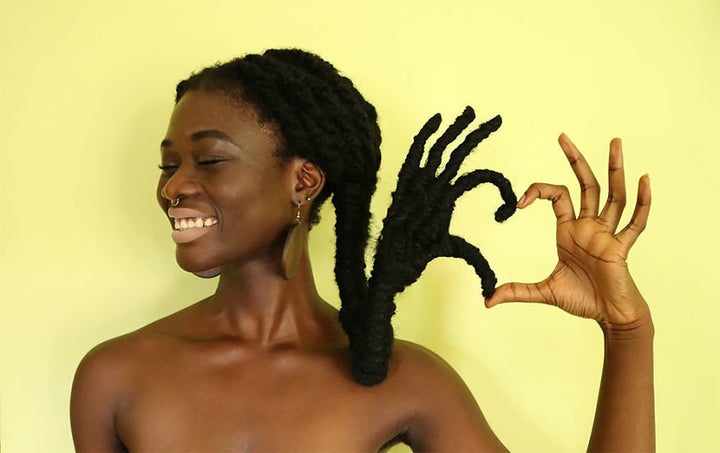 This is totally worthy of a hair flip.
Laetitia KY, a 21-year-old from Abidjan, Ivory Coast, has recently made waves on Instagram with her hair-raising hairstyles.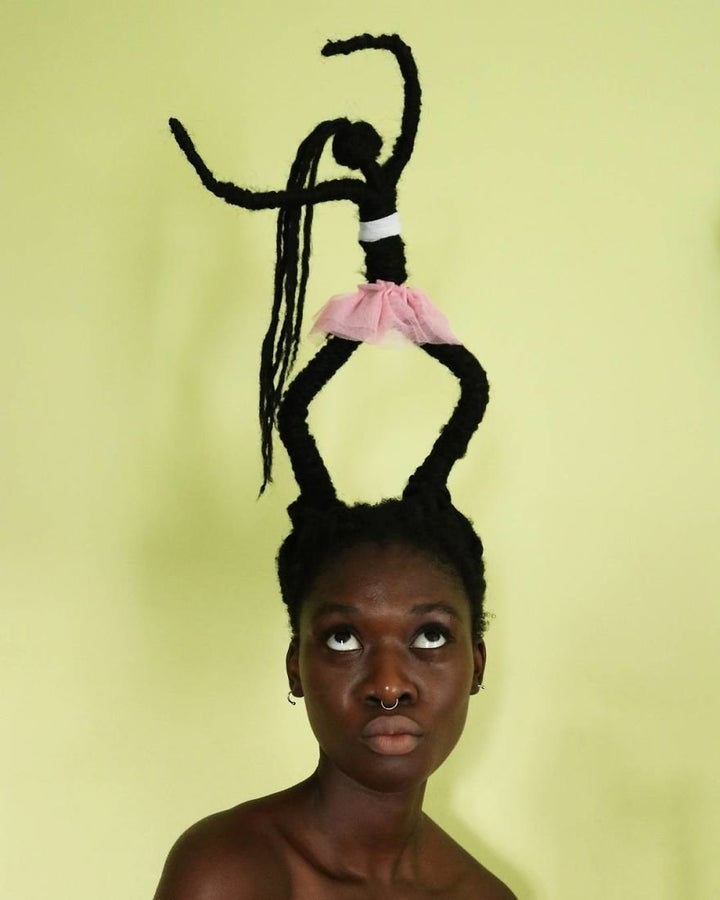 The avid art lover can create things like hands, bunny ears and dancing women atop of her head with her lovely locks.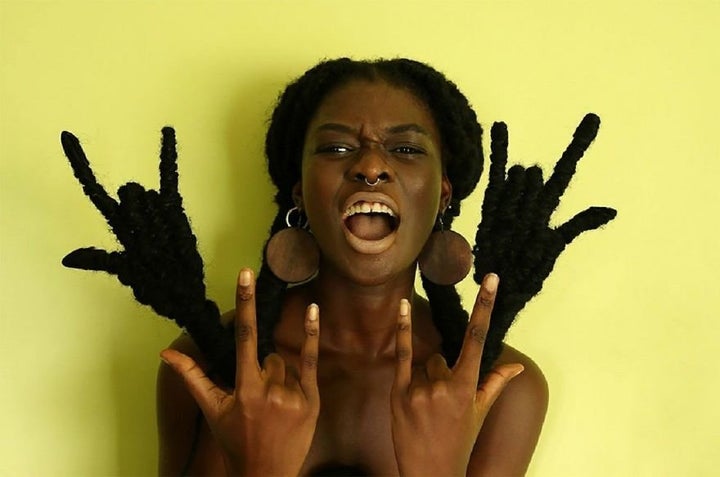 "A little over a year ago, I fell in love with an album on Instagram that showed hairstyles that women were wearing a long time ago from certain African tribes," she told HuffPost. "They were really impressive and artistic hairstyles, which made me want to use hairstyling as a means of expression."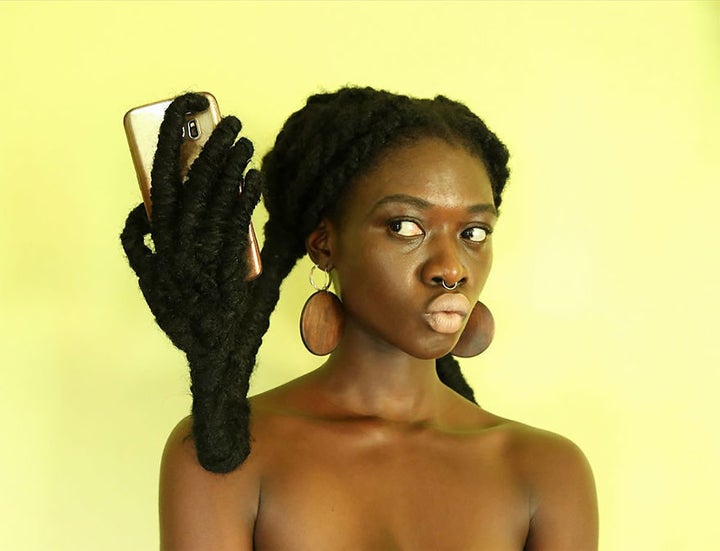 Laetitia said that she's "inspired by everything and nothing at once" and most of her ideas for over-the-top styles come to her spontaneously, "like a flash."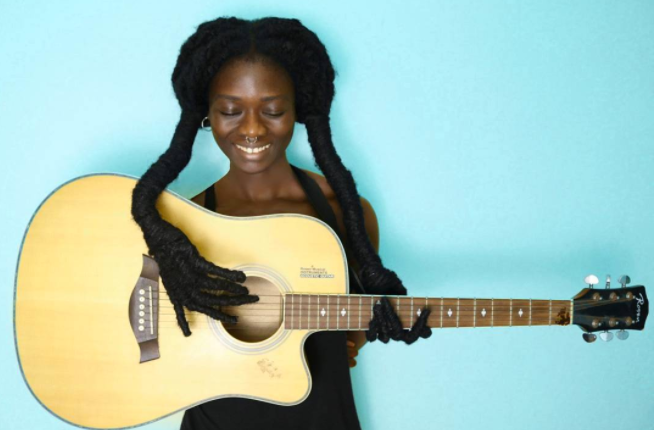 Due to that, the amount of time it takes to achieve one of her hair sculptures varies ― from under 20 minutes to over an hour and a half ― as does the tools she uses to achieve each look. But she says that pins, thread, fabric, wire and hair extensions are used often.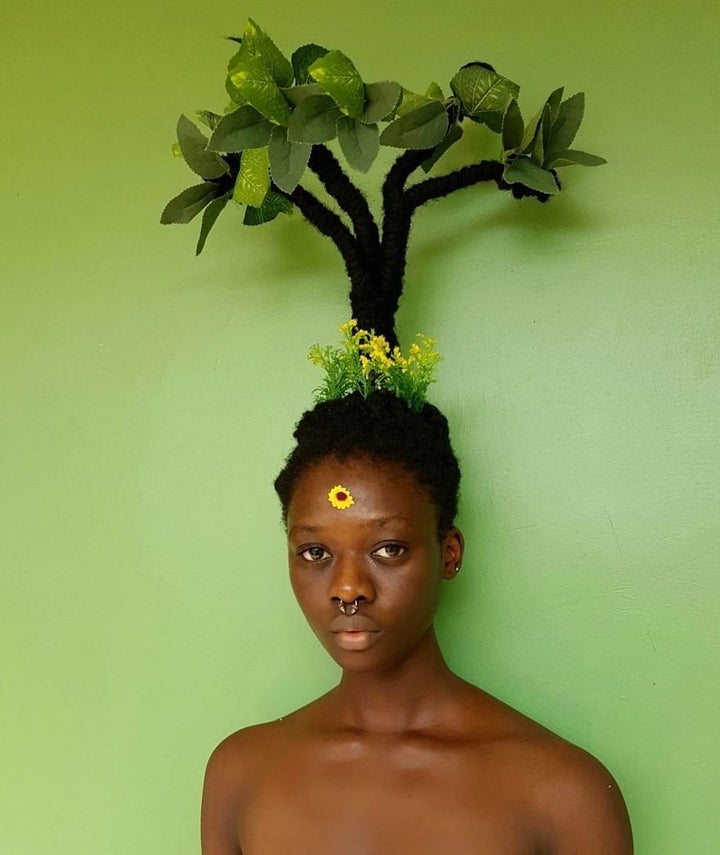 And although each hairstyle is inspired by different things, her intent in making sculptures out of her hair has one strong underlying theme.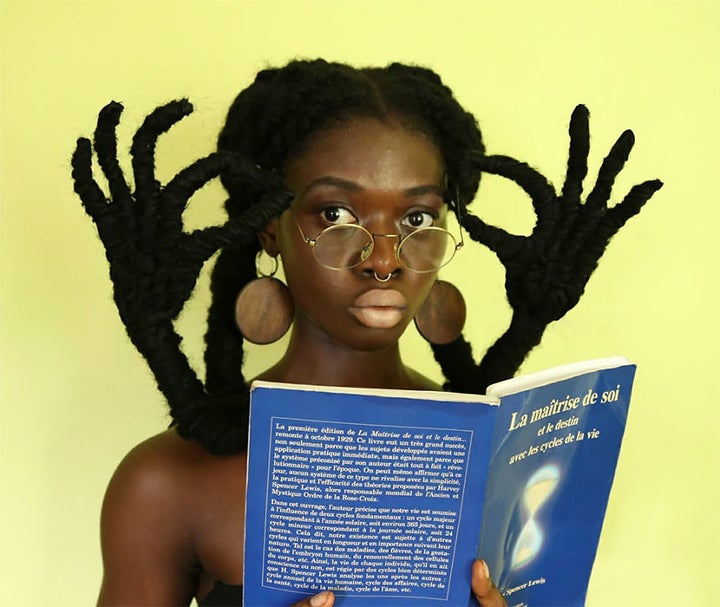 "The only thing I really want to express is the beauty of difference," she said. "I live in a beautiful country with extraordinary and creative people who unfortunately are afraid of expressing themselves for fear of being judged, which I find is a shame. "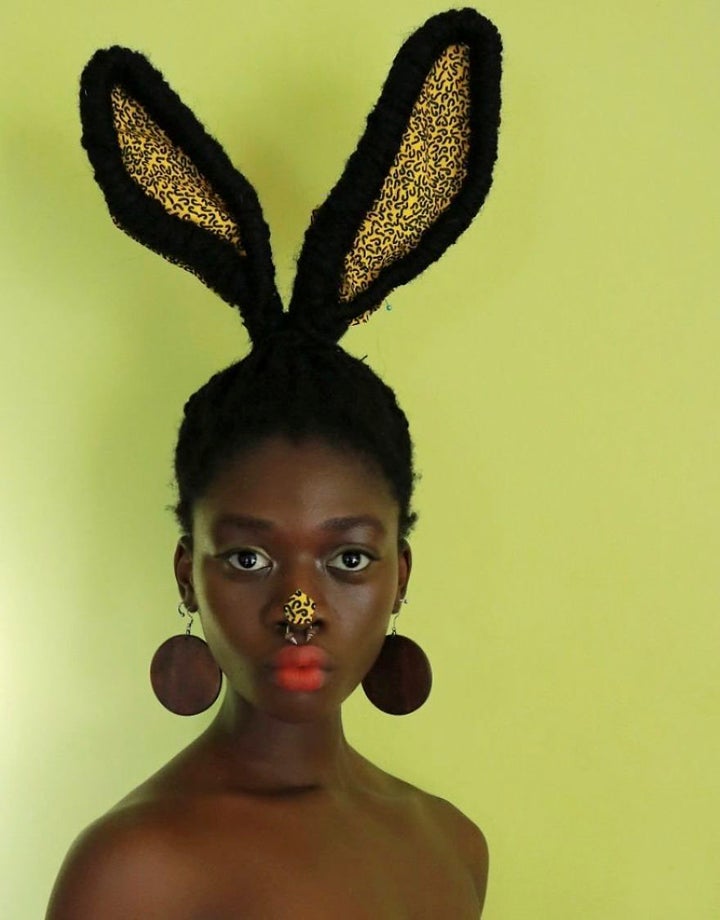 "Therefore," she continued, "I want to show that affirming your uniqueness doesn't bring negative feedback and that it's really important to allow yourself to express what's inside you."