I recently talked with my niece, Nicole, about the benefits package offered by her new employer, Walgreens. Among other things, I asked if she was participating in the 401(k) plan, how much she was saving and what led her to participate right away.
She shared that not only was she participating in the 401(k) plan, but she was taking full advantage of the employer match. (Talk about a proud uncle moment!) So what convinced her?
1) Family members stressing the importance of savings as she was growing up, and
2) her new manager taking time to talk through the company's benefit options.
All too often, we leaders rely on office managers, recruiters and HR departments to educate employees about benefits. In many cases that includes a group meeting that the employee decides to skip, an email that is put off to read another day or a packet of brochures and forms that starts collecting dust.
I'm sure we can all agree it's not that we don't care about our employees' financial well-being. It just doesn't feel like it's our job. But perhaps it should be?
There's plenty of research indicating that we spend practically no time planning for our financial needs. In fact, according to one study, we spend more time planning our next vacation than we do planning for our retirement. I suppose that shouldn't be too surprising, considering the fact that we have shorter attention spans than goldfish. We are a society obsessed with the "now" and assume the "later" will get figured out eventually.
So how do we combat the goldfish attention span? How can we do a better job educating our employees on the importance of their benefit elections? Here are a few starting points:
1. Retirement. I've got three words for you: Save. More. Earlier. Encouraging your employees to do just that and participate in your company's retirement plan as soon as possible is critical. Many experts recommend saving 11-15% of our income. If that seems too daunting, encourage them to try for 10%. Chances are, your retirement plan provider offers simple tools and calculators to help. Encourage your employees to check out those tools.
2. Stress the importance of life and disability insurance. It's rare that the basic "free coverage" provided by an employer covers an employee's total need, especially if they have dependents. Many employers offer additional coverage for a cost. In many cases, that cost is very attractive due to the buying power of group insurance.
3. Healthcare benefits. Healthcare options are confusing for nearly everyone. But it's important to help your employees understand the different options available so they make the decision that's best for them. Encourage them to invest time in reviewing the materials and coming up with a list of questions to ask their provider.
4. Financial advice. The fact of the matter is, most Americans don't seek professional financial advice. And the younger you are, the less likely you are to seek it. Many young workers may feel they don't have enough money or that their financial picture isn't complicated enough to justify the time and cost. Contrary to that belief, the financial choices your employees make in the early stages of their career are critical. Encourage your employees to fight the inertia and seek out a financial advisor.
Need even more confirmation? A few colleagues and I were invited by Dr. Anthony Ross to speak to a room of bright-eyed, optimistic college students at the University of Wisconsin–Milwaukee. Our discussion focused on the importance of saving more money earlier, understanding employee benefit jargon and the important steps to take during the first few days on the job. After the presentation, we were swarmed by students with questions. The overall theme we gathered was that these students are not hearing this type of information from anyone, anywhere. So don't assume it's happening somewhere else.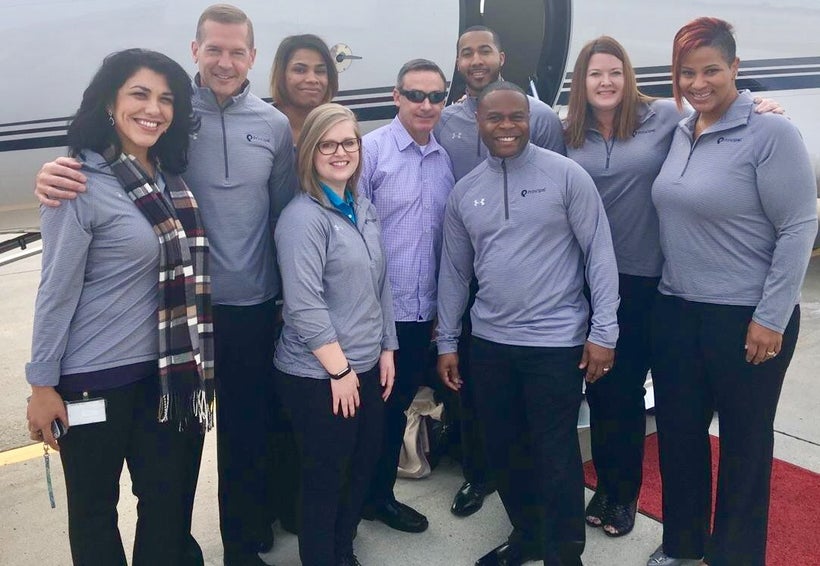 I know we only spoke to students, but to many of your employees, they are in the same boat. Many of us need to be nudged several times before taking action on things like retirement savings, budgeting and investigating insurance needs.
You can do better. Help your new employees get on board. Encourage them to invest the time, read the paperwork, go to the meeting, attend the webinar. Who knows? A cup of coffee and a 15-minute conversation between a leader and an employee could change their life forever.
This post was published on the now-closed HuffPost Contributor platform. Contributors control their own work and posted freely to our site. If you need to flag this entry as abusive,
send us an email
.