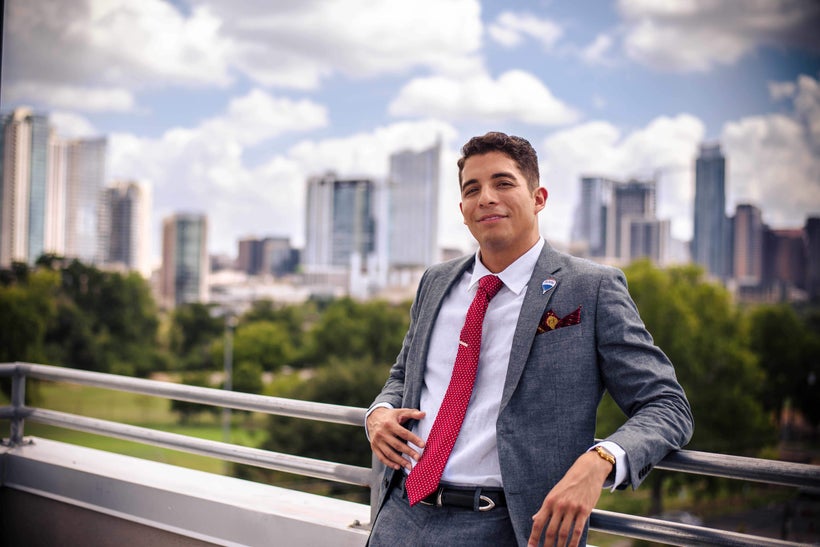 Emojis are a hot topic in Social Media Marketing and one person that truly believes in the power of Emojis is Frank Salas better known as the "Talented Mr. Salas" to the Live Streaming World.
According to Frank's research of Emojis, these are some of the key facts that were discovered:
Emojis have invaded global culture. 92% of the online population uses Emojis! Oxford Dictionary 2015 word of the year: Emoji!

😂

Emoji's are the fastest growing language in the UK. 74% of Women feel Emoji's communicate more effectively than words. For men its 45%.

Ikea sold out of Emoji Calendar in November of 2015 in less than 24 hours to make an extra $100,000 in Q4! That number should have been higher, but their website crashed from so much traffic!
To better support his research, Frank has created many more case studies on Emoji Marketing on his YouTube Channel. From this research, he has found that Emoji Marketing is a game changer. Emoji's are the new hieroglyphics. One day our ancestors will find an Emoji and laugh at us as if we were cavemen. Right now they are chic and trendy. Emoji's communicate across all languages.
Frank uses emojis daily on live stream platforms such as Periscope and Facebook Live which are very competitive for viewership but now he has decided to share the secret sauce with the readers now. Here is the formula:
"EMOJI EMOJI TITLE EMOJI EMOJI #HashTag EMOJI"
Please make sure that the Emojis in this Magic Formula are related to and descriptive of the title.
Check out these examples below:
🎯

📈

Double Your #Sales

💰

💸

#GrowthHacking

The Dart Means = On Point , Look Here, Attention Getter, Notice

The Chart Going Up Means = Increase of, More of, Influx of
Here is the explanation of the first example,🎯 📈 Double Your #Sales 💰 💸 #GrowthHacking:
The Title says "Double Your #Sales " which is descriptive of the topic that will be covered during your broadcast.

The money bag means = Paid, Money, Cash, Bag full of Money, Prosperity

The Cash with Wings means = Money Flys to me, Money all around me, Much Opportunity, Strong Business Climate

The Hash Tag at the very end is a relevant hashtag that he uses to gain celebrity in his industry. For example, If you were a Gardener, he would suggest #gardening. The right hashtags also gets you replay viewers and increases your chance of going Viral!
Frank also thought it was important to share a few Emoji and Buzz Word Combos as well. 
Success / Persistence in Emojis : 🔥💯☝🏽️⭐️🏆🏅🏁🔝🍾🎊🎉🎈🔑⛱✈️🚁⛵️🛫🛬🏰🏘🏯🚢🏖🏝
Unlimited 🤑👍🏽💥🔥🚀🏁🏛💹📶🆕🆙↗️⬆️🔝🔃📈♻️🔁🔄
Work from Home 🌐✅🖥📲💰💸🏡🏠📱⌨
Dreams 🤑👍🏽👌🏽👑😴💤✨⚡️💥☄🍾🏆🏅🏎🚀🏁🌈🏖🏝🏞🌠🎇🎆🏰💸💵💴💶💷💰💳💎🔮⛱🎉🎊💭
As a lover of social media, I am honored that Frank Salas shared his cheat sheet and resource manual with us today. His final words were, "Limit your emoji usage and think of the Emojis as the "spice" and your words as the ingredients."
For more information on Frank Salas and his research on Emoji Marketing, please find him on all social media at @TalentedMrSalas and @FrankSalas on Periscope.
Join Frank's Inner Circle, where he drops complimentary trainings, interviews and workshops ONLY at the Talent Tribe at bit.ly/talentedone
This post was published on the now-closed HuffPost Contributor platform. Contributors control their own work and posted freely to our site. If you need to flag this entry as abusive,
send us an email
.