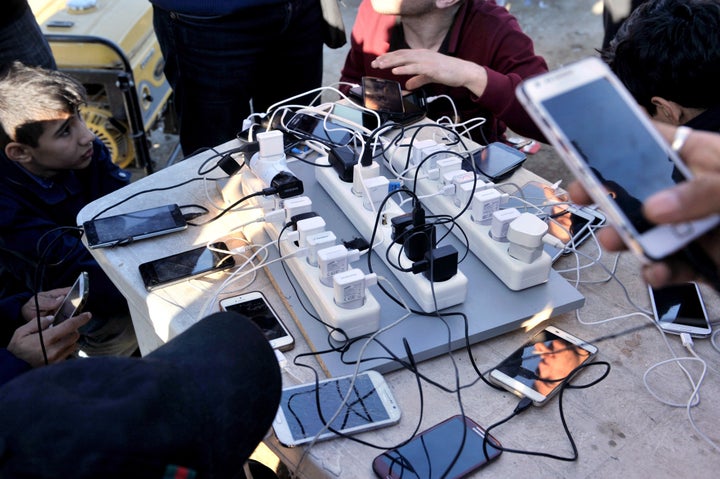 It's not easy to leave your home country and start over somewhere new. For refugees resettling in Australia, app developers and other members of the tech community are doing their part to help.
On Nov. 28 and 29, more than 50 tech developers, along with 30 people who came to Australia as refugees, joined forces at a hackathon in Liverpool, a suburb in Western Sydney, to create apps that would help refugee families integrate into Australian society.
At the event, several people described the problems they'd faced when they first came to Australia, like finding employment and overcoming language and cultural barriers, Nicole Williamson, a tech startup investor who helped organize the hackathon, told The WorldPost Monday. 
Of the people at the event who'd come to Australia as refugees, most had arrived within the past five to 15 years, hailing from countries including Syria, Afghanistan and Iraq.
The hackathon participants designed 11 apps meant to help refugees find employment, mentors and local community programs. The apps include OurTable, a platform that allows locals to invite refugees to meals around the city, and DocLink, which helps refugees find low-cost doctors who practice nearby and speak their language.
"I can't believe that some of the solutions respond to problems I had 15 years ago," said Michael Ascharsobi, a former Iranian refugee who now works for Google, and who served as one of the event's judges. "That's crazy we haven't solved these problems yet."
All the apps are currently in different stages of development, but Williamson hopes they will be ready for general release in mobile app stores in early 2016. She said that at first, the apps will only benefit refugees arriving in Sydney, but the team hopes to expand their reach throughout Australia and eventually around the world, depending on the apps' success.
The apps will be free of charge to the refugees who download them. "We have no intention to make any money" out of the hackathon, Williamson said.
Members of Australia's tech industry, including Williamson, and workers at various nonprofits decided to organize the event after a separate group of tech developers in London launched a hackathon in October to create apps for refugees arriving in the U.K. In the wake of Australia's September pledge to take in an extra 12,000 Iraqi and Syrian refugees, the organizers decided to focus the Sydney hackathon on helping refugees settle into Australia quickly and smoothly.
"We're startup folks and we didn't want to wait around for governments" to devise programs to help refugees settle in, Williamson wrote.
The Australian tech industry wanted to "show refugees that there's a wider community that actually gives a shit about them and how they settle here, and that want to make it as comfortable as we can," hackathon co-founder Anne-Marie Elias told the Australian entrepreneurship magazine StartupSmart prior to the event.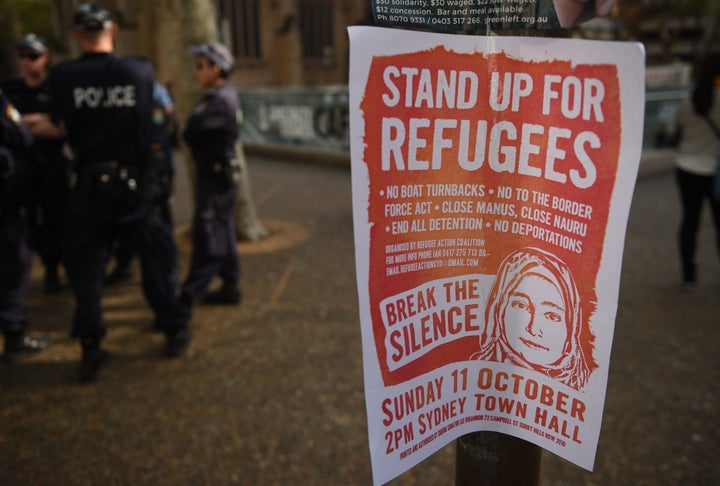 The hackathon was such a success that Settlement Services Australia and the New South Wales Service for the Treatment and Rehabilitation of Torture and Trauma Survivors, two nonprofits that helped organize the event, said they want to run another hackathon specifically focused on helping refugee women and girls entering Australia, Williamson said.
Since the onset of the European migrant and refugee crisis, the tech industry has stepped up its efforts to help refugees -- an especially important form of outreach since many people who flee their countries must rely heavily on their cell phones. In August, a Syrian refugee traveling across the Mediterranean on an overcrowded dinghy helped bring his fellow travelers and himself to safety by texting his location to friends and family around the world.
In late September, German startup Memorado hosted a hackathon solely to create apps that would help refugees with their daily lives. And last month, the online Germany-based academy Kiron University began enrolling refugee students in a free, three-year university-level program through which they can earn universally accredited degrees.
After publication, Williamson contacted The WorldPost to say that Ascharsobi is not from Iraq, but from Iran. This has been updated.
PHOTO GALLERY
Inspiring Reactions to The Migrant And Refugee Crisis