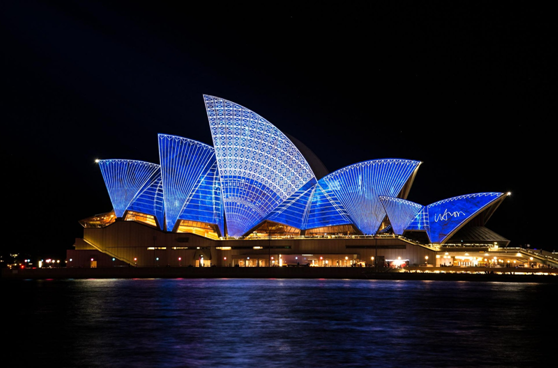 One word can be used to describe the state of blockchain and cryptocurrencies in Australia: progressive. Over the past year, Australia has emerged as one of the world's proponents for everything blockchain, including support from government officials and institutions – all in the height of what could be the most delicate and scrutinized stretch for the industry.
Despite this increased pressure for regulation and oversight, Australian companies and organizations have received impressive support from the Australian government. A few recent examples, include:
· September 2017: The Australian government selected blockchain technology as one of the transformational innovations towards enabling and supporting the digital economy.
· August 2017: Stargroup,the second largest independent producer of ATM machines in Australia, signed a deal to convert 500 ATMs and 2,400 terminals into Bitcoin ATMs.
These are just a few of the numerous announcements and adoptions occurring in Australia on a monthly basis. In fact, back in March 2017, before the industry was at the forefront of the global media, the Australian government committed $350,000 in public funds over a four-year period to support the development of blockchain technologies.
"Establishing standards around this emerging technology will provide a common language for industry, policy makers, regulators and technology developers. This will provide a basis for ensuring interoperability as this technology becomes more widely used." – Scott Morison, Australian Treasurer
Given this support and freedom to explore and innovate, Australia is producing a number of blockchain startups with ambitions to have both a national and global impact. Socially, these projects are just as promising, with goals such as energy conservation and expanding resources to underserved people.
Australian Blockchain Companies to Watch
Horizon State made headlines during Peace Week at the United Nations after announcing the launch of their blockchain-based safe and smart voting technology that looks to "transform democracy" and collaborative decision making. Officially in the middle of a token sale event, Horizon State is Australia's second ICO.
By offering a secure digital ballot box, Horizon State's technology provides a hack-free voting experience that is secure and anonymous for voters. In early 2017, Horizon State tested the technology in for Australia's MiVote membership, validating the technology with 4 nationally inclusive polls that committed thousands of votes to the Ethereum public blockchain.
"We are excited to share this vision with the world. Currently, we are engaged with global NGOs, multinational enterprises, national governments, and city councils. The future of e-voting will incorporate the technology we already have at our fingertips to deliver the opportunity to vote conveniently and securely, perhaps without ever having to leave your home."– Jamie Skella, Horizon State Co-Founder
Best known as Australia's first ICO, Perth-based Power Ledger, a solar energy trader,attracted over 15,000 buyers in an ICO that raised nearly $27 million USD – making it one of the most successful fundraises in the industry's history.
Power Ledger, has found support by the Australian Financial Review and some of the country's largest utility providers. Power Ledger's goal is to develop a blockchain-based P2P energy marketplace, where homeowners can exchange surplus solar power.
3. IBM and National Australia Bank
IBM has teamed up with many international banks, one of which being Australia's National Australia Bank, to help speed up cross-border payments in remote places. IBM developed its own blockchain platform to rapidly clear and settle payments, providing the ultimate foundation for banks to test and utilize.
The system looks to eliminate inefficiencies in the way cross-border payments are processed, ideally helping reduce fees, slow turnaround time, and errors. This platform is offered on the cloud and has activated 12 currencies across the Pacific Islands and the UK. The news comes months after a report by Accenture that claimed blockchain technology could help reduce bank infrastructure costs by an average of 30%.
"With the guidance of some of the world's leading financial institutions, IBM is working to explore new ways to make payment networks more efficient and transparent so that banking can happen in real-time, even in the most remote parts of the world."– Bridget van Kralingen, SVP of IBM Industry Platforms
This post was published on the now-closed HuffPost Contributor platform. Contributors control their own work and posted freely to our site. If you need to flag this entry as abusive,
send us an email
.