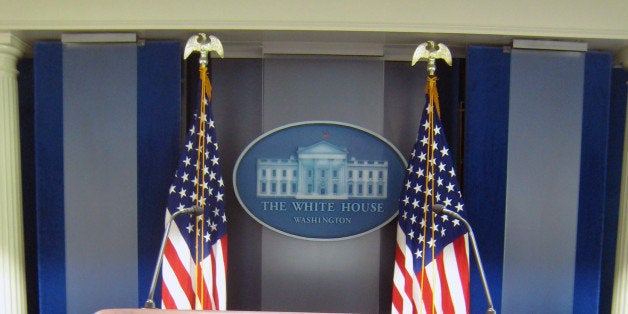 Last Saturday, just three days before the New Hampshire primary, Joe Biden was nestled into the darkened corner of a popular Kennett Square, Pennsylvania, restaurant, far from the maddening crowd and the snow up North. Sitting with his back to the door, facing his wife, Jill, and a guest, the vice president was close to the kitchen, not prime seating. He was almost invisible, except to those who happened to notice three SUVs idling outside, and that was probably to his liking.
In October, the vice president made the difficult call not to run for president. As he admits, "I regret it every day, but it was the right decision for my family and for me." His eldest son Beau had died from a brain tumor in May 2015 and Biden wanted time to recover. When he came up for air, Biden figured he had lost momentum and that he "couldn't win" the race for the Democratic nomination, telling "60 Minutes": "If I thought we could've put together the campaign that our supporters deserve and our contributors deserve, I would have gone ahead and done it."
The question is: What if Biden had run? How would the race differ today between Secretary of State Hillary Clinton and Senator Bernie Sanders? Would Biden have cut into Sanders' EQ appeal, allowing Clinton the clear lead, or would he have glided past Clinton and Sanders on President Obama's coattails to be the frontrunner? Some backers are asking the vice president, even now, to rethink his decision, but Biden seems intent on switching gears to finding a moonshot-like cure for cancer - another big race for sure.
On the Republican side, real estate magnate Donald Trump was all the buzz leading up to the Iowa caucuses on February 1. On the day of the caucuses, Trump followed Damon Runyon's advice and tooted his own horn, predicting, "We are going to have a tremendous victory."
Late last year Senator Ted Cruz was the one to catch, based on his strong ground game and appeal among evangelicals, but gradually Trump pulled ahead in the polls, talking about his religious beliefs and carrying around his grandmother's bible. Right before the caucuses, MSNBC anchor Chris Matthews stated flat out that Trump would win and so it seemed until the doors closed and the caucus goers had their say: Cruz won (27.6%) by a comfortable margin, with Trump in second place (24.3%) and, surprisingly, Senator Marco Rubio (23.1%) nipping at his heels.
The question is: What if Trump had won Iowa, especially by a wide margin? Would he have been unstoppable then? Would Cruz have been knocked off course and badly shaken? Would Rubio have continued to appear too young and ineffectual to matter in 2016?
Trump's close second-place finish gave both Cruz and Rubio the opening they were looking for and build on in the next contest -- the New Hampshire primary on February 9th. In fact, it was Rubio who had most of the momentum going into the "Granite State," because his third-place in Iowa was unexpected. Then, along came New Jersey Governor Chris Christie, another Republican contender, who seemed intent on bringing Rubio down to earth. In the Republican debate two days before the nation's first primary, Rubio made the mistake of repeating a canned stump line over and over and over and over, much to the derision of Christie. The next morning, Rubio's new nickname was "RubioBot" and, after the primary, it was loser.
Trump won hands down (35.3%), with Ohio Governor John Kasich unexpectedly taking second place (15.8%), Cruz third (11.7%), Bush fourth (11%) and Rubio fifth (10.6%); Christie and the others followed. The question is: What if Rubio had managed to snatch second place in New Hampshire? Would he have been anointed the "Establishment" candidate? Would he now be considered the best bet to stop short frontrunners Trump and Cruz in South Carolina's primary on February 20?
And how about the future? There is certainly one big "what if" looming ahead, getting lots of play, because of a deadline. Former New York mayor and media billionaire Michael Bloomberg told the Financial Times this past week that he is considering a presidential run. If that is true, he needs to get his name on the ballots of all fifty states and says he would start that process in early March. Bloomberg has toyed with running before, but this time he seems more serious, potentially putting $1 billion of his $36.8 billion net worth on the line. Bloomberg argues that the public deserves "a lot better" than the level of discourse in the campaign to date.
The question is: What if Bloomberg were to run? Would he only try for the brass ring if Clinton appears weak and unlikely to win the Democratic nomination? Or, registered independent that he is, would Bloomberg take this opportunity to start a third party - a moderate political movement - that has legs beyond this election?
Of course, the biggest "what if" is almost unmentionable. What if there is a major terrorist attack on American soil? How would that reconfigure the present presidential race?
Let us hope we never have to go there.