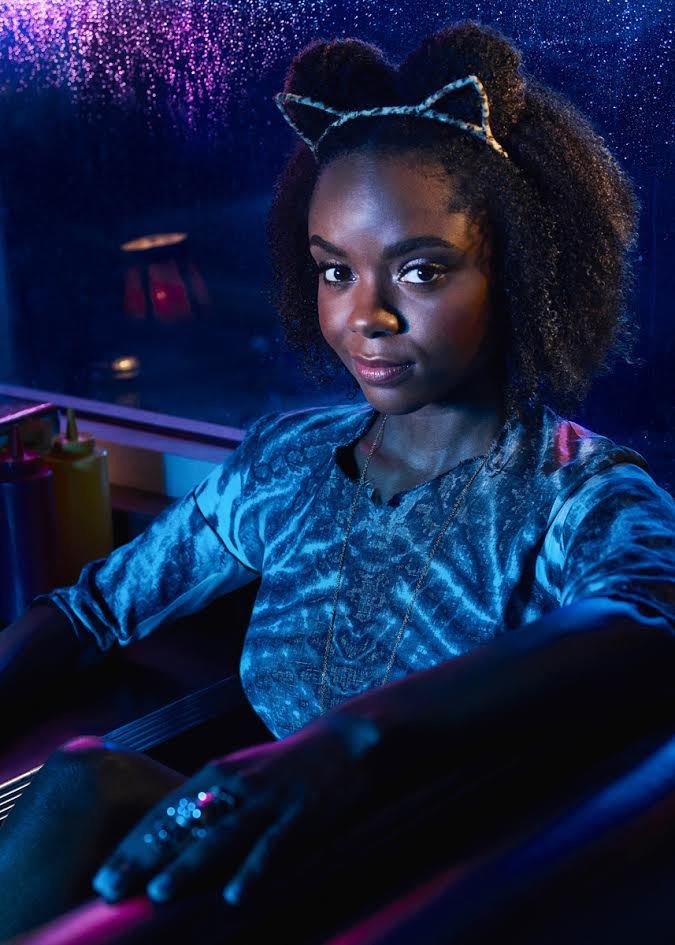 It will easily be the show that will be on everyone's lips this mid-season as it brings one of the most classic comic book characters to life- and this time, it's not even a superhero! For this creative comic adaptation, Archie Andrews has finally made his way on screen- and he is taking the whole gang with him for a subversive take on the wholesome favorite, concocting a tantalizing mixture of Beverly Hills, 90210 and Twin Peaks- and the series even features some stars from some of those iconic shows, such as Luke Perry and Mädchen Amick! And while fans can't wait to see their favorite legendary stars back in action, a bright newcomer in the cast, Ashleigh Murray, will also quickly become a fan-favorite!
It goes without saying that in the world of Archie Comics, Josie McCoy of "Josie And The Pussycats" fame, with her snappy songs, killer fashions, and feisty lines, is one of the most popular people in Riverdale- and Murray will undoubtedly do the trendsetting songstress more than justice! Not only is she outstandingly charismatic, cute as can be, and talented to boot- the gifted actress is also sings and will be performing some Pussycat songs on the anxiously anticipated new series! But, beyond her mountains of talent and pizzazz, Murray is also extremely bright and well-spoken, possessing a compelling charm that shows wisdom far beyond her years as she gushes about her exciting new project and the talent surrounding her.
Refusing to be the industry's token, the dignified star is thrilled to be a part of a series that values diversity for what is the right reasons, rather than "Diversity for diversity's sake." Murray is overjoyed to see that The CW has taken the legendary characters and brought them into the future, utilizing colorblind casting while still staying true to the iconic favorites- and she is even more glad to be a part of it as her own character, Josie, was originally supposed to be a white redheaded girl. Once again, the perfectly poised actress shows utter class as she states that Riverdale is exciting because it takes famous characters that the world fell in love with and brings them to a new audience in a way that is relatable for even a broader spectrum- something extremely admirable, and, something Murray clearly seeks to do in more of her projects as the driven star seeks to one day star in a Marvel film of the Ironheart series, hoping to bring more people of color into the forefront in the superhero genre!
And with her highly revered new film Dierdre And Laney Rob A Train already getting tons of attention, and Riverdale sure to be a smash success, Murray took some time to answer some questions about all she has coming up, what it's like working with such an amazing cast, why she thinks diversity on screen is so important, what she would like to do in the future, and more! Read below to see all of what the actress had to say!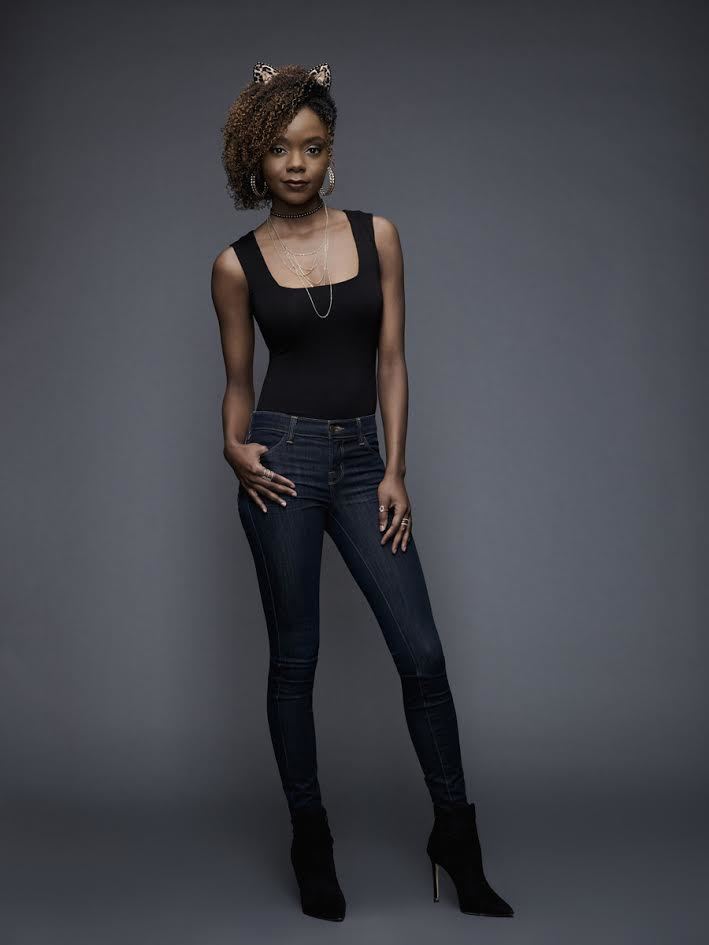 Everyone cannot wait for "Riverdale." The show really looks incredible, and SO juicy! What can you tell fans about what they can expect from this new subversive take on the comics?
They can expect a totally different universe. It's based in 2016, so everything will not be wrapped up in a pretty little bow, or neat little box. In Archie Comics, you would read two or three pages and then at the end everyone would be happy- not the case on this show. [Laughs] It's very dark, very dangerous. The murder that pretty much takes over the entire town sets the tone for the first season. What's also nice about our show compared to the comics is that the character development is a lot more rooted in reality- the cast is dealing with a lot of issues that kids today deal with; whether that be sexuality, issues with their parents, how they want to succeed in life, etc- so, it really gives the audience something to bite into and relate to more than the comics. The comics had a feeling of the sun was always out and it never rained, and with the show you will always be sitting on the edge of your seat and you won't believe the drama these iconic characters face.
And were you a fan of the comics, or maybe the "Josie And The Pussycats" film before getting the role?
I have watched the movie! I have a younger sister, so, I definitely watched the film! [Laughs] And I definitely was a fan of Josie And The Pussycats as a kid as well. I didn't use anything that I watched or read to have in the back of my mind for my audition though- particularly because the breakdown they gave me for the audition was only about three adjectives. So, I decided to sit back and think about who I thought Josie was to me, and by the time I got to the end of my own self-description, I came to the conclusion that Josie always wears lip gloss because it's poppin' whenever she's around. Then, I read the sides and it said; "Read my glossed lips," and I knew I was on the right track! [Cracks up]
And of course, Josie is famous for her band. Will you be singing on the show?
Oh, yes! We are singing, and in some of the episodes you will hear us sing live. We are recording music that we will be performing over, so me and the other two pussycats are actually singing in the scene!
And do "The Archies" sing as well, or are they not a band in this?
"The Archies" will sing. K.J. does spend time in the recording studio as well. We haven't gotten to the point where they formed a band yet, but, they will sing in season one.
And of course, the comic really didn't feature a lot of diversity when it started. This series really seeks to change that by switching up Reggie, Veronica and your character a bit in order to represent a broader spectrum of the world we know. Can you touch on this?
Yes, that's something that I'm really enjoying because when I was reading the comics as a kid, even though there wasn't much diversity, and I was really one of the first people to notice it, I still felt a way to identify with the characters. Jughead was my favorite- he was just so pensive, offbeat and loves to eat hamburgers, and that's pretty much all I do! [Laughs] But, now, getting the chance to tell some of these stories with all of these characters reincarnated sharing the same names and legacies while opening it up to a more diverse spectrum is really going to allow an even broader audience to enjoy it because if you look at the world today, you can't just look at someone and assume anything about them. And at the same token, you can't look at people of a specific background and assume they only act one way, or dress in one style. So, I think to bring that diversity to television- and not just for diversities sake, but really to allow us to mimic life- that is going to bring people together and allow everyone to get rid of societal boxes that the world puts people in based on the way they look.
You also get to work with some great familiar faces here, like Luke Perry, Mädchen Amick, Skeet Ulrich and Cole Sprouse, as well as rising stars like Madeleine Petsch, Ross Butler, K.J. Apa, and Shannon Purser from "Stranger Things!" Talk about your great cast!
Well, I wish we had more time! First and foremost, Luke Perry was my very first celebrity crush ever in life. I still cannot believe that we're friends. The very first time I saw him in anything that I was allowed to watch was Buffy The Vampire Slayer, because my mom had a crush on Buffy [Kristy Swanson], and I had a crush on him! Working with Mädchen and Marisol [Nichols] is amazing. I made my mind up at ten years old that I wanted to be an actor, And I would watch shows with actors like this dreaming of them as my co-stars, so, sitting at a table read and looking at these people like Mädchen or Marisol that I so admire so much is just surreal. Mädchen is just so sweet, we call her "Mama Coop!" We just did a shoot and she came in this gorgeous gown, and all of a sudden the camera flashes and the dress splits into two panels and all you see is legs for days! [Cracks up] Mädchen sets the computer screen on fire! Then, there's Lochlyn Monroe- who is the sweetest human- so humble and so giving. Cole Sprouse is the quirkiest, kindest guy. It's a competition in my head- not that they're aware of it- to figure out who could be funnier between K.J. and Cole. They're just so funny! K.J. is so breathtakingly talented. I don't have that many scenes with him, but when I do, I completely forget where I am. He's so much fun to work with, and everything seems effortless. Madeleine is terrific, Ross is great. A lot of us are very close to our characters, an we all have a lot of commonalities. It gives us this opportunity to dive into this imaginary, fantastic life and then when we're not on set, we really remain very tight! And I'm just mostly excited about where everyone will be in five years because this is just such a great vehicle for everyone to step into themselves even more. I just cannot wait for the world to see this show. And I mean, c'mon, we have Shannon Purser! She is Barb from Stranger Things!
And speaking of rising stars, your career is now taking off like a rocket! What other roles would you love to play, and who else would you love to work with?
Oh goodness, I actually honestly would love to be a part of the next Marvel movie series. I'm hoping they will make Ironheart into a series- she's an extension of the Iron Man series. She's this fifteen year old science genius who essentially becomes another part of Iron Man. She's a curly headed, bright-eyed, dark-skinned girl who moonlights as a superhero and falls into the Iron Man world. That is my dream! I would also just love to be a part of a Tim Burton film. I was always more of a Lydia Deeds than a Disney Princess, so anything offbeat like that, I would love to be a part of. People I would love to work with? Cate Blanchett- oh my God! I recently re-watched Elizabeth: The Golden Age, and we had to watch it in college as a homework assignment for breathing exorcises and watching the movements people do to mimic different human reactions and emotions. Her voice is so in the center of her body the entire time, and watching it just gives me chills. I would love to just sit across from her and emote right back! I would also love to work with Kerry Washington, Viola Davis, Tatiana Maslany- she is phenomenal. I could go on and on!
You also have another project coming up; "Dierdre And Laney Rob A Train." What can you tell fans about that?
Dierdre And Laney Rob A Train is sort of an underdog movie. It's the set of circumstances that happen to a family in the middle of nowhere, and because the circumstances are so bizarre, it requires a certain type of action. So, because Dierdre's mother ends up going to jail, she decides that in order to pay the rent and the bills she has to rob a train. So, she ends up looping in her semi-estranged father to help them succeed with the task and all the things that go along with that. The thing that's really nice about this film is particularly the diversity of this cast. This, like Riverdale, is not diverse for diversity sake, it's just a picture of life and the circumstances that happens to these people- it has nothing to do with their background, it just happens. And it's so bizarre, and you get to see the underdog come out on top, and it's just wonderful. There's a great line where the antagonist tells Dierdre that he "doesn't need proof, all he needs to do is make a phone call." I think that speaks so many volumes for what is going on in the world, and I think it will give people some hope and enlightenment that it doesn't matter what walk of life you come from, or if you look like your parents or not, you can still succeed even in the worst of conditions. So, I'm very passionate about this project, and I really think it's going to touch people in a way that they haven't really been moved in a while.
And as Murray speaks with endless passion about everything she does, it seems impossible that fans could not be moved. And while the quickly rising star gears up for Dierdre and Laney Rob A Train, the gifted young actress better set to steal hearts everywhere this spring on Riverdale.
Riverdale begins Thursday, January 26th at 9/8c on The CW.
This post was published on the now-closed HuffPost Contributor platform. Contributors control their own work and posted freely to our site. If you need to flag this entry as abusive,
send us an email
.