A 2-year-old girl is proving that even the smallest voices can make the biggest impact after a heartwarming video of her praying alone in her crib went viral. 
Sutton Whitt had been rushed to bed Sunday night, skipping her regular bedtime prayer with her parents, when her mother says a curious noise caught her attention from another room.
After turning on the baby monitor to check on her daughter, Kathryn Whitt of Seneca, S.C., said she was blown away by the soft, endearing chatter she heard through the device.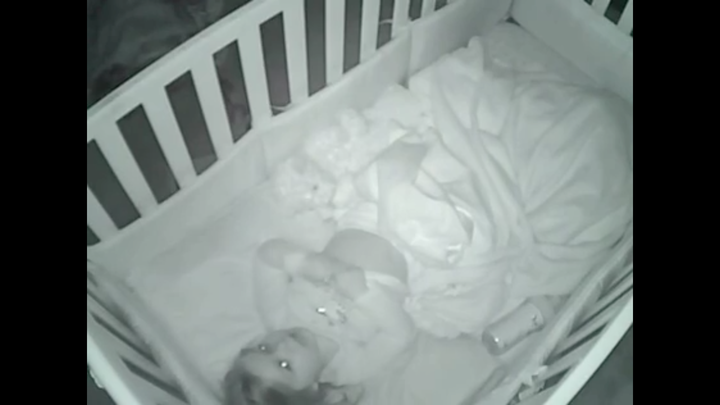 For more than two minutes -- longer than what the video actually captured -- the little girl is heard rambling off a long list of people she wanted to thank God for.
"Daddy and mama" come up several times, along with — who else? — Santa Claus.
She finishes with a dramatic "amen!"
Sutton's mother uploaded the video to her Facebook page almost immediately after. It's now been viewed more than 1.1 million times.
"We kind of encourage her to think of things that she's thankful for, she's grateful for," her father, Caleb Whitt, told Fox and Friends of their nightly prayer, "so she's praying for the people that are important to her."
Asked by Fox and Friends what kind of moral or impact the recording may have, her father answered:
"We can all look into our lives and realize that there's something to be grateful for and just try to find the positive things and the greatest thing."
PHOTO GALLERY
Kids Draw God