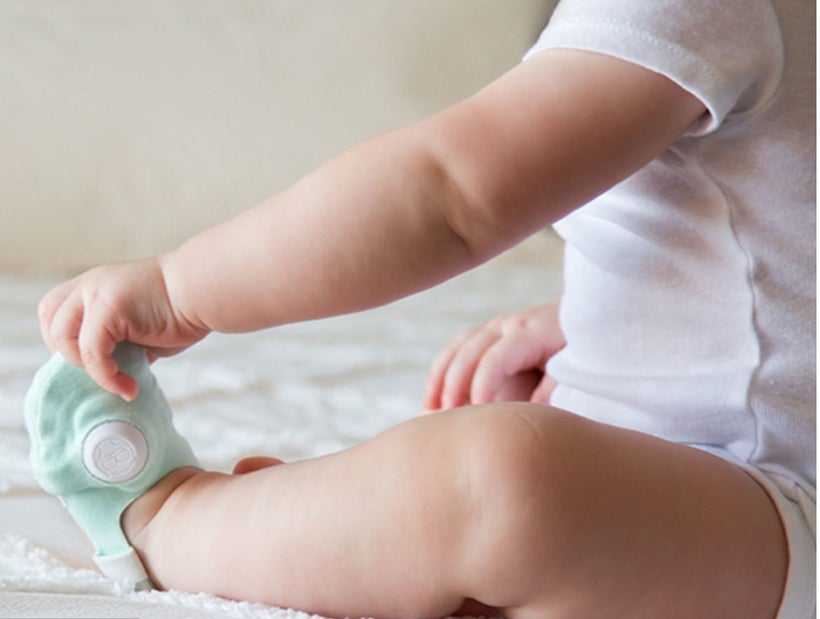 When I first started attending CES, about 25 years ago, motherhood was something you denied (or at least ignored). At CES this year, all things "baby" were celebrated. Fertility monitors, wearable breast pumps, and wearable clothing to monitor newborns were just a few of the innovations seen at The BabyTech Marketplace.
The message wasn't lost on Julia Wang, head of digital content for The Bump. The Bump is an online destination designed for millennial parents to get information on fertility, pregnancy, birth and babies. Created by the same folks who created The Knot (weddings) and The Nest (home), The Bump sponsored a Best of Baby Tech contest culminating in an awards ceremony at CES.
"What we began to see was more consumer products integrating tech," said Wang. After an open call for entries and judges that included Randi Zuckerberg (Founder of Zuckerberg Media and dotcomplicated), the editor of Fatherly and the founder of GoldieBlox, named seven winners.
Naya Smart Breast Pump which is promoted as the first breast pump that feels like you're really nursing, not being tugged and pulled. Its HydroComfort Technology® uses a water circulating pump that is quiet and gentle, helping moms to relax and express more milk.
Code-A-Pillar from Fisher Price which teaches simple coding skills like sequencing and logic to toddlers.
Owlet, a wearable baby sock and Bluetooth connected app that monitors your baby's heart rate and oxygen levels
SNOO from Happiest Baby, a crib that rocks your baby choosing the best motion by the sound of their cries.
Winnie, an app that helps parents find great places to go with their kids, restrooms with changing tables or places to breastfeed.
Ava, a fertility tracking bracelet that monitors sleep, stress and menstrual cycle in a single device worn only at night, and detects five fertile days per cycle in real time.
See the full list of nominees and winners here.
"The winners underscore that tech innovators are focusing on solving parent's pain points," said Wang. According to one of The Bump's surveys, 76% of moms say they consider technology an important factor when shopping for baby products with a majority saying technology gives them peace of mind.
Jill Gilbert, my colleague and Founder of the BabyTech Summit at CES, said, "Each year the products get better. And they're solving parenting problems like the need for comfortable fast breastfeeding, a process that hasn't seen any progress in decades."
Full disclosure: My company, Living in Digital Times, produces a number of conferences and events at CES. The BabyTech Summit is one of them.
Robin Raskin is founder of Living in Digital Times (LIDT), a team of technophiles who bring together top experts and the latest innovations that intersect lifestyle and technology. LIDT produces conferences and expos at CES and throughout the year focusing on how technology enhances every aspect of our lives through the eyes of today's digital consumer.
This post was published on the now-closed HuffPost Contributor platform. Contributors control their own work and posted freely to our site. If you need to flag this entry as abusive,
send us an email
.