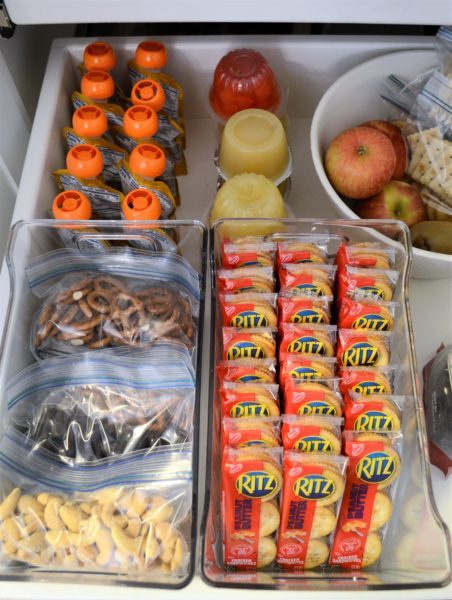 It's hard to believe, but we're already prepping for the new school year ahead. With one in preschool, and one entering third grade, there is, as every mom knows, plenty to do to prepare! 
With back-to-school on my mind, I decided to spend some time organizing our pantry and refrigerator so the kids can be more independent. My preschooler will be able to grab a snack for her bag, and my third grader will be able to pack his own lunch (YAY for independence!)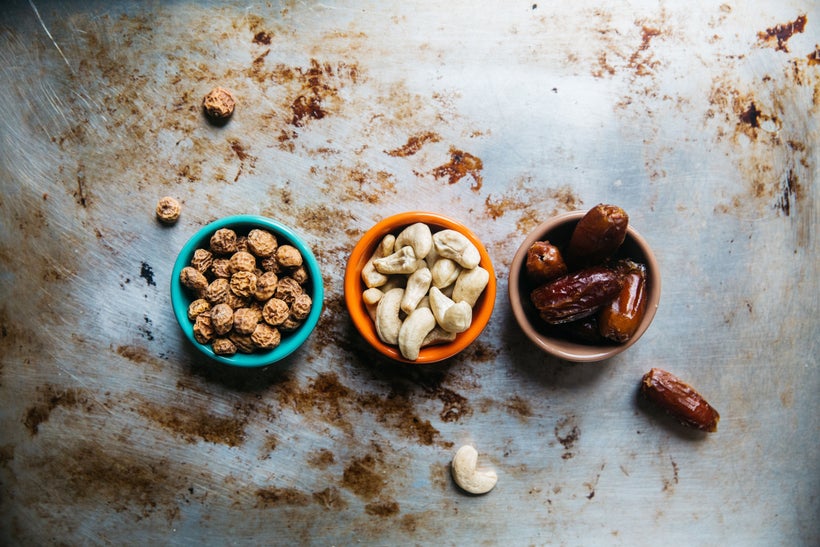 I started with some clear, plastic bins and a turntable (which are easy to wash), and lots of healthy snacks. The plan is to spend some time on Sunday making sure the bins are full, so the snack and lunch-packing is a cinch in the mornings.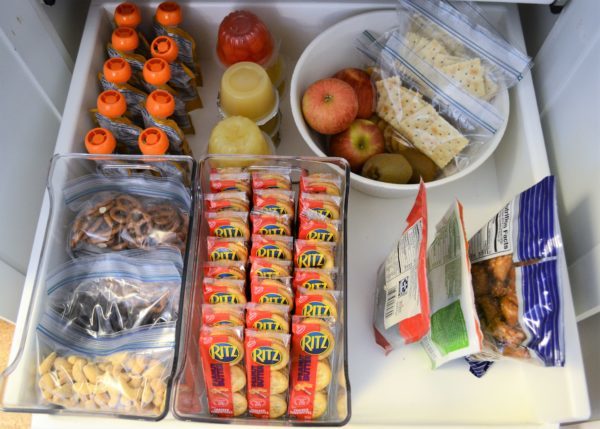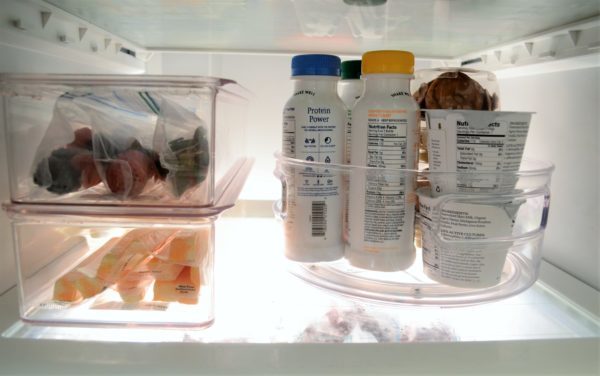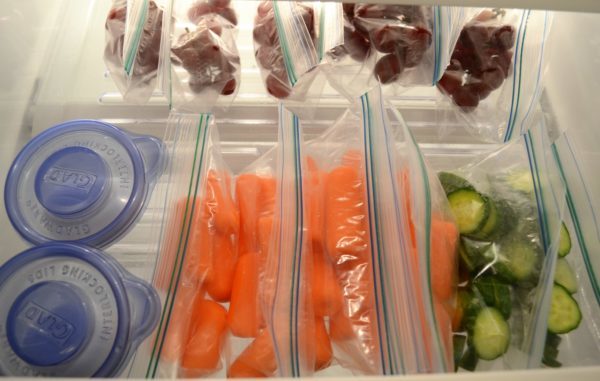 Here are some of the snack/lunch ideas I came up with; please leave a comment with any of your favorites that I may have missed. I'm always looking for more ideas!
Fridge Items: Yogurt (both in cups and bottles), Variety of Cheese (we LOVE Cabot in our household), Variety of Washed and Bagged Fresh Fruits, Veggicopia Hummus, Hard-Boiled Eggs (Peeled), Wraps with a Variety of Fillings (such as peanut butter or meat/cheese), Bagged Veggies (such as carrots, peppers and cucumbers).
Independence for my kids is a definite win for all of us. They feel more confident and get a chance to make decisions, and I have one less task to complete in the mornings.
This post was published on the now-closed HuffPost Contributor platform. Contributors control their own work and posted freely to our site. If you need to flag this entry as abusive,
send us an email
.