Back to school was always one of my favorite times. It always brought forward a lot of anticipation and even anxiety. Today I realize not every student has access to the resources I enjoyed. That's why I'm grateful the Catalogue for Philanthropy: Greater Washington has evaluated the best nonprofits in our area for distinction, merit, and impact. Its collection of these nonprofits is especially useful right now as I think about ways to help underserved students.
Each featured charity in the Catalogue has been successfully site visited and its financials given the thumbs up. The Catalogue for Philanthropy charges no fees and raises funds separately to support its work. Since 2003, it has raised over $37 million for charities across the Greater Washington region.
First, capture your world; then, change it. That is the guiding principle of Critical Exposure, which empowers underserved DC youth through photography, writing, and advocacy. In a series of workshops, 130 students learn the fundamentals of digital photography: composition, framing, lighting, and perspective. Then they put their training to work, using cameras and the written word to document the issues that matter most to them: youth unemployment, the school-to-prison pipeline, teen pregnancy, and the lack of nutritious food in schools. Public exhibits inform and engage the community as do meetings with legislators, public hearings, and press conferences. Engaging youth in the policy-making process not only teaches civic engagement and leadership, but also forges connections between those who make policy and those who profoundly feel its day-to-day effects. Visits from professional photographers also encourage students to see photography as a career – and a life-long outlet for self-expression. The union between art and advocacy creates a sense of empowerment that is otherwise in very short supply for these kids. You can be part of the picture.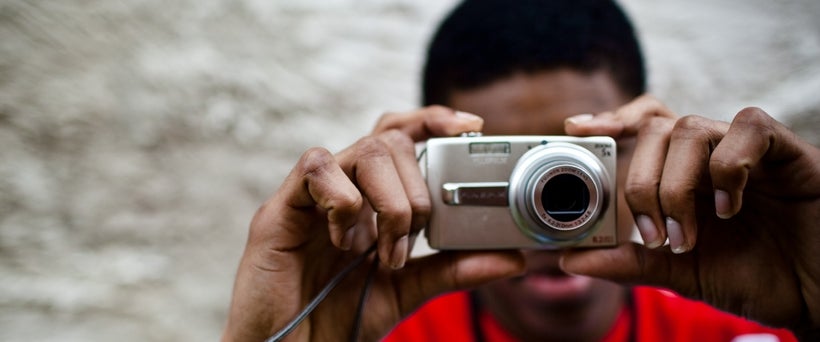 This post was published on the now-closed HuffPost Contributor platform. Contributors control their own work and posted freely to our site. If you need to flag this entry as abusive,
send us an email
.