Indonesian authorities are pushing for more evacuations as continued volcanic activity on Bali increases the danger of a violent eruption.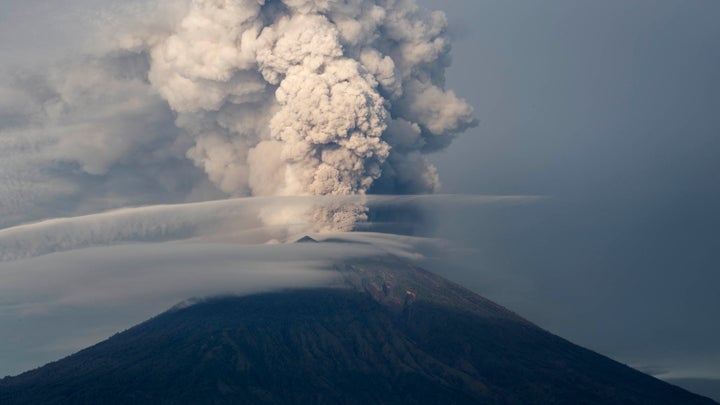 Although about 40,000 people were evacuated to shelters over the weekend, authorities are facing resistance from residents who want to stay behind to protect their homes and livestock.
"Not all villagers in the dangerous radius are willing to evacuate," the agency wrote. "Until now there are still many people who remain in their houses."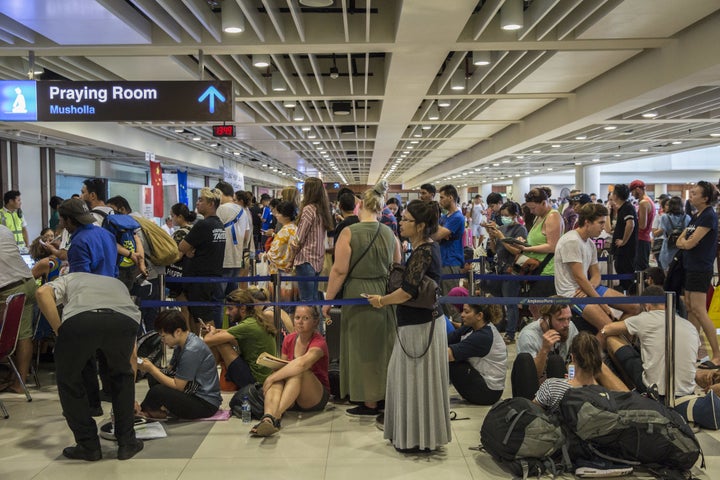 Airports were shut down for a second day as air conditions worsened. More than 400 flights have been canceled, and 59,000 travelers have been stranded, the BBC reported.
Australian students who had just finished final exams and were prepared to fly home reported being denied aid from their travel insurance, according to The Australian Associated Press. Emily Martin, 19, on her first trip without her family, said she was worried about running out of money as she waited to go home.
"They don't really tell you that you're not covered by the insurance for the volcano. You're just left in the dark," Martin told the AAP in Bali.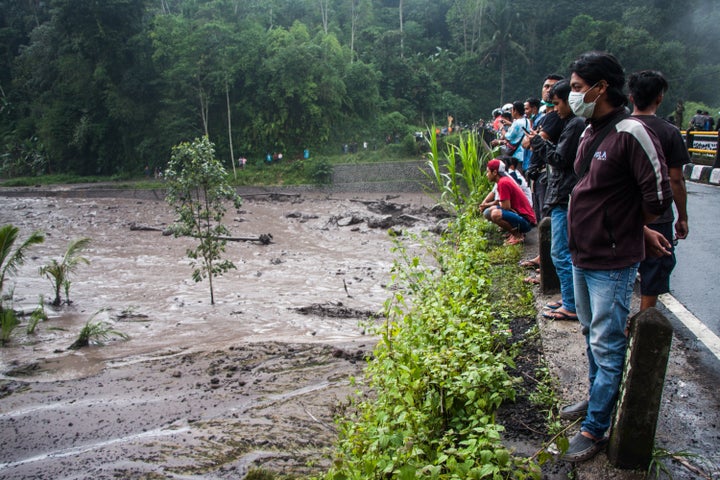 Authorities warned that Mount Agung could violently erupt at any moment. 
Plumes of volcanic ash have risen nearly 5.6 miles into the air. Water and rock have streamed down Mount Agung, a mixture called lahar in Indonesian, that can damage the environment. 
BEFORE YOU GO
PHOTO GALLERY
Mount Agung eruption