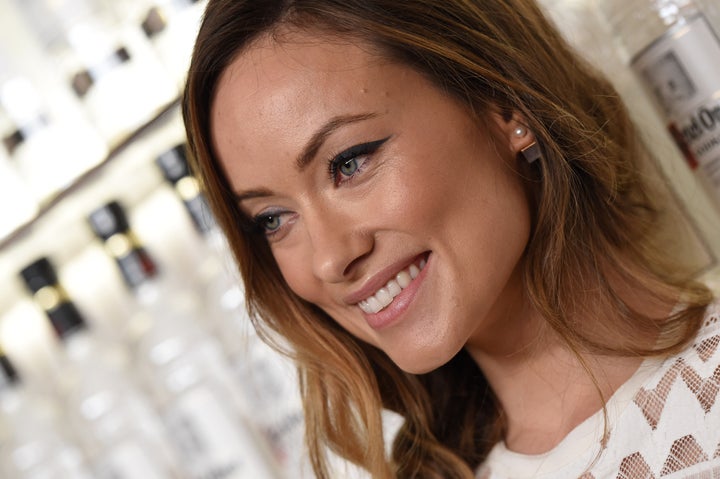 Olivia Wilde revealed in an interview on The Howard Stern Show on Tuesday that she was turned down for a role in Martin Scorsese's "Wolf of Wall Street" because she was too old. She was 28 at the time. There you have it: Hollywood sexism and ageism, in a nutshell. 
The actress, who currently stars in the new HBO drama "Vinyl," said that after going in for an audition as the love interest for Leonardo DiCaprio's character Jordan Belfort, her agent told her that she didn't get the part because she was "too sophisticated."
"I thought 'Oh, that sounds nice. I like that feedback. I didn't get the part but I'm a very sophisticated person,'" Wilde said in the interview. "And then I found out later that they actually said old."
The part eventually went to Australian actress Margot Robbie, who was 22 years old at the time (DiCaprio, by the way, was 38). In the years since Robbie shot to stardom for her great performance as Naomi Lapaglia in the film, she has come under scrutiny for allegedly lying about her age -- some conspiracy theorists believe she's actually 30, not 25. Rebel Wilson was "outed" as 35 instead of 29 last year, while Jessica Chastain, Catherine Zeta-Jones, and countless other Hollywood actresses have had to deal with their own age "scandals." 
It's hard to tell what's most unfortunate: the fact that male stars are allowed to age (often horribly) while their love interests stay beautiful and perpetually in their early 20s, or our obsession with questioning the real ages of talented actresses. "Star Wars" actress Carrie Fisher called out this double standard last year, when people on the internet began criticizing the fact that, at age 59, she no longer resembled the way she looked in her 20s, when she first played Princess Leia. (Fisher was basically forced, by the way, to lose 35 pounds before reprising the role in "Star Wars: The Force Awakens.")
Olivia Wilde was able to land her role in "Vinyl" because the show's producer, Martin Scorsese, was so impressed with her "Wolf of Wall Street" audition, and that's great. But the fact still remains that a movie industry in which actresses are already "too old" to play the love interest of much older men by their late 20s, an industry where many actresses feel the need to lie about their ages in order to get work, is desperately in need of some serious change. 
Listen to Olivia Wilde's interview below:
BEFORE YOU GO
PHOTO GALLERY
24 Times Sexism Was Very Very Real In 2015