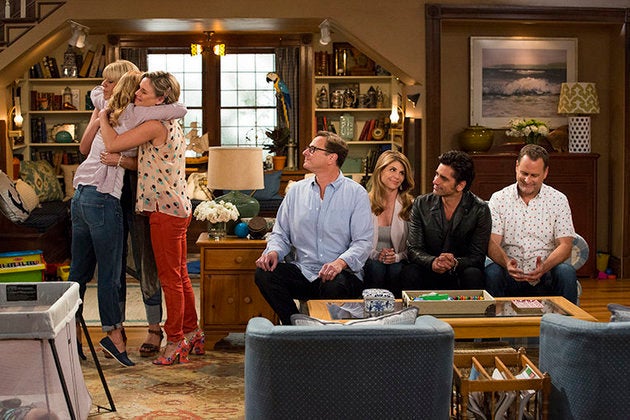 Do you want to get behind the scenes of the upcoming Netflix special "Fuller House?" You got it, dude. 
Candace Cameron Bure, better known as D.J. Tanner, shared a candid look at the upcoming "Full House" reboot on Tuesday's "The View." In the clip, the cast speaks about the upcoming 13-episode series, which premieres Friday, Feb. 26.
Cameron Bure also uploaded a photo of the old (and new) cast members on Instagram: 
Excited yet?! Only one more month till show time.
PHOTO GALLERY
Jesse and the Rippers "Full House" Reunion