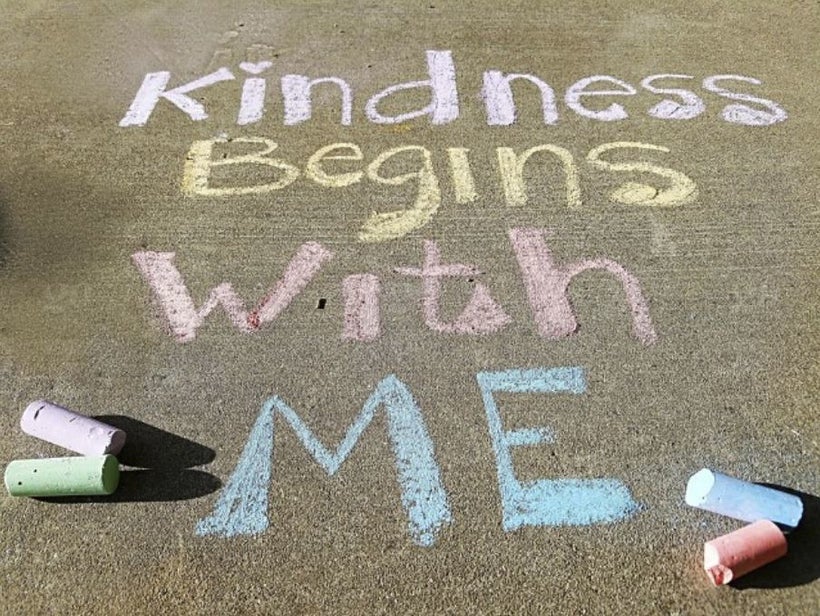 If you haven't heard of the 11 year-old boy from Knoxville, Tennessee, Keaton Jones, you're probably not on social media or watching the news.
Keaton has been a target of bullies at school. When his mother picked him up last week so he didn't have to spend another lunch being taunted, she recorded her son's concerns and plea to understand why kids are so mean, then posted it to Facebook.
"Just out of curiosity, why do they bully?" Keaton asks in the video, which has been viewed nearly 20 million times. "What's the point of it? Why do they find joy in taking innocent people and find a way to be mean to them? It's not OK."
As we witnessed the positive side of technology, people from all over started posting cyber-love and support to Keaton. From celebrities to sports figures and leading anti-bullying groups around the globe, Keaton knows he's not alone and definitely someone special.
"The reason Sue called this book Shame Nation is because shame culture doesn't make value judgments on one's actions, but instead, more insidiously, it tells people that they, as human beings, are unworthy. This most valuable book is an attempt to frame the human stories on either side of (cyber)bullying—to strip away the screens and digital posturing and create a narrative steeped in empathy." - Monica Lewinsky, Shame Nation (Sourcebooks, October 2017).
Keaton Jones has come into all of our lives for a reason. Bullying and cyberbullying is not going away, but we can curb it. Sadly this is a man-made tragedy and must be addressed by us — immediately. Kids are dying, people are emotionally struggling and we can turn this around.
As the dust is settling and people are digitally digging, it seems Keaton's mother may not be the American people believed she was, but it shouldn't stop the message from moving forward.
Perhaps the very first place to start is with a renewed emphasis on teaching empathy to our children. Parenting expert Michele Borba, EdD, author of UnSelfie: Why Empathetic Kids Succeed in Our All-About-Me World, makes a strong case that a decrease in basic empathy has created a culture ripe for [online] attacks. Researchers at the University of Michigan crunched data that tracked years of incoming college freshmen's empathy, and found that empathy has declined by 40 percent in the last three decades—while narcissism has risen by 58 percent. This inability to see those on the other side of the computer screen as people deserving of our compassion is one of the huge drivers in our country. "Depersonalization is what's happening," says Dr. Borba when interviewed for Shame Nation book. "In a lot of these [cybershaming] cases, the person is hundreds of miles away; you'll never be face-to-face. It becomes an easy click."
Can we reverse course and make sure that we are passing along empathy to the next generation? Yes, Dr. Borba emphatically believes. "This is a human disaster, not a natural disaster," she says. "We caused it, we can turn it around. Empathy can be cultivated; we just have to work it into our parenting agenda." (And that doesn't just apply to our children. There are empathy-boosting courses available for adults too. About 20 percent of employers in the United States, such as LinkedIn, Cisco Systems, and Ford Motor Company, have offered empathy training for managers, according to the Wall Street Journal.) Modeling works as well. "Your child and teen cares about what you think. They will also watch your behavior online," Dr. Borba says. "It's imperative that parents today are conscious of their own posts and comments. It's not just about them—they have an audience that looks up to them."
Building digital resilience
Parents can be part of helping their kids be prepared for online hate and digital discourse by continuing their offline conversations about cyber-life. 
Prepare them for the ugly side of the Internet or possibly being upset by what people say. Remind them it could be inappropriate content that slips through filters. Being forewarned is being forearmed.
Show them how to block individuals, flag and report abusive content, and when to report incidents. Emphasize the importance of telling someone "in real life." 
Show your teen how easily digital pictures can be manipulated. The realization that not everything is what it seems is a useful first step – understanding that life is not as perfect as it may seem virtually. Teens may be familiar with the digital world but less familiar with the motivations for creating 'fake' images.
Help them to think through the possible consequences of what they post online. Remind them that there is no rewind, once it's posted it's nearly impossible to take back. Fifteen minutes of humor is not worth a lifetime of humiliation.
Encourage your teen to socialize in person with their friends. Communicating solely behind a screen can be isolating. Socializing in person builds more face-to-face contact in helping your child have empathy and compassion towards people.
Offline and online bullying is unacceptable
Keaton Jones has taught us we can speak up and tell people when we are hurting. Keaton also proved that you are never alone when you are in despair. It's okay to be vulnerable, it's okay to be sad, and it's even okay to ask for help. Keaton proved there's an army of people when you're suffering from cruelty. Thank you Keaton Jones. You're making a difference.
This post was published on the now-closed HuffPost Contributor platform. Contributors control their own work and posted freely to our site. If you need to flag this entry as abusive,
send us an email
.