Princess Astrid of Belgium inadvertently forced her country's prime minister to clear his schedule on Tuesday after a bizarre incident involving a starting pistol.
A photograph that's now going viral shows Michel wincing as the gun noise rings out: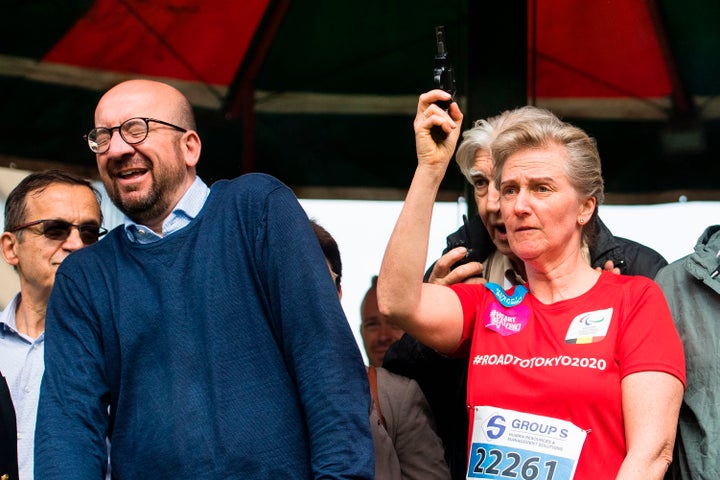 Michel reportedly brushed off the incident at first. 
But after consulting a doctor on Monday over a ringing in his ears, he was diagnosed with tinnitus.
He had to cancel all appointments Tuesday — including a speech in Parliament.
Belgium's royal family has not yet commented on the incident.
BEFORE YOU GO