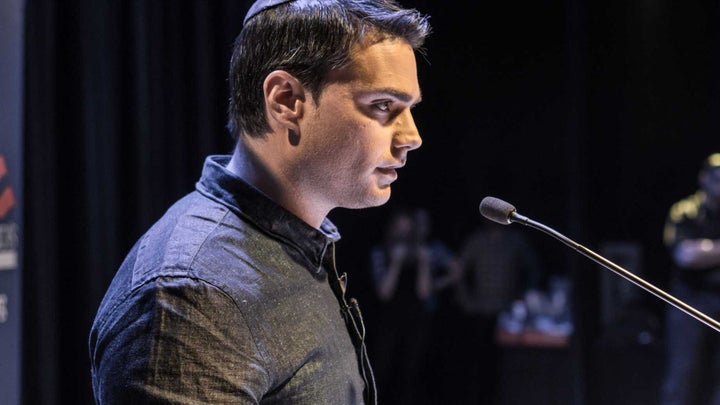 Right now, there's a power vacuum in the conservative pundit world. Previous regular staples like Bill O'Reilly and Rush Limbaugh are quickly and thankfully fading into irrelevance. Milo Yiannopoulos looked to be the right's new darling for much of this year, until we figured out that he was cozy with white supremacy, bad at putting on events, and that his trollish fans are full of shit, just like the ass clown they follow. (Pssst, I basically called this before anyone else. Don't sleep.)
But Ben Shapiro has gradually built his own media empire. Like Milo, he's a Breitbart alum, but while Milo was ousted from the publication earlier this year after we found out about the whole pedophilia thing, Shapiro left after receiving a torrent of viciously anti-semitic hate-mail from Trump supporters. Shapiro wasn't shy of critiquing Trump — at least from a Breitbart perspective. 
Ben Shapiro is articulate, direct, and unforgiving — strengths which have earned him a loyal following, making him "the fastest growing conservative podcast in the nation" (as Shapiro will tell you himself in every episode, to one of those obligatory rock riffs that every conservative talk show must have).
These conservatives flocking to Ben Shapiro, many of them young college students like myself, find themselves with an identity crisis. They don't like Trump as the face of their party, but they're repulsed by this "friggin SJWs" perception of the left that Shapiro feeds into, inadvertently or not. So being the open minded person I try to be, I started listening to Ben Shapiro's podcast to see if the left had really met it's match.