For the weekend of Jan. 20, Streamline recommends "Black Mirror" in the top Netflix spot for the third time.
Especially after the similar Amazon show "Philip K. Dick's Electric Dreams" premiered to middling reviews, it's clear how great the "Black Mirror" team has been over the years.
"Grace and Frankie" joins the list with the release of Season 4. This show ― about two women who become best friends after their husbands divorce them for each other ― has certainly improved quite a bit since its debut. At the beginning, the show was fairly widely panned, but each season has gotten stronger than the last.
With this latest season, the show really seems to know what it wants to accomplish and is a well-oiled machine. The humor isn't for everyone, but the writing has become far more consistently solid.
Lisa Kudrow also joins the show this season.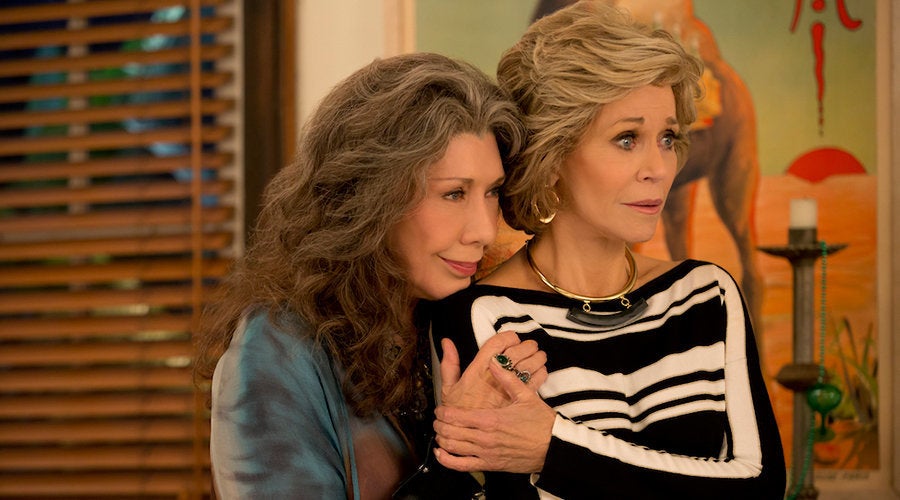 In terrible news, Netflix decided to cancel "Lady Dynamite." Streamline loved that show very much, naming it the second best Netflix original series of 2017.
The show certainly never seemed to find an audience, and so it's unfortunately understandable that Netflix cut the series. "Lady Dynamite" also spent its most recent season making fun of Netflix ― essentially calling it a dystopian company with ambitions to rule and then destroy the world.
So that probably didn't help.
Still, it's hard not to wish Netflix was still renewing every show in their lineup indefinitely like the early days. The completely inconsequential "Lilyhammer" lasted three seasons! "Lady Dynamite" should have at least been allowed to last that long, and any less is just rude.
In a quick YouTube search, it appears that nobody has made a "memorial" video for the show yet. Streamline would be very grateful if somebody remedied that.
Instead of a memorial, Streamline will just leave you with this viral tweet that encapsulates what the last week on the internet was like. Those popular characters kind of, sort of, look like that painting!
Streamline includes related reading below the show recommendations, as well as a list of other shows and movies joining the service this week.

Note: This list only includes shows that debuted their most recent episode less than a year ago. Much like the main list, it prioritizes newness.
Season 4 Release: Dec. 29, 2017

Plot: A series of dystopian vignettes.

Pro: Each episode is a standalone story, so you can start wherever. It's cliche to point this out now, but it's this generation's "Twilight Zone."

Con: This season isn't quite as strong as the previous.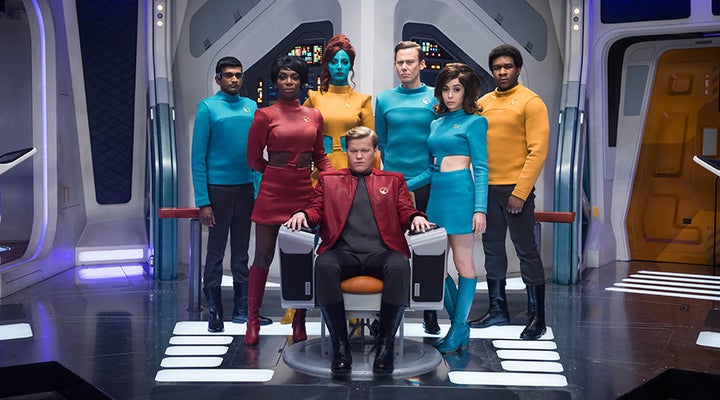 Netflix
Season 3 Release: Jan. 1, 2018

Plot: Young adults struggle finding love.

Pro: Episodes are very breezy and fun. You can watch this without much effort. You also don't really need to watch the first two seasons to understand what's going on.

Con: Intellectually, there isn't much here.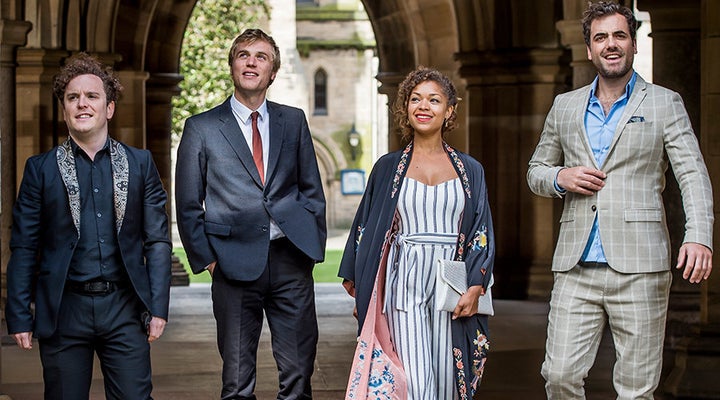 Alan Peebles/Netflix
#3. The End of the F***ing World
Season 1 Release: Jan. 5, 2018

Plot: Teenage love with sinister undertone.

Pro: This is an inventive take on the teenage love story.

Con: You might be super out on the show's main conceit -- the main guy continuously fantasizes about killing the main teenage girl.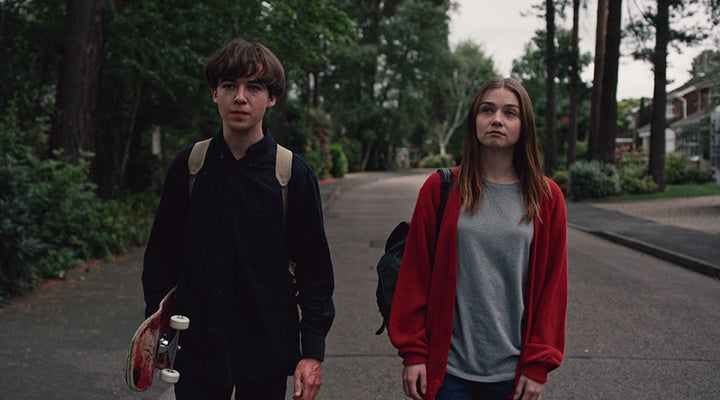 Netflix
Season 2 Release: Dec. 1, 2017

Plot: Chicagoans find their best lives.

Pro: The characters are fun and believable. The show's stories play out in a rare balance of realism, but with solid plots that keep things moving.

Con: Episodes are hit-or-miss and can occasionally feel too aimless. Very much a show with high highs and low lows.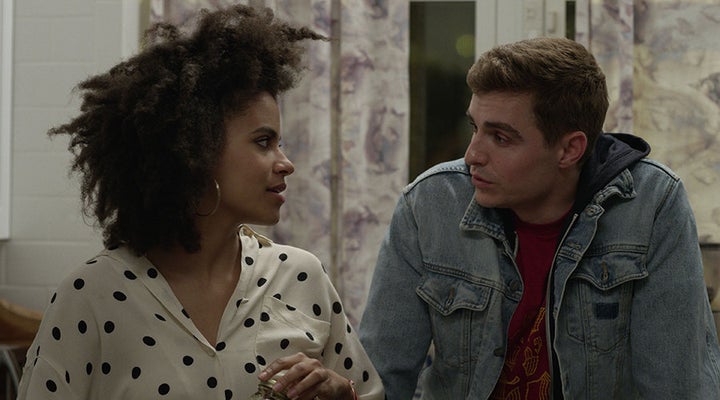 Netflix
Season 1 Release: Dec. 15, 2017

Plot: Son tries solving father's death.

Pro: Critics are comparing this Errol Morris project favorably to his 1988 movie, "Thin Blue Line."

Con: There's been some controversy around Morris' continued use of dramatic recreations to illustrate his documentary-style message.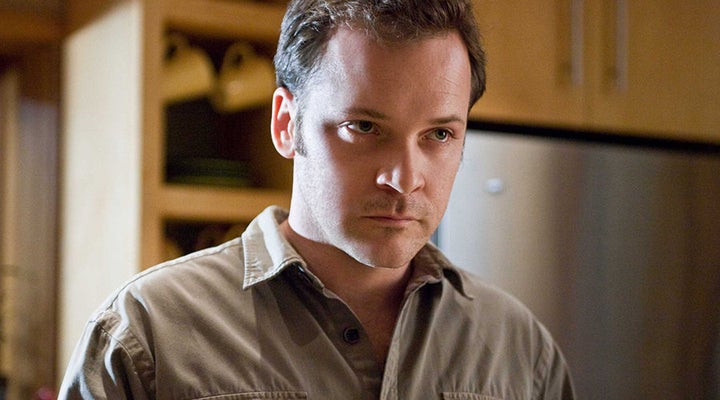 Netflix
Season 2 Release: Dec. 8, 2017

Plot: The Queen overcomes royal problems.

Pro: The show looks absolutely beautiful. It's solidly interesting enough, while not being that edgy, so it's a perfect watch for families.

Con: Not enough happens and it can be pretty boring at times.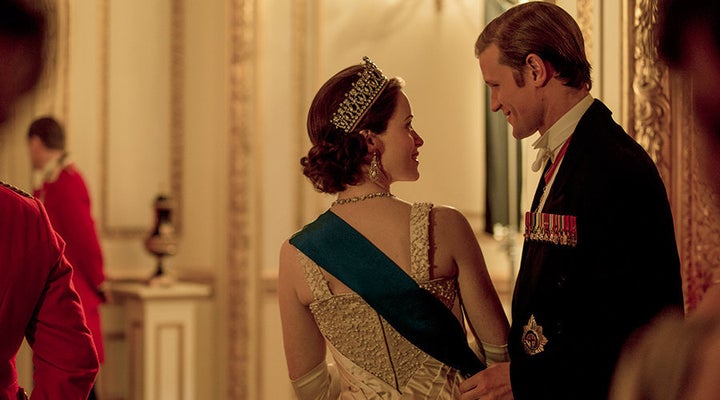 Robert Viglasky/Netflix
Season 1 Release: Nov. 22, 2017

Plot: Outlaws war in the west.

Pro: Both the character writing and the action sequences are great, which is rare. A western with ideas about gender and race feels contemporary.

Con: The long, cinematic shots of the genre can be trying.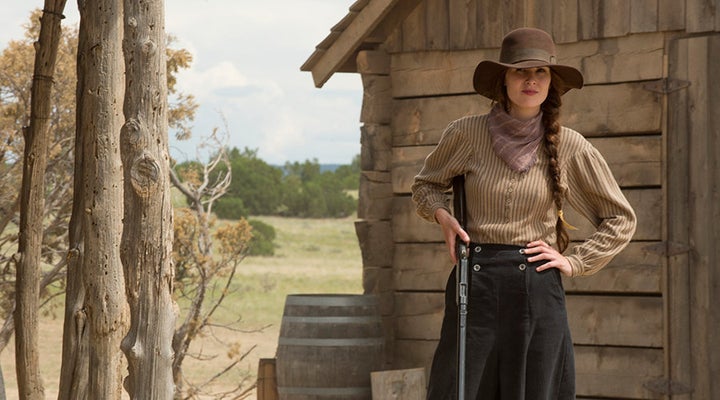 Ursula Coyote/Netflix
Season 4 Release: Jan. 19, 2018

Plot: Older women seek new adventures.

Pro: This show is endlessly charming and often has strong writing. Lisa Kudrow joins this new season.

Con: Although the stories are unique for television, the general plotting isn't that inventive.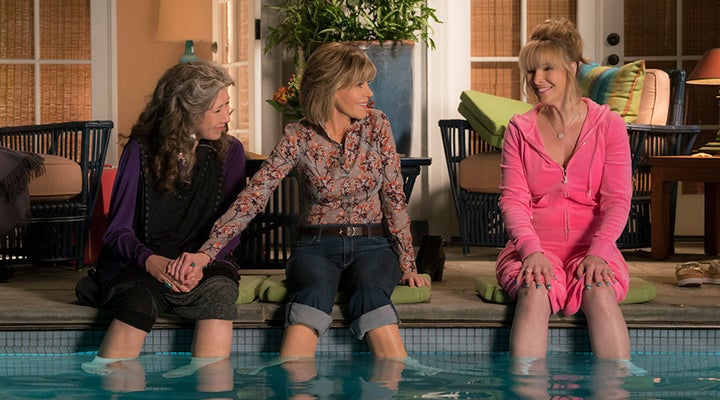 Melissa Moseley/Netflix
Here's the teaser for the show.

The beats of the show are well encapsulated in this, so the brief video is a good test of whether you'd be in or out on the humor.

It's definitely hard not to get at least roped in by the chemistry between Jane Fonda and Lily Tomlin.
"Todd Glass: Act Happy" (Netflix Original)
"Ricardo Quevedo: Hay gente así" (Netflix Original)
"A Futile and Stupid Gesture" (Netflix Original)
"Dirty Money" (Netflix Original)
"Llama Llama" (Season 1, Netflix Original)
"One Day at a Time" (Season 2, Netflix Original)
"Sebastián Marcelo Wainraich" (Netflix Original)
"The Adventures of Puss in Boots" (Season 6, Netflix Original)
"Mau Nieto: Viviendo sobrio… desde el bar"  (Netflix Original)