Streamline recommends Season 6 of "Orange Is the New Black" as the new show to watch on Netflix this week. The season premieres July 27.
As one of Netflix's most popular Originals, "Orange Is the New Black" doesn't need much of an introduction. But by now the show gets this recommendation only because of past popularity.
"Orange" burned through plot in the first few seasons, and now the show has lost most of the initial spark. This show about women in prison feels like an extended bottle episode, and that ultimately creates a claustrophobic and tiresome viewing experience.
The writers did try to switch things up this season, though. Many of the prison characters move to a different, more terrifying facility. Surviving amid the unfamiliar inmates no longer feels like a given for these women.
The stakes get a little higher with this move, but the show still lacks inertia. That comes with the territory of setting a show inside a prison, and the writers definitely intend to convince viewers that these characters (and their real-life counterparts) lack a chance at upward mobility. But that also makes the whole storytelling endeavor kind of boring.
Check out the trailer below. 
Also New This Week:
Netflix adds two more action movies with "The Warning" and "Extinction." By now you've probably realized that you can't trust Netflix in this genre. Netflix has released countless action movies over the last few months, and basically every single one has been terrible. Not just mediocre but embarrassingly bad. You'll likely have no good reason to watch these either.
"The Bleeding Edge" premieres on the same day as "Orange," July 27. This documentary focuses on a facet of the broken health care system in the United States. The documentary has earned positive reviews so far.
And if you want to stay up to date with what to watch on a weekly basis, subscribe to the Streamline newsletter.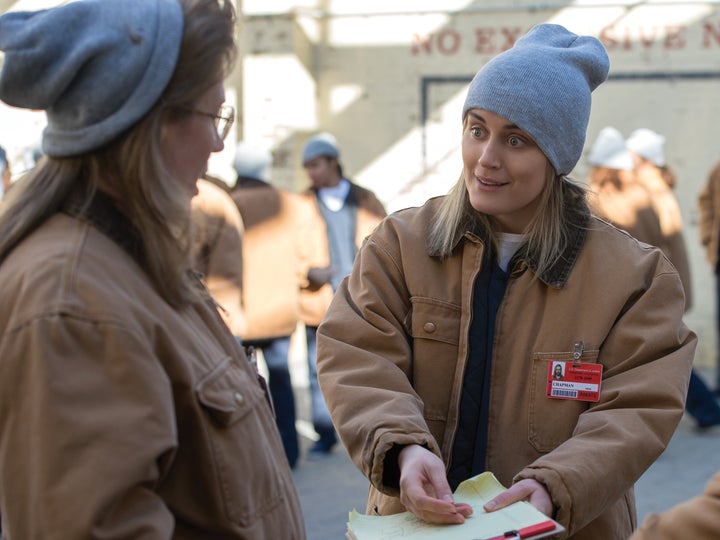 Here's the trailer:
Top 5 Netflix News Items From This Week
1. Netflix stock stumbled this week after the company missed subscriber projections. This happened just days after Netflix dominated the Emmy nominations, earning more nods than any other company. The company went into damage control mode.
"The fundamentals have never been stronger," CEO Reed Hastings said enigmatically. "We're feeling very strong about the business." News later leaked that Hastings will write a book about Netflix that will come out next year. So ask him about the book, don't ask about stock prices.
2. "Stranger Things" premiered a new teaser for Season 3. Well, sort of. The video advertises a mall in the "Stranger Things" universe. Steve apparently works at an ice cream shop at this mall. So maybe this season will focus on ice cream?
3. "The Crown" released new photos from its upcoming third season. You can see Helena Bonham Carter smoke a cigarette as Princess Margaret and Ben Daniels as Lord Snowdon, Margaret's husband. 
4. Guess what "Narcos" did? That show also released teaser photos. Wow, all the most popular shows on Netflix putting out teasers the same week as that bad news about subscribers. Do you even remember the bad news?
5. Netflix also announced a few suspiciously high-profile and crowd-pleasing moves. Netflix will film Bruce Springsteen's Broadway show as a special. Netflix will adapt Salman Rushdie's "Midnight's Children" into a new series. Netflix will get its own comedy channel on SiriusXM. And Netflix renewed "Queer Eye" for a third season. Everybody loves those things. No bad news. Don't mention the bad news, OK?

Random Netflix Tweet
The Netflix Twitter account is one of those try-hard media brands that like to make jokes. Streamline will present one a week without comment. 
One Weird Thing
Can laugh tracks be any more annoying? Yes...
"An Education"
"Disney's Bolt"
"The Warning" (Netflix Film)
"Iliza Shlesinger: Elder Millennial" (Netflix Original)
"Cupcake & Dino: General Services" (Netflix Original)
"Extinction" (Netflix Film)
"Orange Is the New Black" (Season 6, Netflix Original)
"Roman Empire: Reign of Blood, Master of Rome" (Netflix Original)
"The Bleeding Edge" (Netflix Original)
"The Worst Witch" (Season 2, Netflix Original) 
"Welcome to the Family" (Netflix Original)