You've got free time to kill, and you want to spend these rare moments with a TV show. But you have a ton of options on a handful of streaming platforms. In an era when keeping up with contemporary TV is beginning to feel more and more like homework, it's about time there was a cheat sheet.
HuffPost's Streamline is a go-to source for what to watch online right now. It includes recommendations for scripted TV shows, both live-action and animated, chosen by writers who watch dozens of series and have an eye on what other critics are ecstatic about this minute. 
The weekly list values newness to promote shows that might not be on your radar yet. On the navigation bar above, you can choose specific recommendations for series streaming on Netflix, Hulu and Amazon. The main list below also includes shows that you can stream online with a cable package (such as programs on HBO, Showtime and FX Networks).
The idea: Come to Streamline before you accidentally waste your time with a bad show. Wait a minute to save a minute.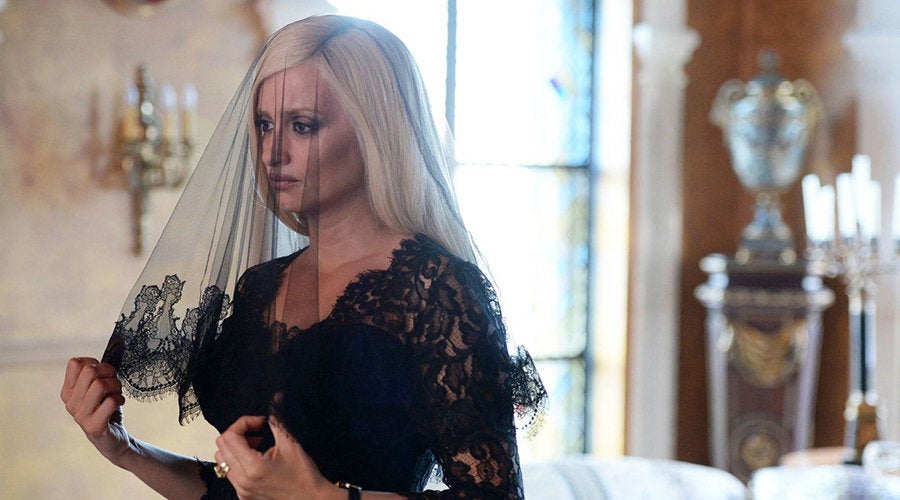 For the weekend of Feb. 24, "The Assassination of Gianni Versace: American Crime Story" still tops the list. The show has continued to be great and still has a few episodes left. It's not too late to start. You can watch it at the FX website.  
New To The List This Week
"Seven Seconds," which premiered Feb. 23 on Netflix, joins at No. 4. The new show is one of the best crime thrillers in a while. Read more about it at the Netflix Streamline.
Other Notable New Shows This Week
"Good Girls" from NBC. You can read more about that show at the Hulu Streamline. 
"The Tick" from Amazon. If you're confused why this is new, the second part of the first season just premiered. You can read more about that show at the Amazon Streamline.
"Ugly Delicious" from Netflix. This is a food and travel show with some twists, essentially. 
Recent Shows From The Last Month That Are Also Decent
"Absentia" from Amazon. Season 1. Read more at the Amazon Streamline.
"Another Period" from Comedy Central. Season 3.
"A.P. Bio" from NBC, also on Hulu. Season 1. You can read more about that show at the Hulu Streamline.
"Baskets" from FX. Season 3.
"Britannia" from Amazon. Season 1. Read more about that show at the Amazon Streamline.
"Divorce" from HBO. Season 2.
"Everything Sucks!" from Netflix. Season 1.
"Homeland" from Showtime. Season 7.
"Mosaic" from HBO. Miniseries.
"One Day at a Time" from Netflix. Season 2. Read more about that show at the Netflix Streamline.
"Waco" from the Paramount Network. Mini-series.
Assorted Streaming News
Fox News is starting a streaming service called Fox Nation. It will debut later this year and feature original shows and commentary from people like Sean Hannity. Amazing.
Golden State Warriors star Kevin Durant is making a television series with Apple loosely based on his adolescence. He apparently won't act in it.
Snapchat is trying to make more scripted shows. After Kylie Jenner dropped the value of the company $1.3 billion simply by tweeting that the app isn't what it used to be, the company could really need these shows to go well.
Matt Berninger of The National is developing a scripted show that he's going to star in as well. It's unclear where this show will end up. Maybe on Fox Nation or Snapchat!
Disney is going to make a new Muppet show for its upcoming streaming service.
HBO renewed "High Maintenance" and "Crashing" for at least another season each. "High Maintenance" is a very good show.
And a new study claims binge-watching television could raise your risk of a fatal blood clot. Stream with caution and at your own risk!
News about Netflix, Hulu and Amazon at those respective Streamline articles.
Streamline Newsletter
Streamline now has a weekly newsletter. If you want streaming news and recommendations like this in your inbox on Saturdays, you can subscribe here.
Good luck this week. Hope this helps.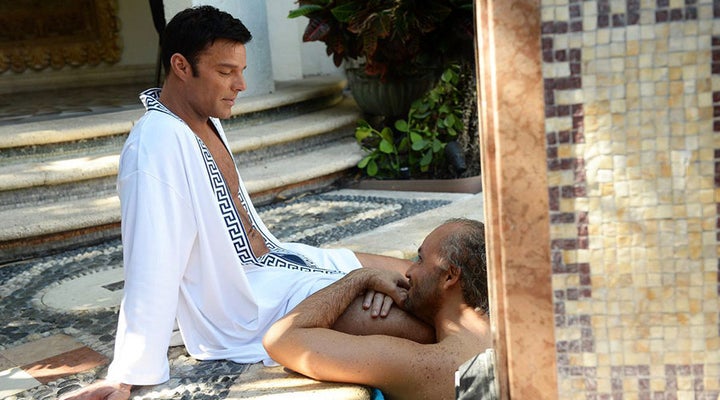 FX
#1. The Assassination of Gianni Versace / FX
Season Finale: March 21, 2018

Plot: Chaos before and after murder.

Pro: The acting is superb. The setting, costuming and overall style is fascinating. This fashion-based story is hard to look away from.

Con: As with most Ryan Murphy projects, this is often overdone and occasionally goes off the rails.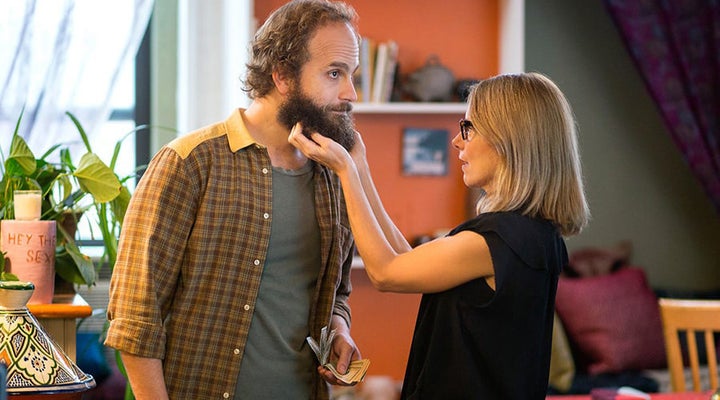 HBO
#2. High Maintenance / HBO
Season 2 Finale: March 23, 2018

Plot: Pot dealer encounters different people.

Pro: The show is both funny and exceptionally well-written. The protagonist encounters truly unique lives through his job.

Con: The very loose structure of the show can make it seem aimless.
Showtime
Season 1 Finale: March 18, 2018

Plot: Growing up in South Chicago.

Pro: The characters are exceptionally strong. The unique setting for a show is also quickly captivating.

Con: Dramatically life-changing events simultaneously happen in different characters' lives in a way that's unbelievable.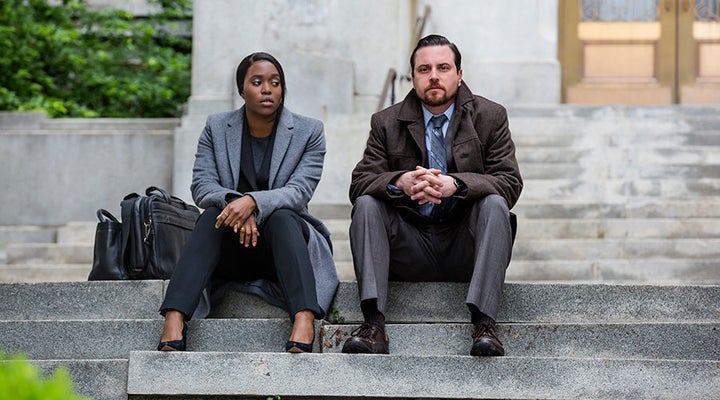 Cara Howe/Netflix
#4. Seven Seconds / Netflix
Season 1 Release: Feb. 23, 2018

Plot: A trial about police racism.

Pro: This is a very solid crime thriller. It's a standout in a popular genre.

Con: The show isn't very innovative. It also drags on a bit.
Here's the trailer.

The dialogue can be pretty shaky in this, but the acting is exceptionally strong.

Balancing a crime thriller with a conversation about contemporary race relations in American communities feels of the zeitgeist.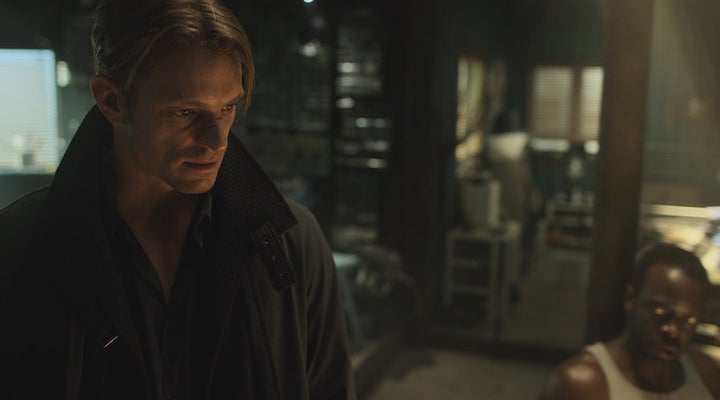 Netflix
#5. Altered Carbon / Netflix
Season 1 Release: Feb. 2, 2018

Plot: Future where people switch bodies.

Pro: It's a fast-paced crime thriller set in the future. A ton of money was clearly spent on special effects and sets, making this a viscerally exciting watch.

Con: The writing is often slap-dash and tries to accomplish too much, which detracts from the more mindless joys.
Here's the trailer.

As you can see, the plot here is pretty ridiculous. All you really need to know is this is a decent action thriller.

The weightier philosophical questions brought up through the science fiction elements are often stumbled through in this. So check it out if you're just into seeing fight scenes in a cool setting.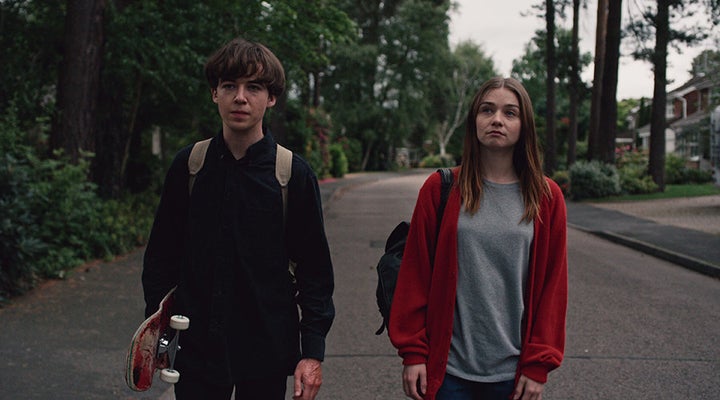 Netflix
#6. The End of the F***ing World / Netflix
Season 1 Release: Jan. 5, 2018

Plot: Teenage love with sinister undertone.

Pro: This is an inventive take on the teenage love story.

Con: You might be super out on the show's main conceit — the main guy continuously fantasizes about killing the main teenage girl.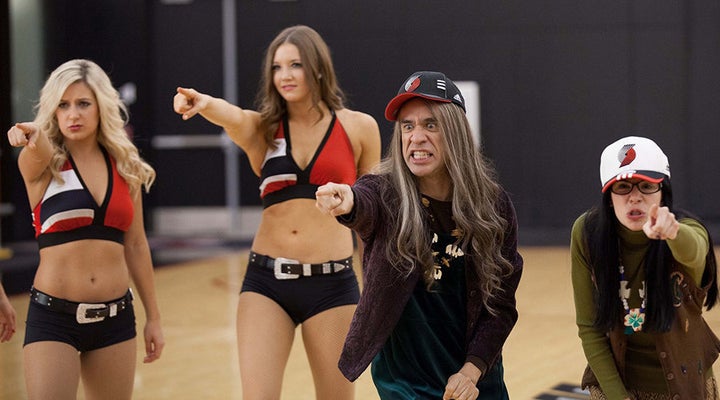 IFC
Season 8/Series Finale: March 22, 2018

Plot: Sketches of weird Portland life.

Pro: This last season is still as strong as ever. Both exceptionally funny and insightful on a subset of contemporary culture.

Con: The slices of life being parodied are often extremely niche, meaning this inherently isn't for a wide audience.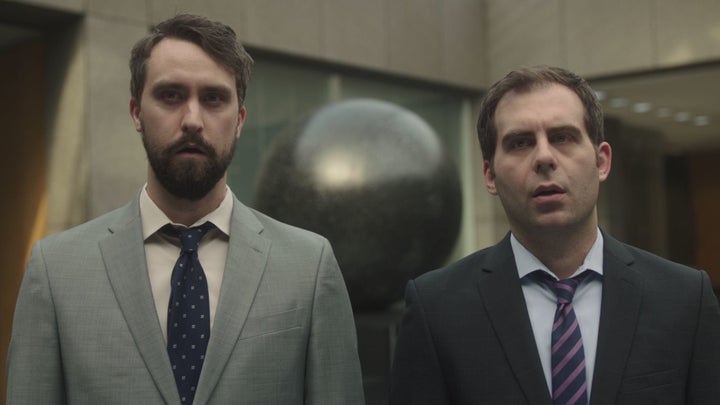 Comedy Central
#8. Corporate / Comedy Central
Season 1 Finale: March 14, 2018

Plot: Working an office job sucks.

Pro: The show has much to say about the reality of American white-collar work. The writing is often very strong.

Con: The writing is also often super derivative of the office-based humor that's been prevalent for decades.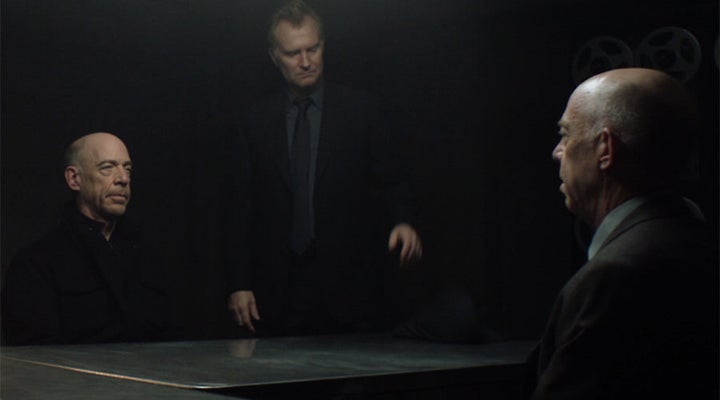 Starz
Season 1 Finale: March 25, 2018

Plot: Parallel dimensions collide in Berlin.

Pro: J.K. Simmons is incredible in this show. The plot is exceptionally creative and the writing adequately pulls off the generally high ambitions of this project.

Con: It can feel like this show is spiraling out of control at times. Also, although it's a new take, it is yet another espionage thriller.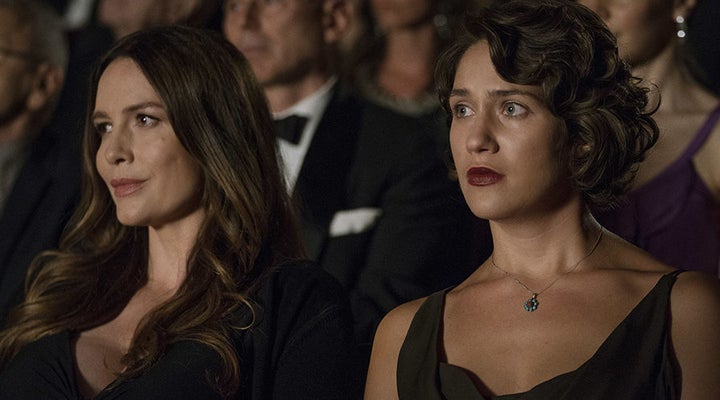 Amazon
#10. Mozart in the Jungle / Amazon
Season 4 Release: Feb. 16, 2018

Plot: Musicians conquer classical music industry.

Pro: The characters have had strong chemistry in this show since the first season. Having the world of orchestras be the backdrop is compelling.

Con: This show often seems to be in a world greatly detached from the contemporary zeitgeist, mainly because it focuses on extremely rich people chasing refined pursuits.
Here's the trailer.

After the last year of reporting about sexual harassment in the workplace, this story of a boss constantly hitting on his employee until they end up dating seems out of place.

But if you can get past the fairly frequent moments that the show seems like it exists in a bizarro world of unchecked wealth and privilege, there actually is a lot to like here.
Streamline recommendations do not include reality shows, game shows, awards shows, news shows and other shows that aren't streaming online.
Shows can appear on the main list for two months after their most recent season's final episode. Shows that debut all episodes at once will also be eligible for only two months.
If broadcast shows want a chance at showing up on the main list, they should make their episodes easily available to stream.