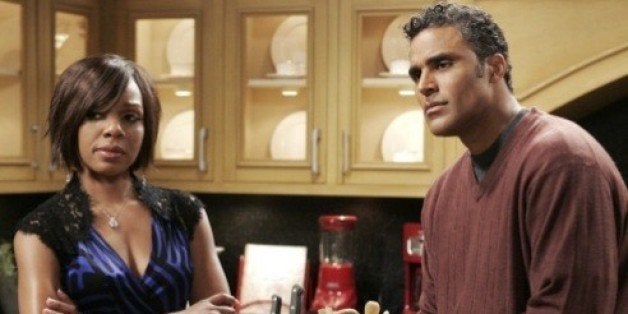 Following a 2011 return to network television for its fourth season, it appears the play clock has finally expired on BET's "The Game."
Earlier this week, the network announced the comedy sitcom will come to an end following the conclusion of seasons eight and nine. With filming currently taking place for the 2015 premiere of season eight, the network issued a statement, via its website, expressing its excitement for the show's final two seasons.
All good things must come to an end and after celebrating four successful seasons of THE GAME on BET, the Network has announced production is underway on the show's final two seasons. In January 2011 the cult following of The Game proved that the show was a fan favorite with 7.7 million viewers for its premiere debut on BET. With seasons eight and nine, we're excited to end on a high note by giving Sabers fans a chance to bid farewell to their favorite players on and off the field.
"Shows do end; that is a part the business," she said. "I'm very happy BET gave The Game five additional seasons to explore these characters and this world. We made history when we got to the network and it's nice to be able to celebrate the great achievements of the show."
"I'm really proud of the look of our show, that we took a multi-cam budget and turned it into a single camera show," Akil continued about the show's legacy. "Its look, its tone, its approach, the characters' development — that, yes, we were a half-hour comedy but we used our moments to deepen the characters. We also offered drama in a half-hour space. And that was my own personal desire, but it was also reflective of what the audience has been wanting, which is more well-rounded, deeper, richer, layered characters, and they got that in 'The Game.'"