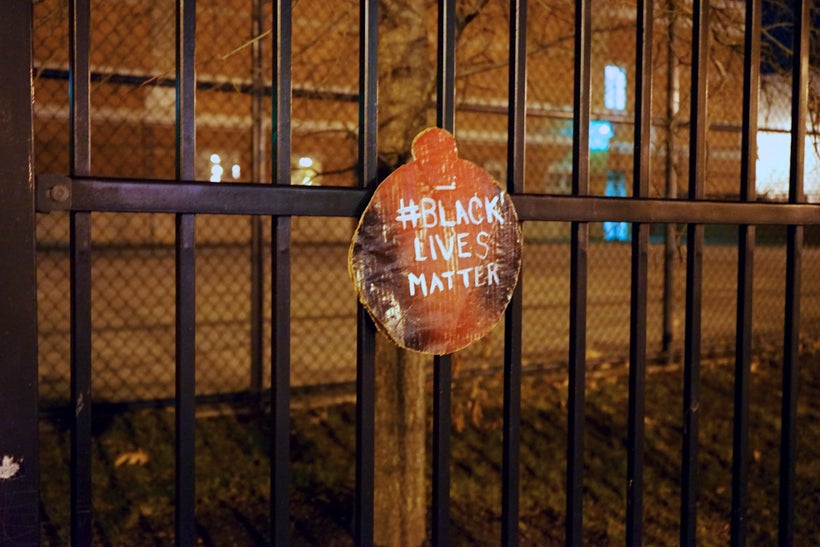 Tamir Rice would have been fourteen this June 25th, had his life not been taken two years ago in a Cleveland police killing. When he was killed, Tamir was doing something I had done as a boy—playing with a fake gun. Police arrived on the scene and, despite 911 callers having suggested that they were complaining about a boy with a toy gun, shot Tamir dead within two seconds of their arrival. They left him bleeding to death, and tackled his sister, Tajai, as she went to his aid. He died a few feet away from her, while she was handcuffed in the back of a police cruiser.
A voice from dark corners of my immigrant mind battles sorrow when I reflect about Tamir Rice's murderers, policemen, enjoying their freedom on his birthday. "It's still better here than back home," it murmurs. "At least here such things make the news." Or, worst of all, "What does it matter to you? Get back to work on your American dream."
Growing up, my dad would often remind us how grateful we should be for living in this great country. Maybe it was a way for him to justify his decisions to leave his homeland, and to stay away. Maybe he was trying to instill patriotism or inspire our upwardly mobile, American drive. Maybe he was trying to hedge his bets, maintaining that the land of origin was "home" even though we didn't live there.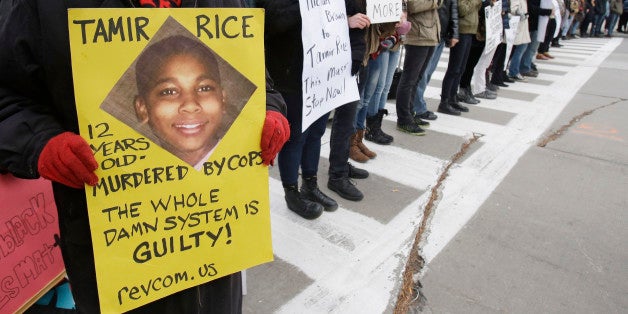 Going back to Punjab, India, as we did every few years, the sights would help to underscore our ingrained indebtedness. At the Delhi airport, customs officials threatened us and took our stuff. On the way out, the police shook us down. Right out of the airport there were kids sleeping on sidewalks, their heads mere inches from passing bus tires, flies covering their brown faces, tattered clothes barely covering their emaciated bodies. In putting down the sectarian separatism in Punjab of the 1980s and 1990s, India's police and army forces killed many innocent Sikh children and adults in fake police "encounters." Organizations, like the US-based Ensaaf, still seek justice for the dead. When I was growing up, impunity, injustice—these weren't even words in Punjab, they were just a part of life. The only way to get out of trouble was to be lucky enough to stay out of trouble's path, or to have a pocket of cash for graft, or to know people in the right positions of power.
Today, my heart breaks daily to the beat of the American news cycle. Every mass shooting, every buried body, every justice denied, every lethal drone misfire, every hungry child shakes my world.
And so it is with Tamir (and Trayvon Martin and Aiyana Stanley-Jones). He could have been my neighbor, or he could have been my nephew. When I think back on the dangers of growing up brown in white America or growing up Sikh in India, maybe he could have been me.
Still, the impulse to remind myself that I have it "better than" rings true in more ways than one. As much as I want to adopt Tamir's memory as that of my own family, the truth is my model minority life still belongs to me. If white guilt is a thing, my brown immigrant guilt might be, too. I don't think it is possible to translate the pain of oppression felt in disparate communities. The only response is solidarity.
This past November, on the first anniversary of Tamir's death, I was in Atlanta, Georgia and decided to pay homage at Dr. Martin Luther King, Jr.'s tomb at The King Center and the Martin Luther King, Jr. National Historic Site. It gave me a solemn opportunity to reflect on how much the face of justice had changed in the past decades, but how little it mattered to the mothers of children killed with impunity. Knowing my American history makes it clear to me that I have built a life on giant black-American shoulders. My rights are guaranteed by a civil rights movement I can only read about in books.
Conscious-stricken but forward-looking, I can see injustices more clearly with the lamp and lens provided by my immigrant status. It gives me the voice, from trauma borne internationally, to say that when states and societies fall so far short of the principles for which they claim to stand, none is "better than" any other. Moreover, as an educator who sees the challenges that students with stigmatized identities face, I know first-hand that the work of the civil rights movement is not over in America. Indeed, it is one of the many historic, unending, global movements for justice.
A favorite Punjabi poet, Surjit Patar, wrote amid the violent turmoil of anti-state separatism in 1990s Punjab:
Against much suffering have we yet to fight.
Against much hunger have we yet to fight.
Baiting us with shade only to swallow us whole –
Against such darkness have we yet to fight!
Tamir Rice is dead. We grieve with his mother, Samaria, while his killers walk free, making the American dream seem like a mirage. But the world over, life looks like a long solidarity march, to which I bring my people's verse, translated.
This post was published on the now-closed HuffPost Contributor platform. Contributors control their own work and posted freely to our site. If you need to flag this entry as abusive,
send us an email
.