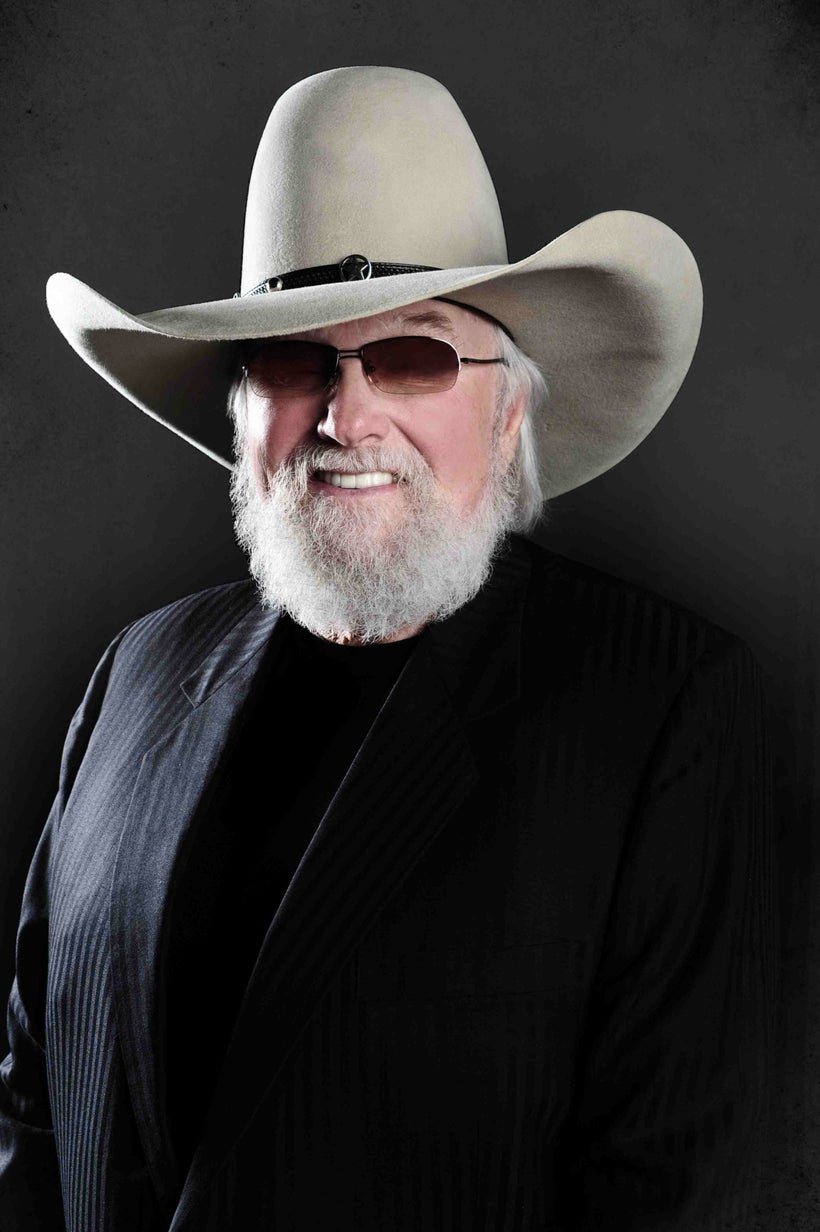 To be one's true self is the goal in life. This blog series would not exist if it weren't for a reunion with an old friend who had all the makings of a modern-day Mozart. But at a pivotal fork in the road, he chose the path behind a desk, instead of one behind a keyboard, which would've honored his gift - like Mozart did. Now, 20 years later, he's unrecognizable, this friend who once had music radiating from every cell, especially when singing in random bursts of happiness. The years have taken their toll - not just in the added 20 pounds that don't belong, but in the heaviness that comes when living someone else's life, and not one's true purpose. The life you came here to live.
As a writer, this inspired me to highlight the special souls who chose to follow their true path. The tougher path, but one that honors and expresses the powerful gift of music they've been given. To live the Mozart life. May some of their words help or inspire you to find your true calling in life.
Country legend Charlie Daniels has had quite a life, which includes co-writing a song early in his career that Elvis Presley recorded, to this month being the newest inductee in the Country Music Hall of Fame. Although Charlie celebrates his 80th birthday this week on Oct. 28, with a career spanning 50 years, selling more than 20 million albums, and a 1979 Grammy for his Charlie Daniels Band signature song, "The Devil Went Down to Georgia," he's not slowing down at all. In fact, it's turned into one of the most important years in his career.
After his induction to the Country Music Hall of Fame and Museum, an exhibit in Charlie's honor called "Million Mile Reflections" (named after his 1979 album with his signature song) opened September 23 and will be there until March 2017. Charlie will do more than 100 concerts this year, which includes the Grand Ole Opry. With more than 10,000 tickets sold, Charlie celebrates his 80th birthday with his annual concert "Volunteer Jam," a concert he started in 1974 by asking friends to join him on a "volunteer" basis to jam together, while dedicating proceeds to worthy causes. This year, on Nov. 30, the country star will be joined by Luke Bryan,  Kid Rock, Chris Stapleton, Travis Tritt, 3 Doors Down, Larry the Cable Guy and more at Bridgestone Arena in Nashville, where a portion of proceeds will go to help veterans through his non-profit "The Journey Home Project.
Charlie reflects on topics that include how he honored his God-given gift of songwriting by choosing the music path, knowing when you're on the right road and making every day count, how he got through one the toughest periods in his life, what he does to finds quiet in this noisy era, songwriting as a muscle, and his daily musical process.
When "Devil Went Down to Georgia" on regular rotation on country radio, it was everywhere it seemed. Can you talk about how that song came to you, your process in writing that song?
The song was the result of necessity. We had written and rehearsed an album's worth of material for "Million Mile Reflections" and after beginning the recording process, we discovered that we needed a fiddle song. We moved from recording studio to rehearsal studio and began the process. I don't even know where the phrase "Devil went to Georgia" came from, but it came into my mind. We wrote and arranged for a couple of days. I polished the lyrics, went back into recording mode and did it. Songwriting is a God-given talent that can take a few lines or a few notes and turn them into a song, as was the case in this instance.
What is your musical process, do you have a daily routine?
I keep a guitar within easy reach at home and on my tour bus, and run scales most days on the road to keep my fingers loosened up. Also, if I have a song idea, I can grab an instrument and record the idea on my phone.
What inspired this blog series was seeing an old friend who has a special gift of music, but didn't choose that path, who, 20 years later, isn't living the life he thought he would live. People who make music and get to travel the world doing so are a rare example of a life where one is able to honor and channel their gift of music. What are your thoughts? And do you feel you're consciously living the life you thought you would be living?
I think that every person has to decide whether they're going "play it safe" or pursue their cherished dream. The path I've traveled has not been a yellow brick road and sometimes when you live out on a limb you have to make it up as you go, learn from experience and decide you're going to get to where you want to be, even if you have to work twice as hard as anybody else. It can be an awesome commitment and anyone who can't wholeheartedly make it should not put his hand to the plow.
I've said in the blog post about living the Mozart life, that it may be a tougher road to choose, but you're fully living your true selves. Do you resonate to that? You did not choose the 9 to 5 path.
I basically had no choice if I was going to feel happy and fulfilled. I just had something inside me that I just had to get out and share with the world.
How did you know that this is your life path, your calling? How do you know when you're on the correct path?
I never really doubted that I was on the right Interstate. Some of the side trips I took got a little murky but I always knew what direction I wanted to go, got back on the right path, put one foot in front of the other and moved on. As to "knowing," you don't even know if you're going to be alive tomorrow so you just have to make every day count and if you don't really believe in yourself, you shouldn't have started off down this rocky road.
How do you find inspiration for the music? Is there somewhere deep within where the inspiration comes from? It's said that's when we're most connected to our true selves, Higher Selves. For example, some of the best songs were written in minutes. What's your take on that?
As I said before, songwriting is a God given-talent. He gives us a fertile field and when a seed is dropped in it, it's up to us to nourish it and make it grow. Sometimes it comes easy, sometimes hard. I've finished songs in a day and kept ideas in my mind for fourteen years. A song will come to be when it's time has come.
What song or songs are you most proud of, that came in such a seemingly easy manner, ethereally, almost?
I don't have clear cut favorites. Sometimes a line here or a phrase there, a chorus or verse and I try to never let a song go until I know I've given it my best.
When did you know you had this gift of music and how did it manifest for you? How did you start to do the human discipline it takes to channel your gift, hone it, and bring it forth?
I found I had some ability in my late teens, but songwriting is like a muscle, it has to be exercised, and in my case it took a lot of trial and error before my work became presentable. I was mentored by my friend, the late Bob Johnston. My writing sessions with him taught me discipline, tenacity, work ethic and meticulous evaluation of every note.
There are divine moments of serendipity, where a catalyst opens the door that leads to the path we're meant to be on, the one where we live out the fullest expression of our true selves. What was that moment for you?
When in 1958, I cut the apron strings and devoted my life to becoming a full time professional musician and to follow wherever valleys and mountains it lead across. It has been a lifelong commitment, still as exciting and valid now as it was in '58.
Life does give us catalysts, a release valve, which often is our lowest point in life, that allows us to push up to the next, hopefully better chapter. Like a desert, wilderness period in life, that helps raise our consciousness and stay true to yourself and your own path. What was that low point for you that helped you push yourself further, evolve and do better, and what did you do when you had that epiphany?
One of the hardest periods of my life I discovered that due to some bad business decisions by myself and my associates. I was around $2 million dollars in debt. I prayed about it, called all my debtors and assured them that I wasn't going anywhere and that payment would be forth coming, went to work and eventually burned the paid off notes in my front yard.
It's been a tough year for music, losing its own. What are your thoughts on time, how it seems to go by faster each year. Perhaps it's made you reflect on what you want to achieve in the time we're given here? Do you think about time much and what you want to achieve in the time we have?
I live one day at a time. Before I get out of bed in the morning I think about what I have to do on that given day, I try to prioritize and accomplish whatever I need to get done. As to death, I will keep on keeping on and whatever I have accomplished when the Lord calls me home will be what I leave behind.
Unlike any time in history, we're in a overwhelming digital era. There is so much detritus, noise and schadenfreude. What's your view on that, and how do you find quiet in this era? How do you ground yourself, focus on your own life path and purpose?
We take advantage of the technological advances in the studio. Digital has simplified and enhanced the recording process, but as to the music, we stay pretty organic. As to connecting, when I turn off the two lane blacktop that goes past the entrance to Twin Pines Ranch, my home, I leave the clutter of the world outside the gate. This is my family's private space and we don't allow the rest of the world to infringe on it.
I'm a firm believer in doing mitzvahs, especially in the tougher times of our lives. To give back, be of service in some way, to use our time most wisely, can only help us in the end. What are your thoughts and do you try to do your own mitzvahs to help others, even in the smallest way.
My Bible says that when it comes to giving, don't let your left hand know what your right hand is doing, so I don't talk much about that part of my life, but to answer your question, I definitely believe in lending a helping hand.
What advice do you have for people who have the gift of music, but don't know how to start channeling it, to develop that gift and bring it out?
If you have the talent and the desire, stay with it, learn from others, take advantage of every opportunity to be heard, grow some thick skin and go for it.
What do you do to help pick yourself up when you're feeling down, and help you stay the course?
I tend to be more spiritual in my approach to such things, being a follower of Jesus Christ, I know there is help there 24/7.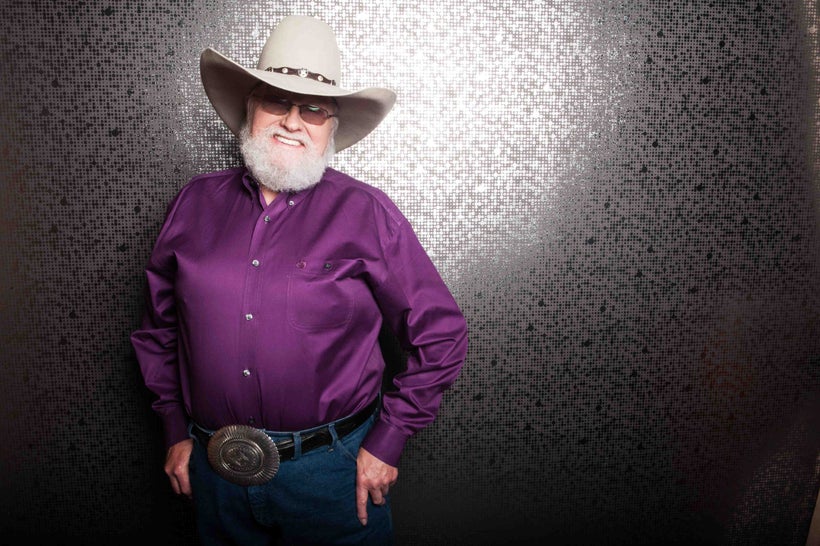 This post was published on the now-closed HuffPost Contributor platform. Contributors control their own work and posted freely to our site. If you need to flag this entry as abusive,
send us an email
.