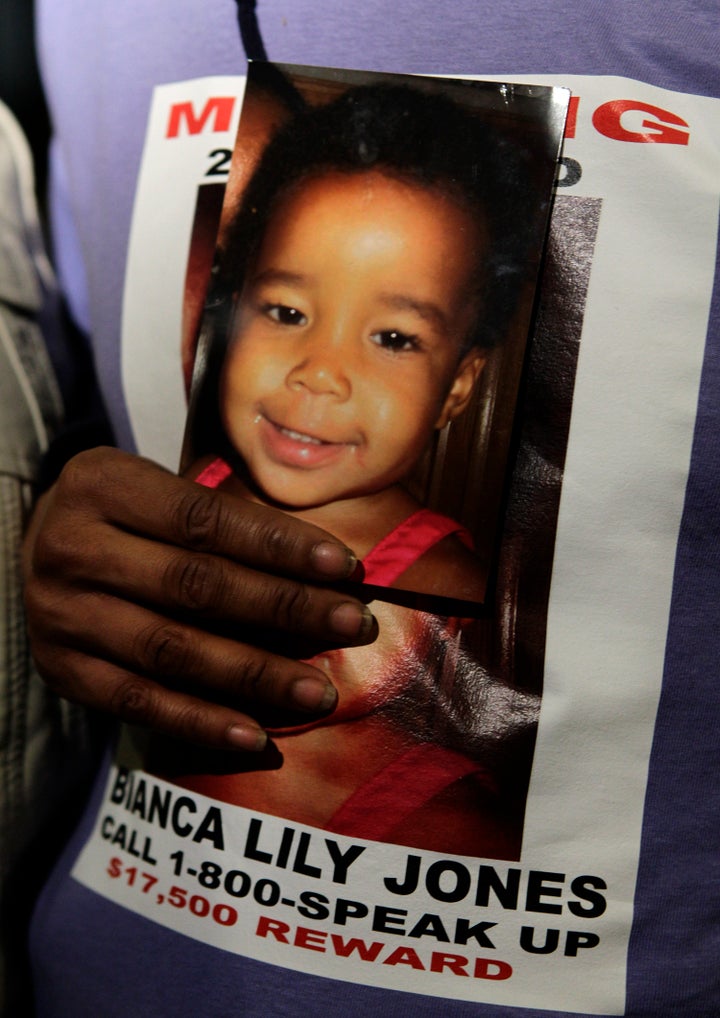 As the search continues for Bianca Jones, the 2-year-old Detroit girl missing since an alleged carjacking Friday morning while driving with her father, Detroit police are questioning the accuracy of the initial testimony of her disappearance.
Although police would not comment on the "quantity nor the quality of any evidence or information" gathered in the case, Detroit Police Chief Ralph Godbee said in a statement that the police were giving the story of 32-year-old Deandre Lane, the child's father, a thorough examination, the Free Press reported.
"In the interest of allaying some of the fears of the public regarding the apparent randomness of Bianca's disappearance, the authenticity and credibility of the original version of events is under intense scrutiny by our investigative team," Godbee said.
About 10 minutes after receiving a report of the incident, police found the car less than a mile away from where it was stolen, but with the toddler missing.
"There are some anomalies in this case," Godbee told the Free Press. "Some things are atypical, but that does not mitigate the fact of where Bianca is."
"We only want Bianca back. That's all we care about," Bianca's mother, Banika Jones, told the Free Press. "We just want you to bring her back safe and sound or leave her somewhere safe."
Anyone with information and/or tips is asked to contact the Detroit Police Department at (313) 596-2260 or Crime Stoppers (anonymously) at 1-800-SPEAK-UP (1-800-773-2587).