Warning: This post contains nudity.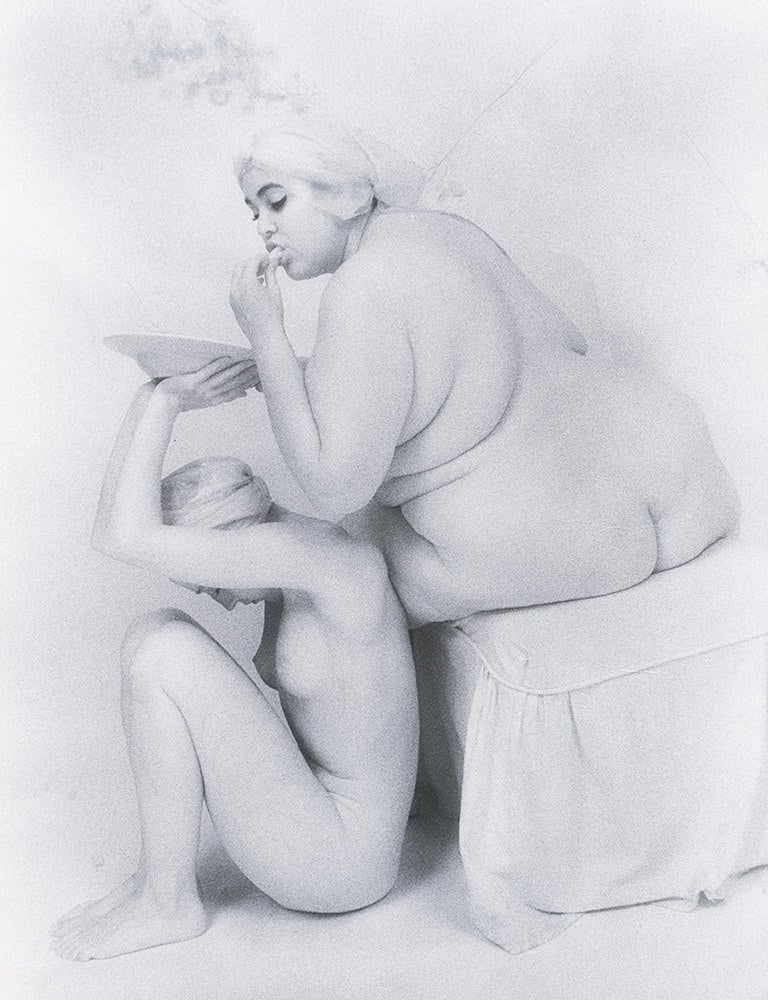 What is your favorite way to eat spaghetti? Family-style, among loved ones and boisterous conversation? Perhaps "Lady and the Tramp"-inspired, with a special someone and a strategically shared strand? Alone, on foot, and basking in the glow of your refrigerator? 
How about in the nude, surrounded by fellow spaghetti-loving queens, in a banquet bacchanal that would make 17th-century Flemish painter Jacob Jordaens proud? Yes, yes please.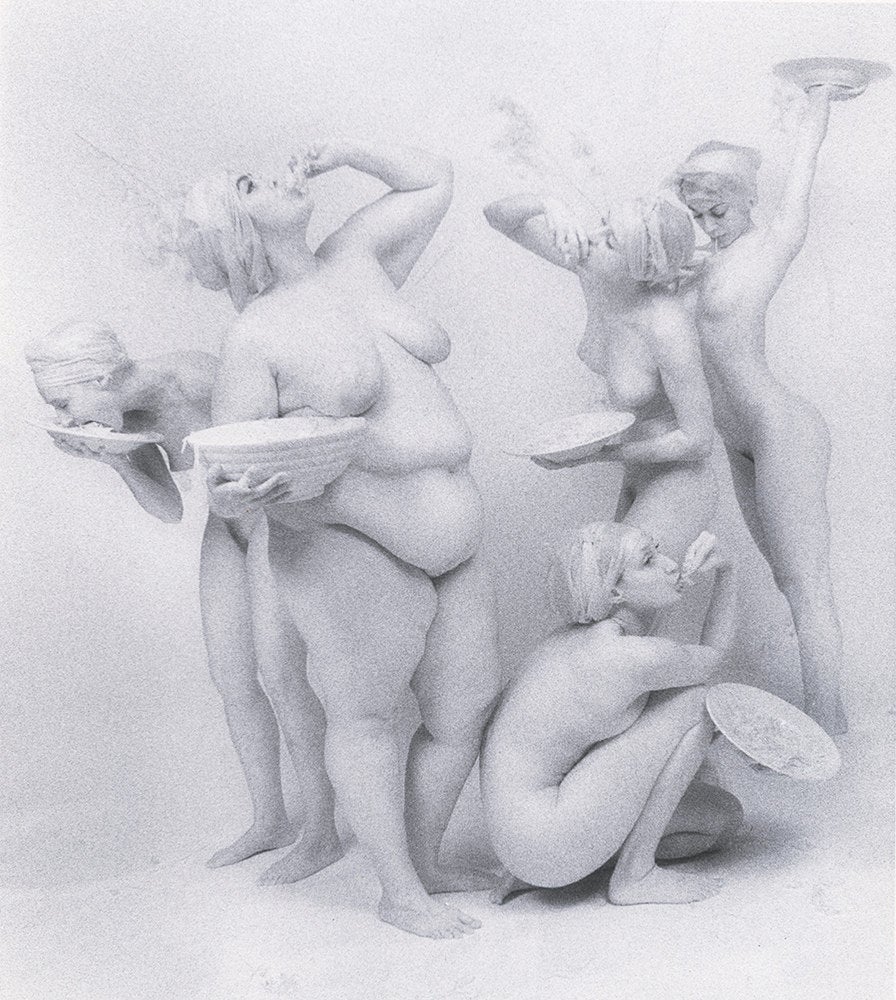 New York-based artist Lynn Bianchi's "Spaghetti Eaters" is a wonderfully body-positive photography series that proves the only way to enjoy carbs is sans clothing. In the silver gelatin prints, women of all shapes and sizes lounge lavishly while gorging on what I can only imagine is a heavenly mix of linguini, capellini, fettuccine and tagliatelle. 
"The 'Spaghetti Eaters' are not trying to impress or perform. These women are playing and eating with relish, celebrating their bodies without trying to be something other than what they are," Bianchi explained in an email to The Huffington Post, reiterating her artist statement that appears online. "The process, driven by spontaneity, parody and conceptuality, produced a collective sense of liberation for all the women that worked with me on the series."
The broader "Heavy in White" series was inspired by body-consciousness," Bianchi added. "It focuses on self-criticism and identity and refers and challenges at the same time classical and contemporary concepts of beauty and form."
Eat on, beautiful ladies. You're an inspiration to us all. And don't skimp on the parmesan! 
BEFORE YOU GO
PHOTO GALLERY
Body Positive Photography The Valentine Series